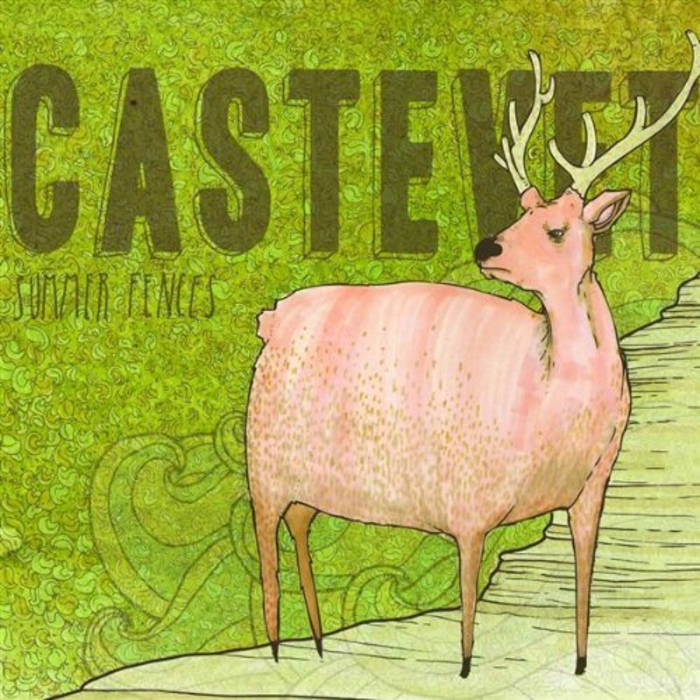 The summer following my eighth-grade year, I was gifted two things: the hulking view of high school in the near distance and a laptop.
Like any good music-obsessed teenager, my first order of business was to listen to every alternative and indie album that came up in my YouTube recommended list. If I was in my room, I would be blasting Taking Back Sunday or Foxing or Sunny Day Real Estate– well, to make a long story short, I was going through my emo phase pretty hardcore at age 14. The biggest difference between then and now, however, was that it was brand new. I couldn't help but feel entranced by this stuff.
There's something inherently comforting and familiar about listening to emo revival bands of the late 2000s and early 2010s era for me today. I've listened to everything from Snowing to Empire! Empire! (I Was a Lonely Estate), and in each, I've found a unique retelling of the 1990s emo genre. What the revival era 15+ years later did was recontextualize a scene for the contemporary age. The internet became the new Jade Tree records, and the twinkling guitars ran through about 30 new pedals to sound like their predecessors, but with a dash of freshness. More experimentation, perhaps. Whatever it was that made the underground revisiting of emo through indie rock so appealing, it worked pretty damn well.
The first time I clicked – with skepticism – on a video entitled Castevet – Summer Fences, I was trying to see what it was to finally get it off my YouTube page. This wasn't among the legendary names in the genre. It wasn't Jawbreaker, it wasn't Cap'n Jazz, nor was it Tiny Moving Parts or Marietta. Castevet, who would later change their name to CSTVT, was relatively obscure even long after Summer Fence's release. When I researched it, there was very little to be found. Not even a physical vinyl release. I figured out very quickly how little that mattered. If anything, the mystery and seeming obscurity surrounding the album only added to it – because whatever the hell this was, it was like nothing I'd heard before, and it was brilliant.
Summer Fences challenged my idea of what could be beautiful in vocals and what could be captivating in instrumentals. On the instrumental end, Fences has plenty of energetic riffing and what you might call "twinkly breakdowns," but it also has a vast sonic landscape crafted from a slow building of layers. Significant gaps of time pass where the vocals have long disappeared, and yet you're equally as hooked in the math rock symphony laid out before you.
What makes this record so distinctive is the singing. In "Between Berwyn and Bryn Mawr," Nick Wakim lets out a rattling, half-atonal yell-croon that somehow works perfectly. From that point on, CSTVT sets the stage for stark vocal and instrumental juxtaposition throughout the record. Make no mistake that it's startling on the first listen, at least for those unfamiliar with the post-hardcore elements being woven with emo among CSTVT's contemporaries. I was definitely among those people; needless to say, it wasn't difficult to be converted. Had Wakim approached this thing with a flawless, melodic singing voice, then half of its unsettling beauty would be stripped away. As it is, CSTVT conveys raw emotion in not only an efficient way but an effective one. At least, it conveyed those emotions powerfully to a 14-year-old me, who would go on to hold this strange little beauty of a record close to her heart.
Everything down to the title feels fitting in Summer Fences. It evokes a number of images in your head, and while what those images are is up to your own head, here are mine: a forest at early sundown, a highway interstate as mountains rush by you, or a small town window looking out at an overgrown yard in mid-June. It captures something very lonely but also very cathartic. I'm not sure I've found anything that touched this weird emotional space since. There are feelings here that, in some ways, I'm not sure could really be conveyed through words, either. Fortunately, CSTVT affirms that you don't have to try: you only need to listen carefully and take it in.