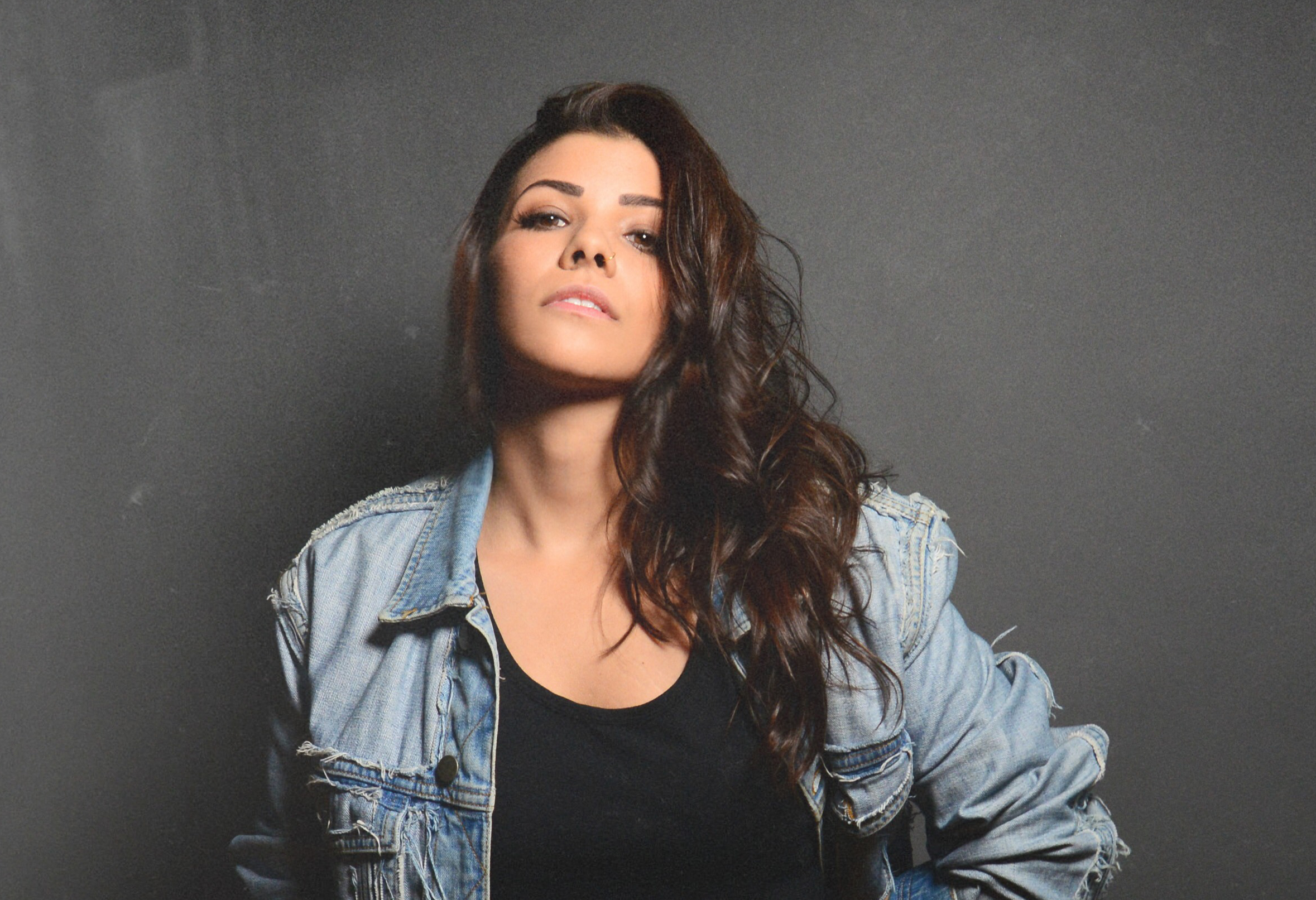 Interview with singer/songwriter Rachel Lynn. Rachel Lynn is an NYC-based, classically trained vocalist and touring musician who creates original soulful pop music.
S&S: What 90's pop and Motown music inspired you to do your own music?
Rachel Lynn: When I first started exploring music as a young person, I immediately realized that I could feel moved by many different genres of music; I didn't have to pick just one kind of music to stake my fandom upon. So, the budding singer in me sang along to Amy Grant and Mariah Carey CDs, while I simultaneously found a deep emotional connection to Third Eye Blind and Jimmy Eat World. I had a love affair with The Offspring and Green Day, of course. I remember sitting on the floor of my bedroom listening to Dookie front to back, just in awe, feeling like those songs needed to be written. Then, I'd immediately follow that up with the greats, Celine and Whitney, completely mesmerized by what they could do with their instruments.
My love of old soul blossomed from listening to oldies in the car with my dad when I was growing up. Sam Cooke, Otis Redding, Smokey Robinson, The Four Tops, Diana Ross, and Sam & Dave are some of my favorites. There's just indescribable magic in this music—watching old performances of Sam & Dave was (and still is) just mind-blowing to me, and that magic has always inspired me to perform. Artists like Allen Stone, Amy Winehouse, Marc Broussard, and Leon Bridges are great examples of musicians who have put their own contemporary spin on the magic of old soul, and they've proven to be incredibly inspirational for me as well.
My music is definitely pop music at its core, but I hope that with "Didn't I" and the upcoming EP, listeners can feel the inspiration of these influences.
S&S: Are there any other influences that inspire your music writing?
Rachel Lynn: I'm always keeping an ear open to what new artists are doing, and I find that I draw inspiration from so many artists because there's something extraordinary to take away from most musical experiences. Specifically, I've been very inspired by Donna Missal, Terra Naomi, and Nina Storey. They're all badass women who have been pursuing their crafts for a long time, honing and writing and working and writing some more. Donna has an incredible ability to push and pull and build and go past where you think she (and you) can go; she's been monumental in influencing my ability to grow a song to its most climactic point. Terra can vocally dance so lightly and effortlessly; it creates an incredibly emotional experience that I'll forever attempt to capture in my own music. Nina Storey is a powerhouse of fun; her energy and positivity are unmatched, and I feel that listening to her sweet, soothing voice will always be a part of my self-care regimen.
S&S: What music are you releasing this year? Anything you can tell us about?
Rachel Lynn: This year I'll be releasing an EP that features the single, "Didn't I." You'll get a bit of R&B, a bit of 60's pop, a bit of rock; I'm really hoping to showcase my influences more than I have in the past.
S&S: At what age did you start your classical training?
Rachel Lynn: I was participating in children's choirs and voice lessons early on, but I started studying more seriously in high school as I prepared to go on and pursue my music education in college.
S&S: Tell me about donating all your proceeds from your song "Seeing Red" to animal rights organization Mercy For Animals.
Rachel Lynn: "Seeing Red" is a song that revolves around my relationship to veganism and the animal rights movement. It seemed only appropriate to give the song a real purpose by making it an avenue for the support of animal advocacy. That said, all proceeds from the single will be donated to Mercy For Animals on an on-going basis.
I love performing at events and fundraisers that support this cause, so I've been a part of a few events at Catskill Animal Sanctuary, and last year, I performed at the NYC Veggie Pride Parade and NYC's first animal rights music festival, CanILive Music Festival. I'm very excited to announce that I'll be back at both events this year!
S&S: Your song "Didn't I" was released recently (3/1). How does this song compare to the rest of your music?
Rachel Lynn: I think it shows tremendous growth, which I feel is the goal for every artist as they release new music. I was able to better articulate my vision for this song, and right from the start, my amazing producer, Ali Culotta, and I were on the same page. She was really able to elevate the music to meet the vision we discussed, and I'm really proud of what we created.
S&S: What's your favorite and least favorite thing about being a musical artist in NYC?
Rachel Lynn: My favorite thing about being a musical artist in NYC is the endless amount of inspiration. The hardship that inspires me probably doubles as my least favorite thing about being an artist in NYC. There is no shortage of struggle, no lack of hustle, and it takes a lot from you. I can't imagine doing anything else though, so even though you're sort of constantly giving from your well (and you're expected to do so), it's important to try to replenish yourself as much and as often as you can.
S&S: What are your hobbies when you're not doing music?
Rachel Lynn: My new hobby is making insane amounts of sushi! If you're making sushi at home, I don't know how you can not make inappropriate amounts, but maybe there's someone out there controlling themselves. I also love listening to podcasts (Radiolab, Savage Lovecast, Bearded Vegans, to name a few). I journal religiously, and I've recently gotten very campy about collaging in my journal with stickers and magazine cut-outs. It's wildly fun and oh-so-therapeutic.
S&S: What are your upcoming goals?
Rachel Lynn: This month was so incredible; playing five shows in four cities, telling my story to new people, and sharing my music with new audiences. More of that, please.
S&S: Is there anything you do before going on stage to shake jitters or get yourself pumped up?
Rachel Lynn: Vocal warm-ups are a must; obviously, I feel more at ease when I'm vocally ready to go. I also really enjoy having a quiet moment with myself before going on stage. It's nice to just collect my energy and connect with myself before becoming intensely vulnerable during a performance.
S&S: What's your message to people who hear your music?
Rachel Lynn: Thank you for listening! I hope that it resonates with you and brings you some sense of joy or comfort.
Follow Rachel Lynn: