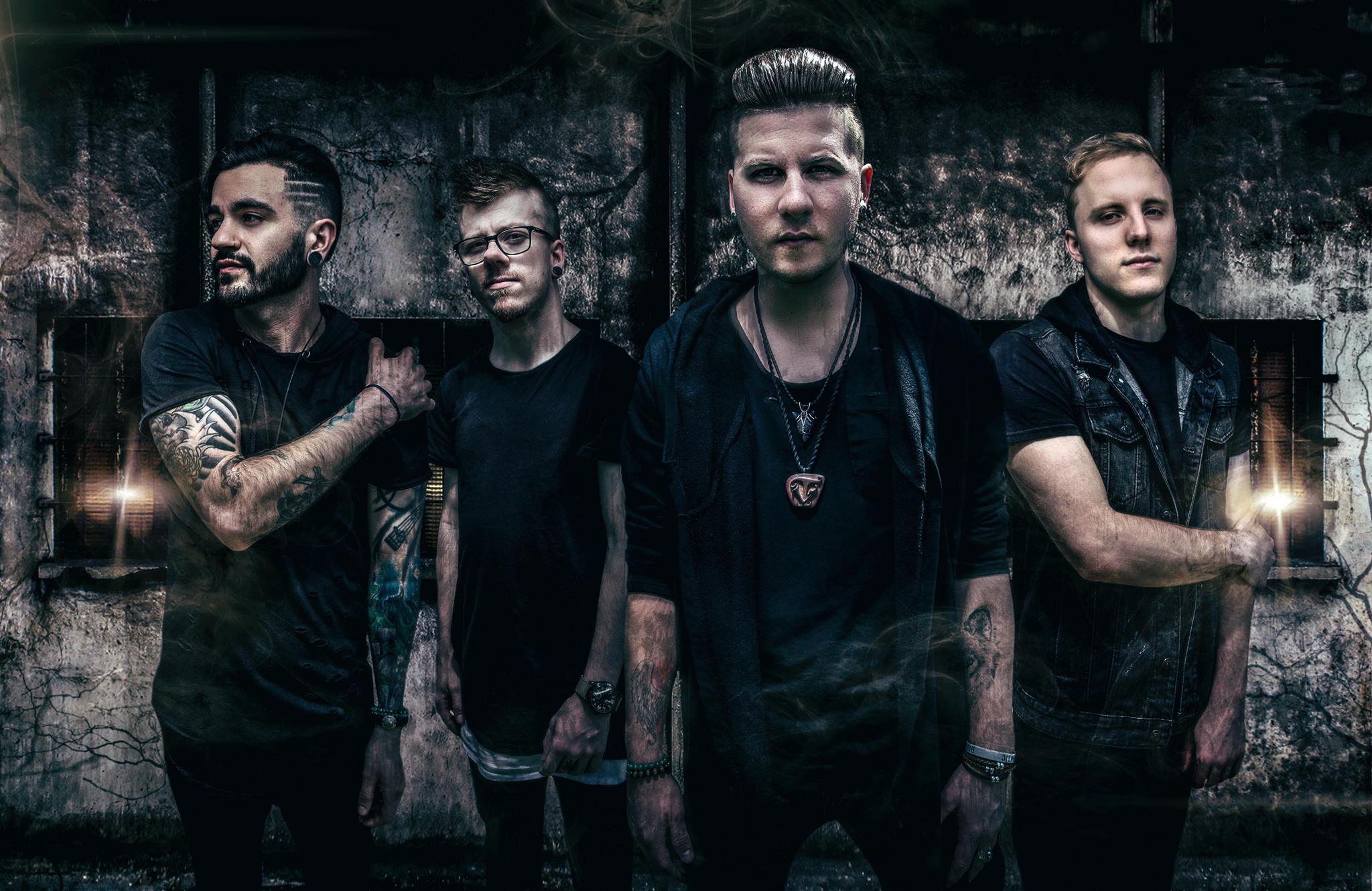 Photo by Adrienne Beacco
Between promoting their latest release Life/Death/Rebirth and rocking out on Warped Tour, Awake At Last have had a busy 2018 so far! We were fortunate enough to recently catch up with lead singer Vince Torres.
S&S: Hi, Vince! It's such an honour to get some time with you in-between practices and performances with the rest of the band. From the popularity of Awake At Last's 2017 EP, Life/Death/Rebirth, we know the last twelve months have been greatly hectic with touring. How would you describe life on tour?
Vince: Life on tour for me can only be described as fulfilling. It's nice to wake up every morning knowing that you have a place to be and a thing to do every day. It reminds me of adventuring in a video game. We wake up, we work out and try and eat healthy, then we have to check the map to see where we are off to next. We get to meet amazing people every day and perform for them, hopefully elevating and inspiring them. And even though corporations have made the country into a big shopping mall, the real adventure is in the amazing people we have the pleasure of meeting.
S&S: When out on the road, what do you do to unwind and relax between gigs?
Vince: When we are on the road and we have days off, we usually take the time to sightsee and see the other parts of the towns we are in, or if we have a long drive to the next gig we'll just enjoy the drive and talk about things. Being able to communicate and have fun together is super important in that aspect.
S&S: Life/Death/Rebirth was written during the band's extensive touring in support of the 2014 EP King of the World. Were you gathering a lot of inspiration while on the road?
Vince: Absolutely. We meet so many amazing people on the road, and I find myself inspired by their many stories. And I try to use my music as a way to communicate and be relatable to them. I see a lot of myself in the people who support us.
S&S: In the band's biography on the official website, it states that every track from Life/Death/Rebirth draws on a different aspect of human consciousness. How did you tap into such abstract concepts? What was the process behind putting these ideas into your music and lyrics?
Vince: Truth be told I was dealing with a lot of my own mental and physical health problems. I found myself in low lows and high highs, and I sort of began to search for a deeper meaning in things. I'd met a few people in the past who mentioned enlightened texts and finally, when I got really low, I decided I owed it to myself to just listen and take myself out the picture. Once I reached that point, I wanted to find a way to open other people up to finding fulfillment within themselves as well.
S&S: Would you say your own mental health and wellbeing played an important part in the writing process?
Vince: Absolutely 100%. Once I overcame the limitations I was placing upon myself, I wanted to share that experience with everyone else.
S&S: Which track from Life/Death/Rebirth would you consider the most personal to you?
Vince: "Dark Waltz" is the most personal song to me. It's a love song that talks about the joy that love can bring into your life but also the darkness, anxiety, and insecurity it can cause within us. I wanted it to come full circle and try to help those who have been hurt realize that romance, when it isn't permanent, can be a beautiful moment, and there are always lessons to learn.
S&S: You have been quoted to say that your aim with the EP was to encourage your listeners to "pursue life to the fullest." Do you believe you have achieved this with Life/Death/Rebirth?
Vince: I've personally seen a lot of our fans and friends who have been on this journey with us make changes that improve their situation. I receive messages all the time from people who have found strength in my words, so I really hope it's making a difference.
S&S: Speaking of pursuing life to the fullest, the band is once more appearing on the upcoming Warped Tour this summer!
Vince: Being that Warped Tour is such a staple in how we grew up and was where a lot of our favorite bands played, it's an absolute honor to be amongst the artists who get to be on the last Hoo-Rah!
S&S: What can fans expect from your Warped set? Are there any surprises we should be looking out for when you hit the stage?
Vince: Awake At Last is a constantly evolving entity, and any fans that show up to see us will definitely be given a taste of what the band is trying to accomplish and the kind of future we are planning to pursue with it.
S&S: Are there any acts you're personally looking forward to seeing on the road during Warped Tour?
Vince: There are far too many to list, but I know that all of us don't even just go for the bands we love, but to be in a place where we are surrounded by music and people who love it and who continue to carry the torch for our music scene.  The family feeling that Warped Tour creates is our favorite part.
S&S: Beyond Warped, what can we expect from Awake At Last? Are there any plans you can let us in on right now?
Vince: Awake At Last continues to grow and as it grows in this chaotic industry, there are constantly moving pieces. I do know that we plan on releasing a full-length record in the near future, but we have no dates confirmed as of yet. We hope it will continue to elevate and inspire the amazing people who inspire us – our fans.
S&S: Before we wrap up this interview, I have one last question I would like to ask. As a fan of Awake At Last living in the United Kingdom, I must ask if there are any plans for the band to tour around the UK in the near future? Seeing you guys perform live would be such a pleasure!
Vince: To travel to the UK and perform is a dream of ours, and we will do all we can to get over there to you guys. It's all a matter of how well the record does and how much of a demand we can create to make it possible for us to go there. But I know given the opportunity, we absolutely would love to perform for you guys over there.