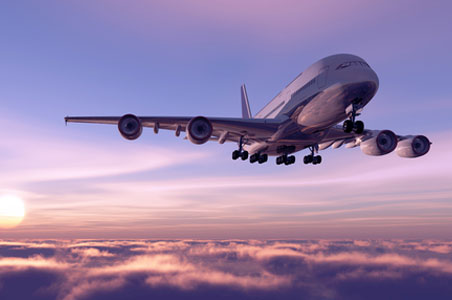 About to travel on a plane? Traveling can be stressful enough with all the delays and lugging of bags. To stay at peace while you are soaring at 35,000 feet, avoid these songs!
American Pie – Don McLean
Well, let's face it – "the day the music died" is a reference and tribute to the late greats Buddy Holly, Ritchie Valens, and J.P. "The Big Bopper" Richardson when they were killed together in, you guessed it, a plane crash. While their legacy and talent live on in more than just this song, maybe let's just enjoy it without our feet firmly planted on the ground.
Buddy Holly – Weezer
This song isn't about a plane crash; it's a thoughtful song about defending a female friend. However, it makes the list for its title of Buddy Holly, a musician who lived a great life and met a tragic end at the hands of an aircraft.
Wire and Waves – Rilo Kiley
"And sometimes planes just smash up in the sky." Yeah, sometimes that happens. Other times they don't, so let's just continue to focus on the moments when planes make it safely to their destinations!
Hit the Plane Down – Pavement
No survivors? Going down? This song will leave you with no hope if anything unexpected were to happen on a plane. The melody is rather groovy though if you do risk a listen!
At the Bottom of Everything – Bright Eyes
Is it really a surprise to see this song on the list? It's probably one of the best songs about facing your fears and accepting everything in the last minutes you have before your plane, "…splashed into the deep blue sea. Oh, it was a wonderful splash."
Traveling by plane can be made better with the right soundtrack, so choose wisely! Flip the switch, and let us know your Top 5 Songs to Play When Flying in the comments.