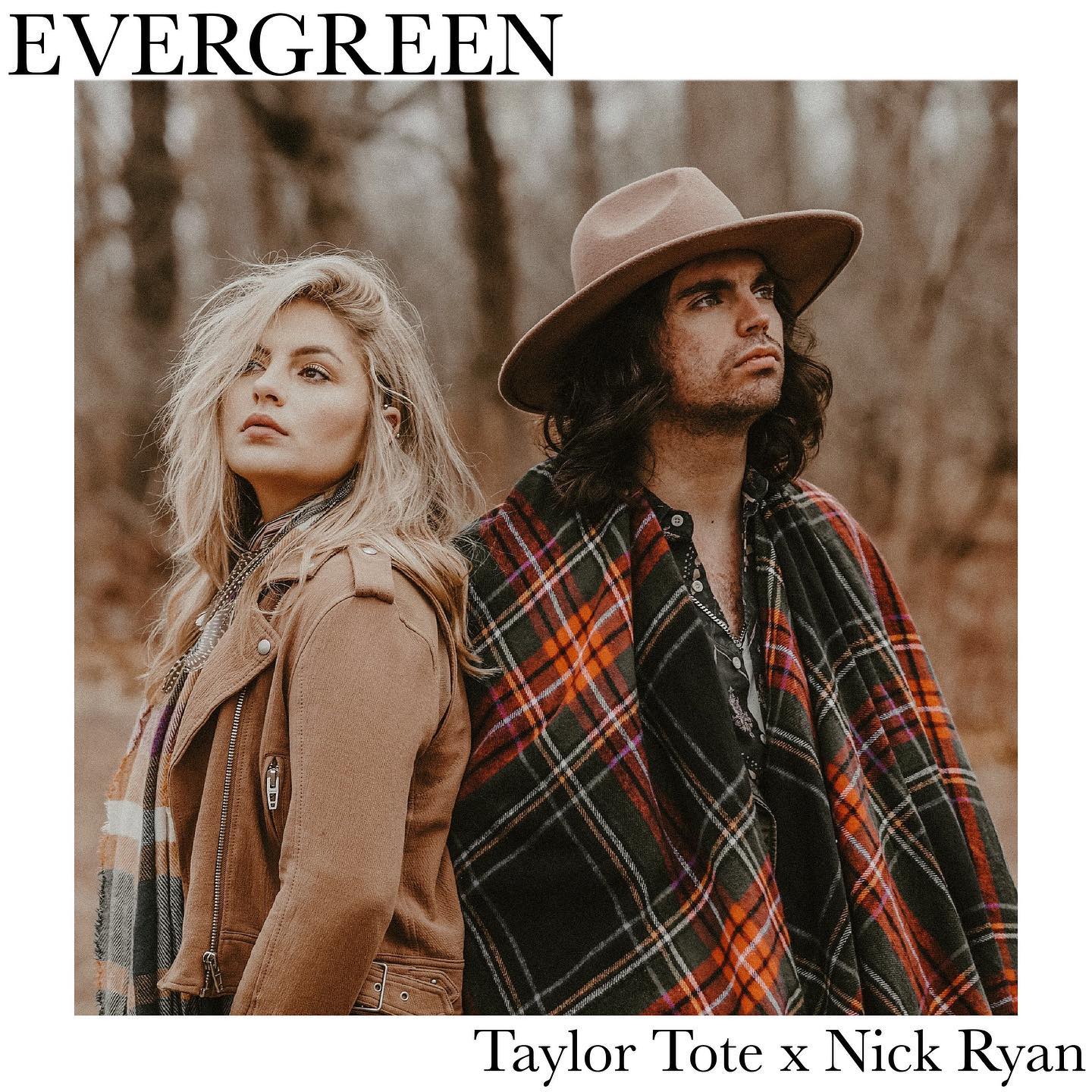 Despite how purely enjoyable a well-crafted pop tune can be, an old-fashioned, acoustic, from-the-soul folk number is always welcome and refreshing. That's the approach Taylor Tote takes on her latest single "Evergreen," an understated yet stirring duet with fellow singer-songwriter Nick Ryan full of soulful harmonies, achingly personal songwriting, and crisp and polished production that's a wonderful addition to her catalog.
The track deviates from Taylor's usual blend of rock and pop and finds her embracing singer-songwriter territory for a heartfelt look at a missed connection, paired with a truly commanding vocal performance that's sweetly warm and intimate. What stands out about "Evergreen" is the strength of its harmonies. Both Tote and Ryan display organic chemistry no doubt secured from their tenure performing alongside one another.
The single is a fine display of strong songwriting and effective vocal performances, and it contains a welcome sincerity that's deeply engaging and immersive. The single released via Telegraph Hill Records and is available on all streaming platforms now! Be sure to also keep an eye on fellow artist Nick Ryan, and follow Taylor on all streaming and social media platforms!