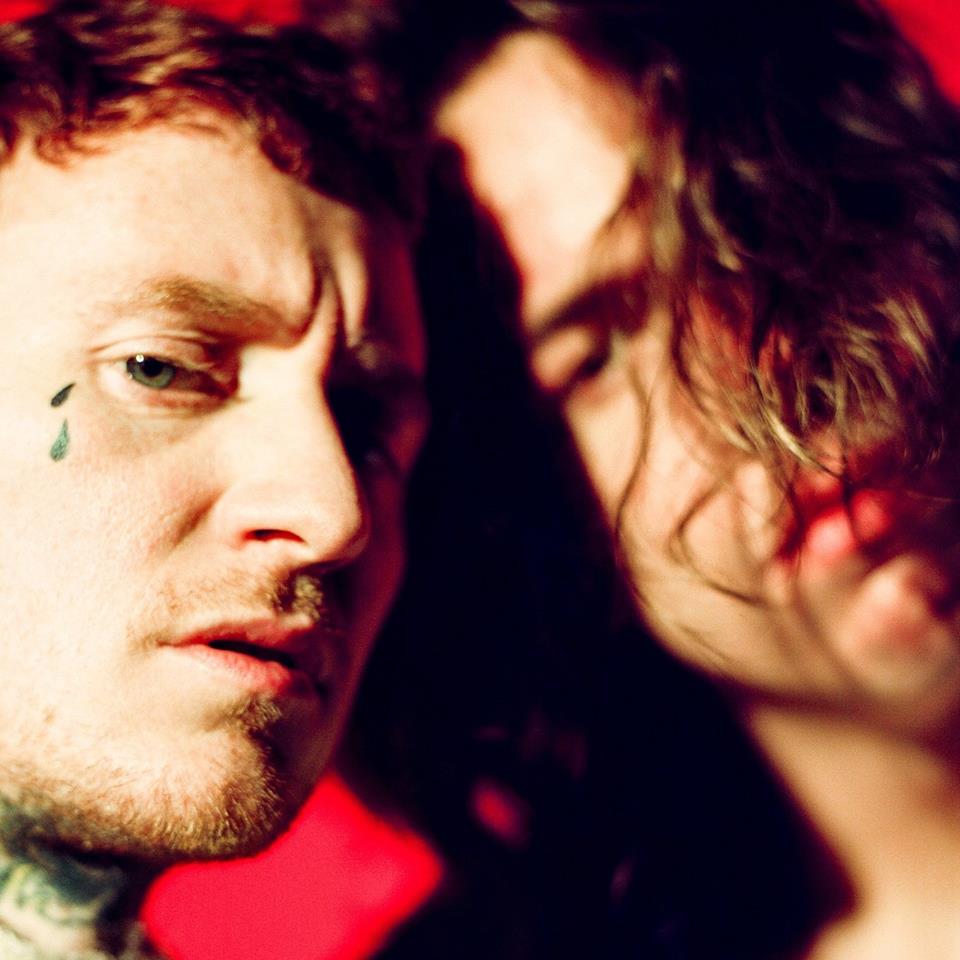 Frank Carter and the Rattlesnakes
May 7, 2019
Village Underground
London, UK
It's never easy to keep the peace when everyone wants to just bounce around and knock into each other like a sentient game of skittles, but there is something about a show with Frank Carter and the Rattlesnakes that makes everyone feel at ease.
Carter himself is well-known for being outspoken on many societal issues including expectations, actions, and reactions. He spreads these messages throughout a live show, and there's always a sense that gig-goers leave with a little change in their minds and a little more love in their hearts.
Promoting the band's brand new album End of Suffering, the Rattlesnakes took over Shoreditch for the night and shared the words that Carter often spreads: love each other; hate the bigots; to hell with anxiety. Carter is known and loved for how he conducts a crowd, and he gets everyone involved in the shoving, singing and screaming – and he especially loves a crowd surfer. There was even a special moment mid-show where he allowed the pit to open just for the women in the crowd. Condemning the fact of many women feeling unsafe and at risk of violence or sexual assault, he wanted a moment just for women to shove each other and have fun – and in his words, it was a beautiful sight to see so many people have fun and laugh with each other instead of staying tentative and moshing in fear.
If someone left without bruises or pains or even a limp, they didn't have enough fun. The beautiful irony of a Frank Carter show – he wishes everyone to stay safe while they're moshing their lives away in front of him. It makes little sense without knowing and experiencing a show for yourself; so go and treat (or torture) yourself in the most exhilarating way.
The most emotional moment of the night was when he performed a track from the new album, "Anxiety." It was the only way to calm a raging audience, and it did the trick. It was a softer song, hard-hitting and heartfelt, that brought everyone together in hugs and embraces. At the heart of it all, there's a reason every person was in that room that night, and there was a reason they stayed long enough to experience that moment. Behind the loud riffs and Carter's passionate belting of each lyric, there is a message, and it screams loud and clear.
Carter's appreciation and trust for his fanbase is inspiring. He stepped into the crowd at the start of the show – trusting his followers below him to keep him steady – and later dove into the crowd before speedily being shifted back on stage, much to Carter's comedic dismay.
There is never an easy way to sum up a night with Frank Carter and the Rattlesnakes, as so much is included in a short couple of hours. Beginning with love and ending with hate (as in performing the anthem "I Hate You" – not hating the band); filling the space with peace, energy, happiness, and sadness; taking turns to be upbeat and down. A Frank Carter show is a reflection of the journey of life: unexpected and indescribable, but it always ends with fulfillment.
For the good of supporting love, life, and mindfulness, a night with the Rattlesnakes is just the therapy session we all need.