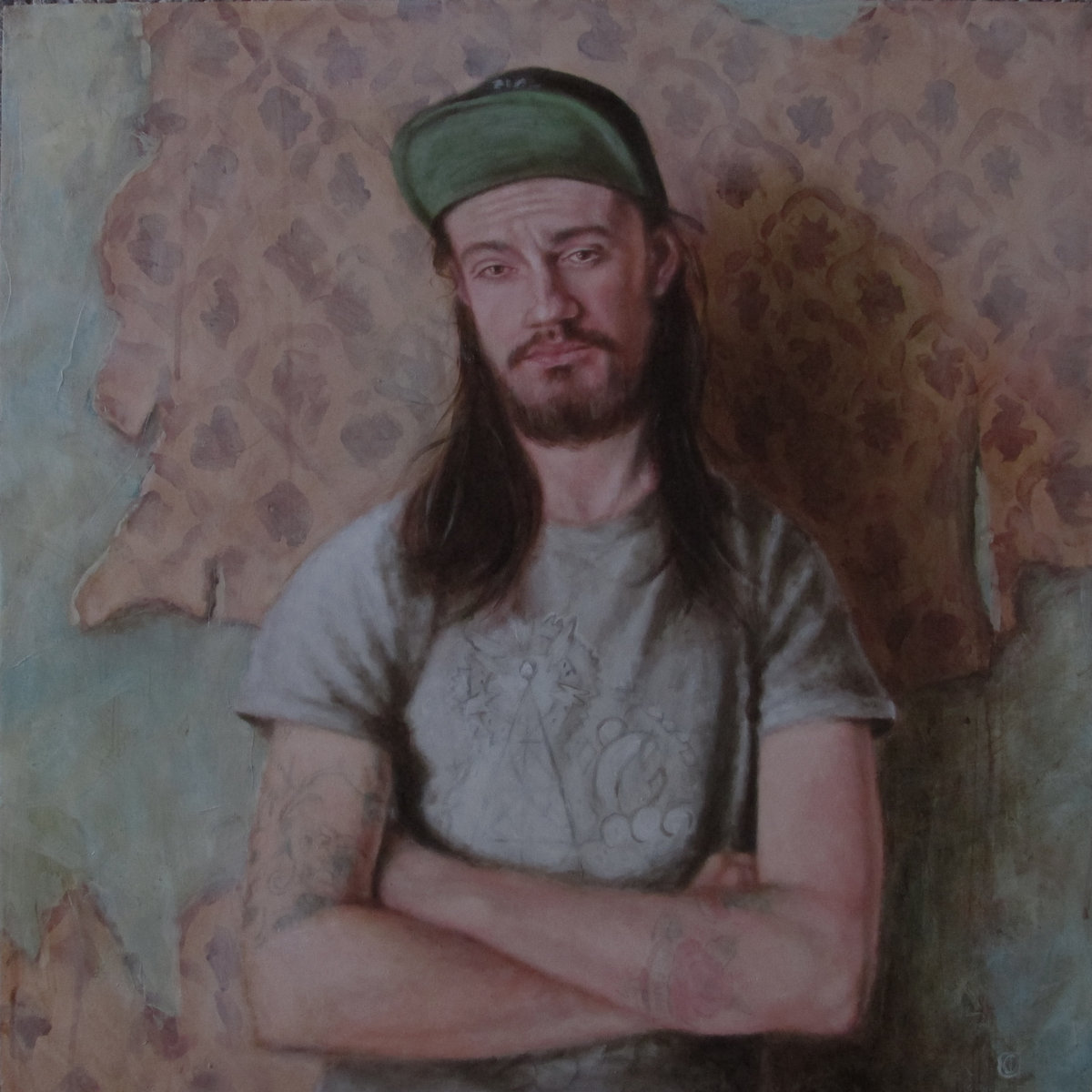 There's been a definite increase in singer-songwriters who classify themselves under the moniker of "folk punk" in the past couple of years and, as such, competition for recognition within the genre has gotten tougher. One of these new competitors is Wolfe Sunday (pronounced Wolf-ie), an Essex/London based artist who recently got himself signed with independent DIY label Beth Shalom Records. His first release on the label is the self-titled album Wolfe Sunday, and for anyone who might be looking for an introduction to the genre or an exploration of what folk punk is all about, look no further. These expertly crafted, heartfelt, frequently comic, and fun songs, recorded with minimalist production and sang with enthusiasm, passion and clear delight, are a great example of the folk punk ethos, and some of them will get stuck in your head for days.
The album begins with the inspirational and uplifting "Song For You," an anthem for alternative and punk scene kids everywhere mixed with a love song mixed with an autobiographical exploration into the life of a touring musician, the latter theme explored even more thoroughly in both "I Spend More Time At Service Stations Than On Stage" and "I'm Still Not A Rockstar, But I Sure Wish I Was." Both songs give an ironic and very honest look at the touring lifestyle but ultimately qualify and accept it despite the many pitfalls and downsides of being a DIY musician. I'm not saying you'll appreciate these kinds of tracks better if you've been in a band or toured, but they'll definitely feel very close to home and hit the right buttons.
Held together by the familiar jangle of Wolfe's distinctive acoustic guitar, every song here tells its own unique story, and you get the feeling he's writing directly about his own life and experiences, the things he's lived and the things he's seen, not just making stuff up. "Damage Control" will be familiar to anyone who's ever held (or even been to) a house party and features some suitably punk "oi" backing vocals. "The Barstool Brawler's Son" could easily be about any drunken aggressive idiot one might encounter on a night out, except told with a level of sympathy and open mindedness to not take anyone at face value.
"English Water" sounds like System Of A Down and My Chemical Romance had a kid with Frank Turner, and it's one of the more unusual and heavier tracks on the album despite still having that acoustic guitar ringing out amongst the distorted breakdowns. It's a beautiful masterpiece that speaks volumes about Wolfe Sunday's ability to experiment with different sounds and genres and is bookended with "Living Rooms Aren't For Living In Anyway" twice, the second time around as a pure acoustic version. The latter is a fast paced forty-seven second ditty about getting out your house, seeing the world and doing things. I'm sure there's very good reasoning and some kind of deeper meaning behind it appearing on the album twice on either side of "English Water." I just haven't worked out what it is. Perhaps that's a question for Wolfe Sunday himself in a future interview!
The album is an all around solid listen and having had the pleasure of seeing Wolfe Sunday perform on a couple of occasions on his frequent (and almost constant) tours 'round the UK, I can confirm the songs translate very well in a live environment. So, if you're into folk punk, or even just punk, acoustic music, or anything that tells a bit of a story in an honest and enthusiastic style, give this record a spin and try and catch this guy on the road before he's touring with The Front Bottoms (our future prediction).