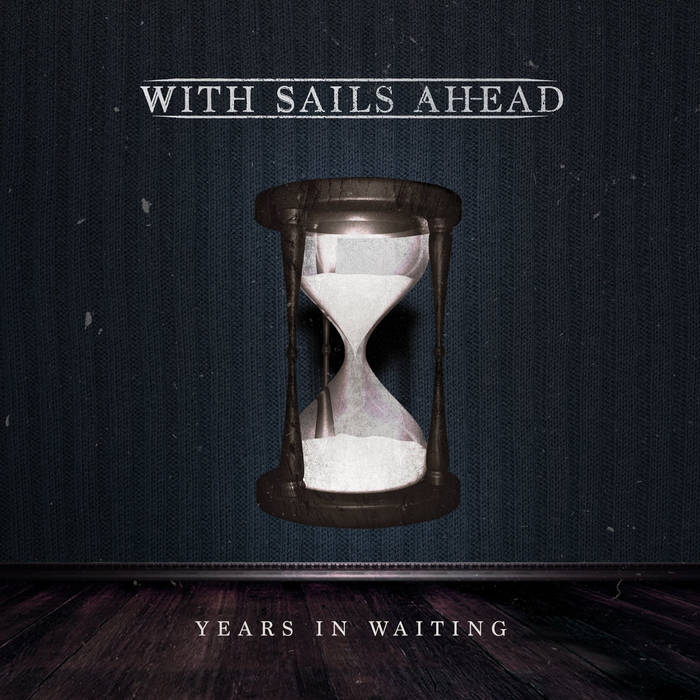 Years in Waiting is the second EP released by New Jersey outfit With Sails Ahead. The first, put out in August 2014, was back when the band only had a single member to their name – lead vocalist and chief songwriter Sierra Binondo. It's certainly fitting then, and perhaps not coincidental, that their second EP should be called Years in Waiting, with the band lineup finally complete and the new five-piece starting to make their mark on the vibrant Jersey scene.
It's a testament to Binondo's commitment and dedication to her music that she didn't quit in the early days, struggling on as the only member of the band until she found the right musicians for the job. That in itself deserves at least a casual listen, and those who do check out Years in Waiting are in for a nice surprise.
The EP kicks off with "Shut In," bursting into life without an intro – just vocals and cascading, powerful drums coming in immediately with little let up throughout. It gives off a sort of early Paramore emo vibe and makes for an exciting start.
"Sharpshooter" has probably the catchiest hook/chorus of the four tracks, with it's "enough is enough" lyric and a melodic guitar riff that helps mark the peaks and troughs, giving depth and different layers to the song as it breaks down then builds back up again. It's single material and has the most commercial potential out of all the songs.
"Embrace" is another track where music and vocals come in at the same time – a fast paced rocker with Binondo's haunting and unique delivery dancing delicately over the top. It's short and sweet, coming in at a dead-on two and a half minutes. Blink and you'll miss it, which would be a shame.
"Sooner Or Later" slows the pace ever so slightly and, along with "Sharpshooter," is one of the standout tracks on the EP. With its soaring minor-infused vocals juxtaposed with quick, urgent drums and gritty guitars, this might be what 2006 My Chemical Romance would sound like if fronted by Sierra Binondo.
I can definitely imagine With Sails Ahead on the front cover of Kerrang! some day, and it would be great to see them making a splash in the next couple of years. They certainly have enough excitement in their music and creative ability and potential to be able to stand with other female-fronted greats like the Marmozets, Halestorm and Milk Teeth.