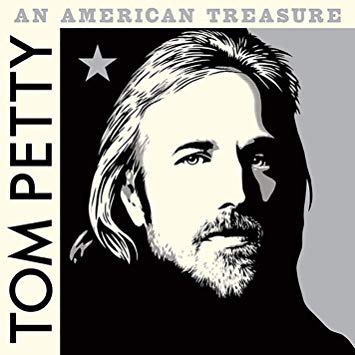 October 2 marked one year since Tom Petty passed away, and An American Treasure — released on September 28 — is a celebration of his music. The 63-song deluxe box set includes four hours and five minutes of remasters, alternate versions, live versions, outtakes and more – both solo and with the Heartbreakers.
Not catering to those who only care about the hits, missing from the set are cuts of infamous tracks like "American Girl" and "Free Fallin'." However, for the Petty diehard and classic rock aficionado, the box set is a treasure trove of Petty's music, as the track is selection is beautifully curated. One gem among the jewels is "I Won't Back Down" performed at The Fillmore on February 4, 1987. On The Fillmore version (and every song on the set), Petty's voice is showcased in such a way that sounds far more haunting and dazzling than it actually is. One interesting listen is a 2012 alternate version of "Good Enough" (from the 2010 Heartbreakers album Mojo) which is bluesier than I've ever heard Petty before. A dreamy 1992 alternate take of "Wake Up Time," from the 1994 solo album Wildflowers is another standout.
Unfortunately, I never got to see Petty perform live, but the 64 songs in the set have led me to believe he sounded great, as the live performances turned out to be my favorites. It's not just his voice that makes these tracks stand out – it's also the energy behind them. Take for example the Stevie Nicks duet "Insider," performed at Stephen C. O'Connell Center in Gainesville, FL on September 16, 2016. Originally released on the 1981 Heartbreakers album Hard Promises, Nicks and Petty sound just as good, if not better, in the live version. Time somehow made the aging legends better.
An American Treasure is a classic rock pillar at its finest. It shows Petty through his different phases and styles and truly makes you respect who he was as a musician. These are songs you show aspiring songwriters and say, "Listen, this is how it's done." Because if Tom Petty knew how to do one thing, it was write damn good songs.