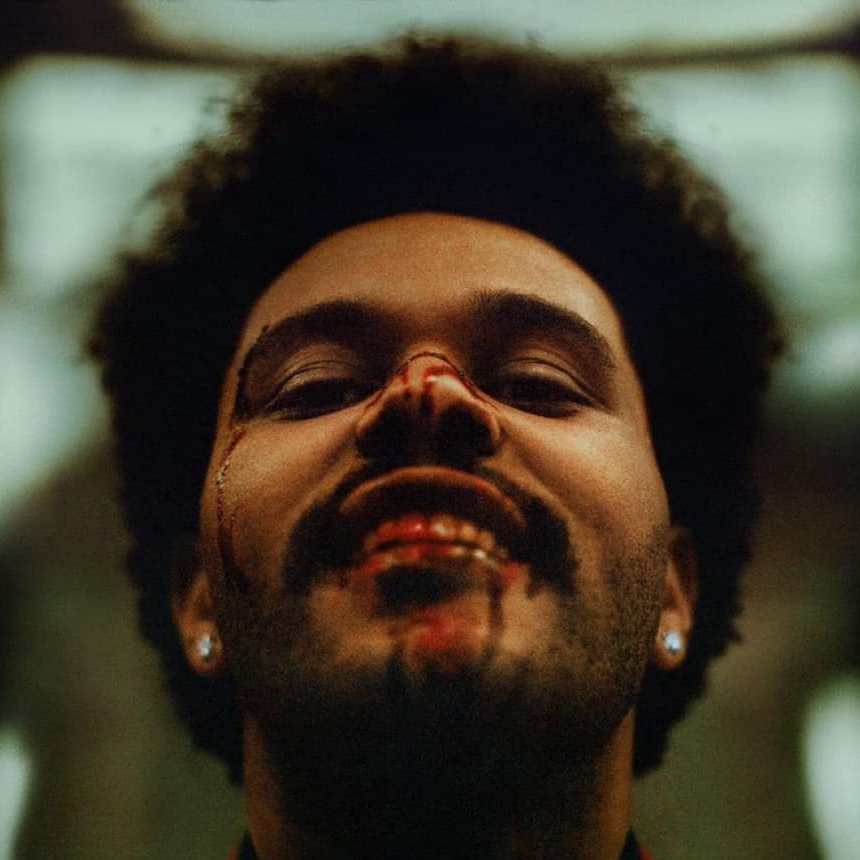 At a certain point in their career, most artists have to navigate the tricky principle of sticking to their roots or veering completely away from them – with the risk of alienating their previously established fanbase in the process. Some artists, however, attempt the even more daunting prospect of trying to merge the two sounds together while still maintaining accessibility. For alt-R&B superstar The Weeknd, this has been a long-going conflict in his discography. But on his latest release After Hours, he seems to have finally struck a balance between the gothic undertones of his early mixtapes and the more retro-infused pop of his most recent releases.
After the success of Starboy, one might not expect The Weeknd to return to such moody and introspective territory. But here, we see him deliver some of his most understated, reflective, and personal work in quite some time, layered over production that is heavily influenced by 80's synth-pop, quiet storm, alternative, and ambient music as well. Lyrically, The Weeknd treads some familiar subject matter including heartbreak, debauchery, and isolation, but this time around, there's a layer of melancholy and longing that's a departure from the reckless abandon of his earlier material.
For those who were coming into this release looking for an album full of "Blinding Lights" and "I Can't Feel My Face"-esque moments, then the stark and down-tempo nature that After Hours establishes early on may come as a surprise. On tracks such as "Too Late" and "Hardest To Love," The Weeknd opens up about his insecurities and regrets with production that's haunting, pulsating, and full of atmospheric space. The vulnerability and rawness that is present in the vocal performances give the proceedings a surprisingly resonant emotional weight that's fascinating to hear unfold over each track.
The cinematic scale on which The Weeknd's music has been operating is present in tracks such as the futuristic-sounding "Snowchild," giving way to the morose yet grandly epic highlight "Escape From L.A." which chronicles a love/hate relationship with the glamor and indulgence of Hollywood in sweeping fashion. The cohesion and sophistication musically here is a notable showcase of The Weeknd's artistic progression and results in some of the album's most captivating and surprising moments.
In terms of influences, The Weeknd has always struck left of center while still nodding toward aspects of contemporary music. On After Hours, he seems infatuated with the dramatic flourishes of 80's art-pop, and this style gives way to some of the record's most euphoric and accomplished tracks – as with single "Blinding Lights," an infectious and unabashedly dramatic retro number. The electric energy and pure bliss that "Blinding Lights" provides listeners is a breath of fresh air and a nice contrast to the more brooding and downcast material on the album.
If there's a drawback, it's that as dynamic as The Weeknd sounds here, one can't help but wonder if the record would benefit from embracing his newfound pop prestige a bit more. While the maturity and soul-searching of After Hours is compelling, there are moments where it can feel a bit one-note in some of its themes and musically delves into much of the same territory for its duration. The lack of variety can, at times, make listeners wish that The Weeknd explored more adventurous sounds here, however at its finest, After Hours is proof that he's truly mastered and honed an addicting and artful style all his own. In terms of balancing the moodier aesthetic of his mixtape era and the vibrant pop of his latest work, After Hours does so with a tremendous commitment and a genuinely dynamic touch that represents perhaps his most satisfying collection of full-length music yet.
What allows After Hours to emerge largely as a triumph is how The Weeknd manages to invest the most humanity and soul into his music in quite some time. Early on in his career, much of his music was defined by tales of excess and illicit pleasures, followed by the feelings of crushing desperation and regret that accompany them. As he edged out further and further into the mainstream, he maintained these themes, but at times, they felt weighed down by the commercial stylings surrounding them. On After Hours though, The Weeknd returns to his roots but this time with the flair and sophistication of a seasoned hitmaker. The results are overall some of his most personal and compelling work and in many instances, his most human-sounding as well.
If there's one moment that truly defines the scope of the Weeknd's artistic evolution it might be just the sprawling sweep of the title track "After Hours" itself. Full of mood and textures paired with The Weeknd delivering a nuanced and finely controlled vocal performance, it's a testament to his growth as an artist and further proof that his artistic ideas are more fully realized here than ever before. The aching intimacy and sorrow portrayed lyrically are worlds away from the callow boasts presented on early breakthrough "House of Balloons" or the MJ-inspired edgy metaphors of his modern pop resurgence. What we witness here is The Weeknd as a human being again, and this effect is sure to attract and establish many new and old listeners in the process.
Overall, despite its flaws and familiar touchstones, After Hours establishes itself as The Weeknd's most accomplished collection of songs and the clearest bridge between his artistic and commercial personas yet. What may truly be this album's singular achievement is that it's the most revealing look into The Weeknd's soul in quite some time. Now, that's something to celebrate.
Songs to Spin: "Blinding Light," "Escape From L.A.,"  "After Hours," "Too Late," Hardest to Love"