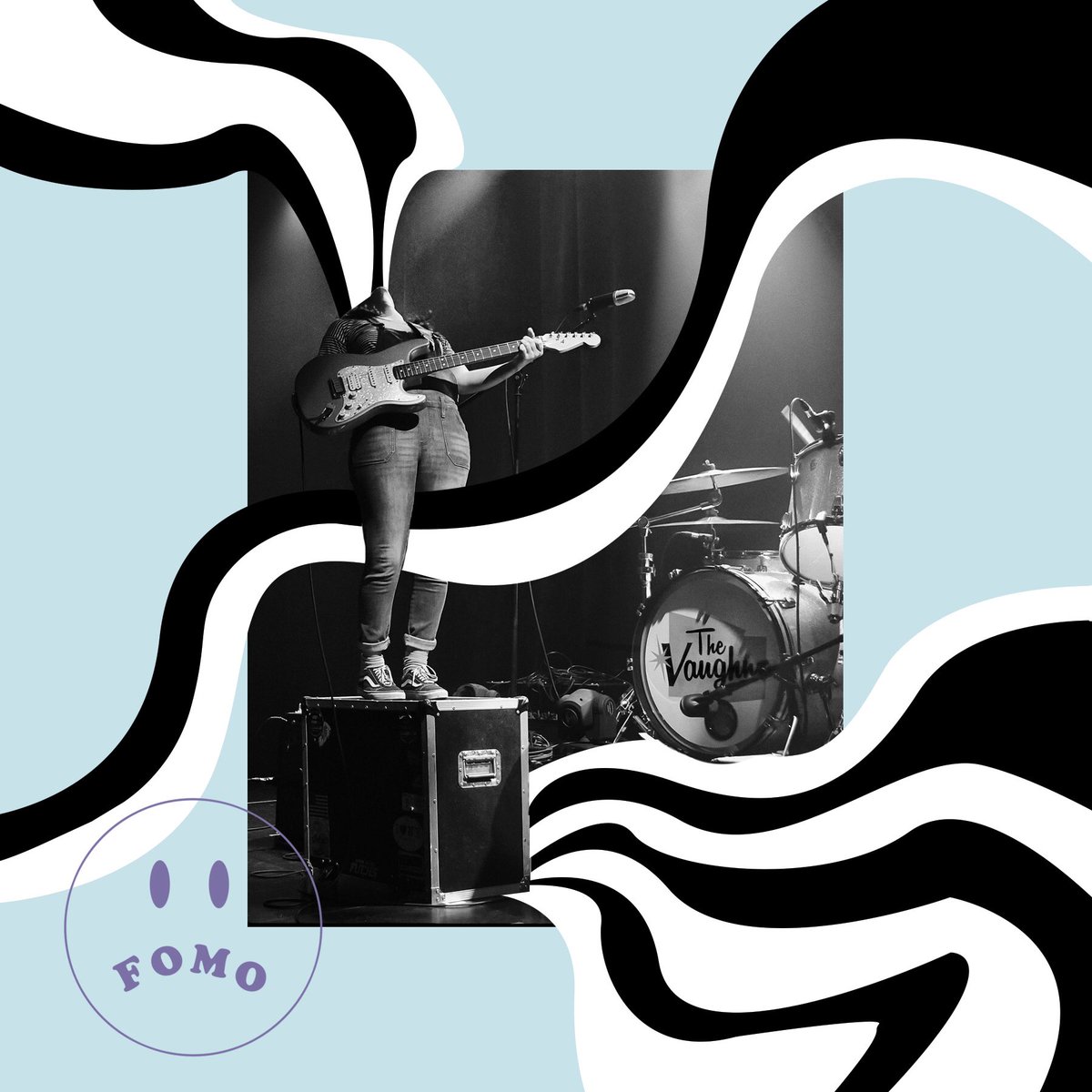 With their long-awaited full-length album F.O.M.O., Springfield, NJ natives The Vaughns have delivered a fresh, introspective, and hugely satisfying body of work that represents a fully dynamic and well-rounded sound. As songwriters, The Vaughns examine topics of modern anxieties, relationships, and the trials of the real world – and manage to do so with style and flair, delivering some powerful performances in the process. The album has a sustained mood that's organic, upbeat, and atmospheric and benefits from the band's multi-faceted instrumentation and strong-knit chemistry. The sense of exuberance and joy The Vaughns embody is on display in highlights such as opener "Kowabunga" and the jaunty single "50%" where the band show off their irresistible guitar riffs, strong hooks, and their catchy and witty yet relatable lyricism. In terms of production, The Vaughns take cues from California rock, alternative, indie, and elements of surf rock, punk, and power pop woven together to create a unique experience.
One of the most enduring qualities about F.O.M.O. is how personable it feels and the openness of its emotions. Lead singer Anna Lies is a deeply insightful songwriter, and her understated yet truthful observations give the album a genuine resonance. Stand-out track "Coffee Sundae" explores a struggling relationship, and "Shout" is a genuine highlight with its hilarious lyrics about miscommunication. These topics are handled in an accessible manner and are enhanced by warm and polished arrangements. The album's sequencing benefits from the band's interplay along with their fluid and precise control over their craft. Most importantly, The Vaughns know how to let it rip and knock out a proper rocker in the case of track "B.Y.K.T.W.D.," a searing look at the struggles of adulthood that's purely electrifying.
As an album, F.O.M.O. features authentic perspective, strong songwriting, and diverse musicality. The band's performances on each track are full of passion, humanity, and a genuine sense of enthusiasm. All in, all The Vaughns have created an undeniably exhilarating statement. You may or may not suffer from F.O.M.O., but you'll certainly be missing out if you pass up The Vaughns.
Songs to Spin: "50%," "Coffee Sundae," "Shout," "B.Y.K.T.W.D.," "Santa Cruz"