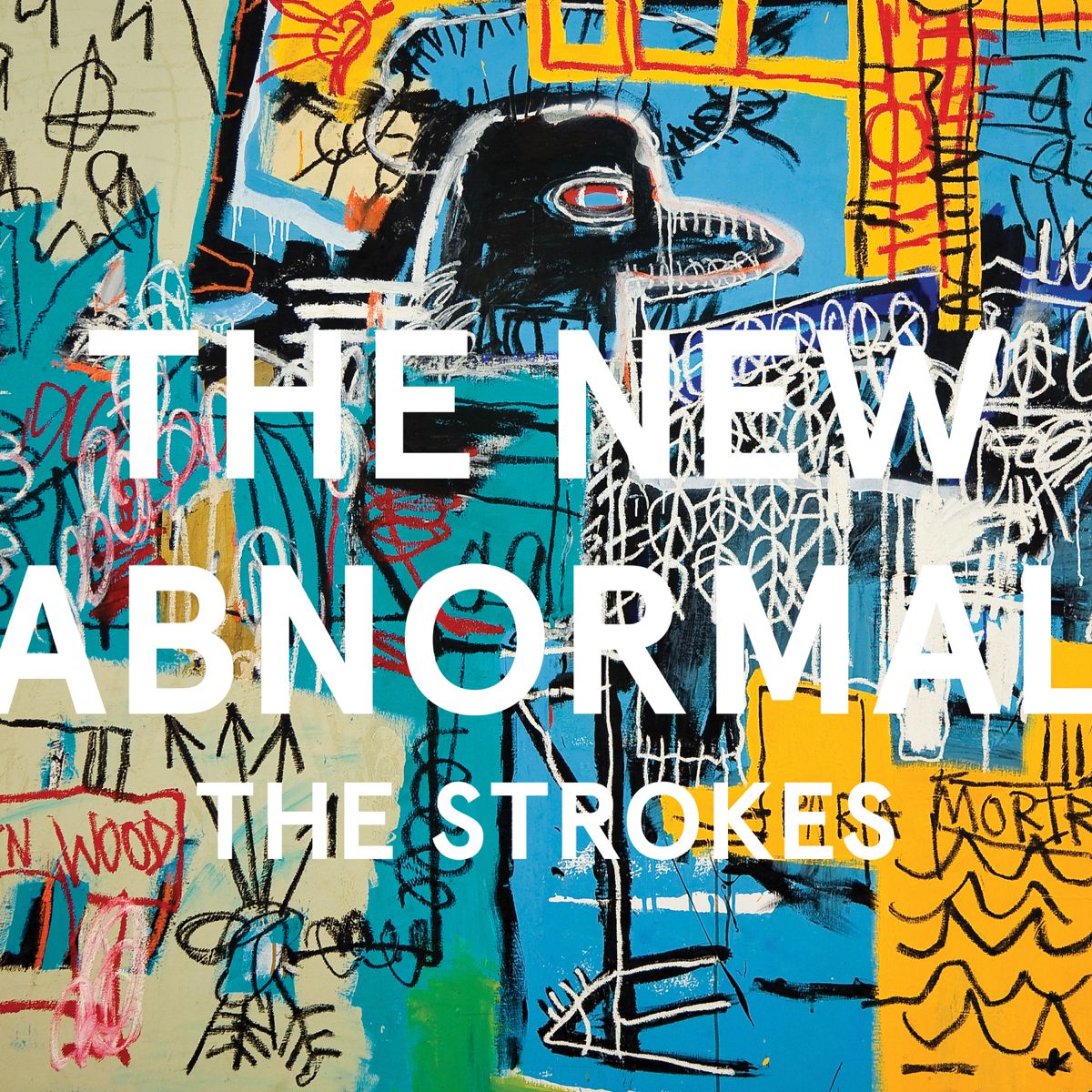 Achieving widespread success is a goal for many artists, and some are fortunate enough to achieve it very early on in their careers. However, early success can be both a blessing and a curse, and for the widely-celebrated and iconic rock band The Strokes, the push and pull of their legacy has been ongoing. While their post-Is This It discography has been deemed polarizing by some, it seems that they've finally found a sense of balance and regained purpose on their latest record aptly titled The New Abnormal. The record sees vocalist Julian Casablancas embracing the influences of their earlier work while also approaching past subject matter with more insight and honesty than previously displayed. Much of The Strokes' discography has been defined by bombastic rock and roll moments, but The New Abnormal wisely trades those in for moments of greater introspection and maturity. The results are some of The Strokes' most vital, adventurous, and emotionally rich work in quite some time.
The band's lyrical and musical edge is thankfully still intact, and opener "The Adults Are Talking" begins with their vintage jangly guitar work and sharp hooks while also revealing an unexpected depth along the way. Musically, The Strokes combine elements of their guitar rock with synth-pop, ambient, and retro pop. The diversity in sound results in some of the album's most purely enjoyable moments such as instant highlights "Brooklyn Bridge To Chorus" and "Eternal Summer." Both tracks find the group delving into art-pop territory but without sacrificing their visceral attitude or energy in the process. Production-wise, this record finds Casablancas and company experimenting with tempos and atmosphere which leads to some of the more affecting cuts such as "At The Door" and "Why Are Sundays So Depressing". The dynamic nature of The New Abnormal finds The Strokes branching out sonically but this time with more sophistication and artistry than in previous attempts.
In terms of subject matter, frontman Julian Casablancas has always favored ambiguous lyricism, but this record may contain some of his most startlingly honest and revealing songwriting to date. This personal nature showcases itself on tracks such as "Brooklyn Bridge To Chorus" where he exclaims "I want some new friends, but they don't want me!" And even on more straight-forward rockers such as "Bad Decisions" and "Selfless," there's a longing and melancholy peeking out from underneath the pulsing riffs and chords. Vocally, Casablancas drops some of his typical snark and sounds much more vulnerable and dare we say human than he has in quite some time. The themes of this record deal primarily with growing older, moving on, and self-reflection, and Casablancas handles them with a level of grace and sophistication that resonates deeply with the listener. While there's a fear this type of confessional songwriting could come off heavy-handed, Casablanca's sharp wit and levity are still prominent and anchor much of the proceedings here.
While there's a notable artistic progression on The New Abnormal, The Strokes are still very much a rock and roll band by nature. Their infectious joy in crafting a genuine rocker is still present and leads to some genuine highlights. The vibrant momentum of tracks such as "The Adults are Talking" and "Bad Decisions" stack up against anything in their earlier catalog, and tracks such as "Eternal Summer" indicate they can experiment with pop while still maintaining their trademark intensity. Most importantly, The Strokes' chemistry here feels the most organic it's been in quite some time, and the performances are some of their brightest and crisp as a result.  What truly distinguishes The New Abnormal as a triumph is how it allows The Strokes to honor their past while paving way for their future with style, artistry, and soul.
Early success can create a legacy that makes or breaks artists. For The Strokes, it has been an admittedly challenging road, but with The New Abnormal, they've proven they can more than live up to their early promise. Their true achievement is that after six full-length records and 19 years as a band, The Strokes are still capable of surprising us. The fact that they can do so while also creating one of their most accomplished and mature body of works yet is a true testament to their enduring talent. If this is indeed a new normal for these iconic rock pioneers, there shouldn't be anything abnormal about it.
Songs to Spin: "Brooklyn Bridge To Chorus," "The Adults are Talking," "Bad Decisions," "Eternal Summer," "At The Door"