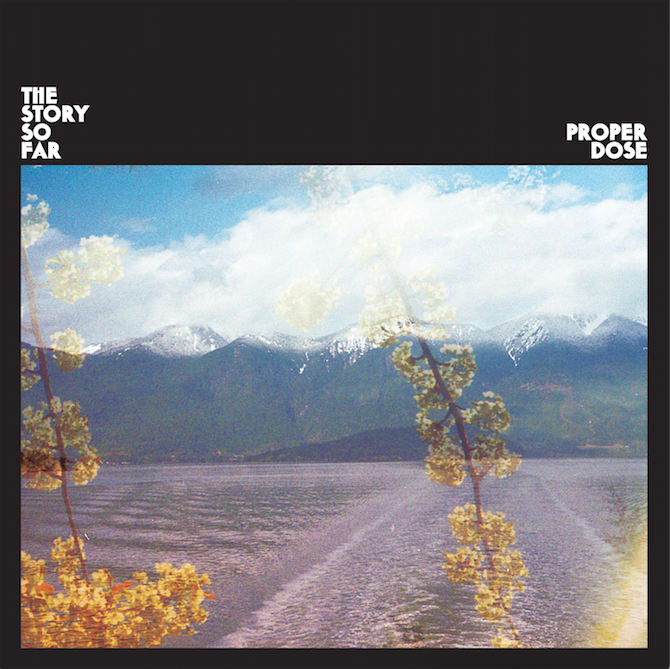 I was introduced to The Story So Far in the summer of 2016 and have been enjoying their music ever since. The pop-punk band recently released their most highly anticipated record, Proper Dose.
When I initially heard a few singles off of this album, I was worried. The sound progression had changed quite rapidly. To be honest, I thought this was another band that had tried something new, and I didn't believe it would work. However, when September 21 came and the album was released, the talk went flat.
I've spent the last week listening to Proper Dose almost exclusively and have fallen in love with it. While it seems the days of Under Soil and Dirt are behind TSSF, it's safe to say their sound has grown with them.
The first track shares the same name as the album and opens up the record in a big way with a dynamic sound and edgy vocals. This carries across the first few tracks quite eloquently as there are hints of the old TSSF mixed in with their new dynamic.
The album slows down with "Take Me As You Please," which doesn't feature TSSF's typical mantra of "Finger pointing, disrespect your surroundings." Instead, it shows a mellower sound with acoustic undertones and a catchy chorus. "Take Me As You Please" shows another facet of the band's ever-changing repertoire.
My favourite track from this record is "Upside Down" – an honest reflection with impactful lyrics talking about what I assume to be a past relationship lost at the gain of a successful musician lifestyle. While we always assume there would be nothing better than being paid to do what you love, it's easy to forget that relationships are lost while touring. With lyrics such as "Carry baggage I can't put down, every show, every night, every town," there is an honest picture painted of the reality and sacrifices made by our favourite musicians.
I believe Proper Dose is an album that will change the culture of the alternative scene, similar to Blink-182's untitled record. I would 100% recommend anyone purchase this album and see the band live. Proper Dose is an album that shows who The Story So Far once was and who they're attempting to become.