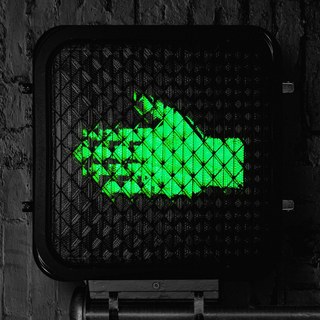 The pure sounds of rock and roll are making a comeback this year, and Detroit luminary Jack White's The Raconteurs are more than making a case for it. With their latest album Help Us Stranger, the band travel back to the 70s and indulge the frenzied energy of the era while also exploring modern insights. The Raconteurs' sound is refreshingly old-school with particular emphasis on instrumentation, songwriting, and performance. The album's production ranges from heavy rock to blues to fuzz rock to even elements of folk, psychedelic rock, and Americana. The overall result is an exhilarating, real-deal rock record that's dynamic, ambitious, and surprisingly thoughtful all at once.
What's so striking about The Raconteurs is their attitude toward songwriting and performance. The album is filled with soaring choruses and tight guitar riffs, resulting in a rollicking momentum throughout. The Raconteurs emphasize organic musicianship over theatrics which allows their songs to truly take form and connect with the listener. Coupled with the band's complex songwriting which tackles issues of society, self-worth, and political unrest, Help Us Stranger gains an emotional resonance deeper than the average listen. The scope of the band's ambitions are felt on tracks such as "Only Child" which delivers some wistful commentary, and others like "Don't Bother Me" let loose and show the band embracing their hard rock roots with gusto.
The musical spectrum of the album also spans some soul and soft rock influence on track "Shine The Light On Me," and the band dig deep into their blues influence for the track "Somedays (I Don't Feel like Trying)." Highlights such as "Sunday Driver" utilize warped funk rock to examine every-day frustrations, and "Now That You're Gone" is a classic heartache rocker they don't seem to make anymore. As a group, The Raconteurs benefit from their ample chemistry, and each member of the band feels fully represented, allowing this to feel like a truly collective piece rather than just simply a Jack White vehicle. What truly allows Help Us Stranger to leave it's marked though is how timely it feels. Closing track "Thoughts and Prayers" echoes the classic protest songs of the 70s and delivers an understated yet powerful statement on the world we're living in today. It's the key track of the album and the moment that demonstrates just how deep The Raconteurs' gifts run.
On the whole, Help Us Stranger is a record that rises above its genre to deliver a personal and impactful statement. The fact that it completely shreds in the process is an absolute bonus. If you're a fan of pure rock and roll, don't be a stranger to this album.
Songs To Spin: "Thoughts and Prayers," "Somedays (I Don't Feel like Trying), "Don't Bother Me," "Sunday Driver," "Now That You're Gone"