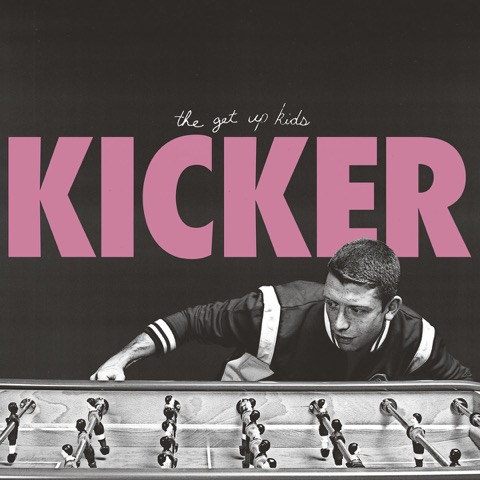 After a seven-year hiatus, The Get Up Kids herald a triumphant return with the release of their brand new EP, Kicker. The angsty punk legends, whose songwriting topics and style helped to spearhead the rise of early 2000s emo music, have very much gone back to their roots with this latest offering.
Full of energy and vital simplicity, Kicker is the sound of a band having fun and recapturing their youth, acknowledging their past without shame and running with it. They're not trying to be "a mature band" or worrying about people judging them for being a bunch of emos in their thirties and forties – they're just being The Get Up Kids, and that's what they do best, even if they aren't kids anymore.
Compared to the softer indie tones of previous full length There Are Rules (2011) which sounded weak and directionless at times, this 13-minute long EP shines with every hook and riff; the band obviously made a conscious decision to get back to basics. This is straight forward raw punk rock at its best.
Opening up with the fuzzy guitars and jumpy chorus of infectious "Maybe," it's a confident start, and the other three tunes don't disappoint either. "I'm Sorry" is bouncy, catchy and almost anthemic but underlined with a reflective, introspective sadness. "Better This Way" has that traditional emo vibe to the guitar sequences and production – stick it next to your favourite Jawbreaker record, and it'll sound just fine. "I guess some things are better this way," Matt Pryor sings. Maybe he's right.
Closing track "My Own Reflection" is moody and dark, building up slowly and dramatically with a neat little keyboard riff underneath it. It's got soul and attitude, and Pryor's voice is still strong and confident.
Thankfully, this won't be the last we hear of The Get Up Kids for another seven years – they're due to release a full length in 2019 which they're already working on, and if it's anything along the same vibe as Kicker, then it's probably going to be the best Get Up Kids record in 20 years.