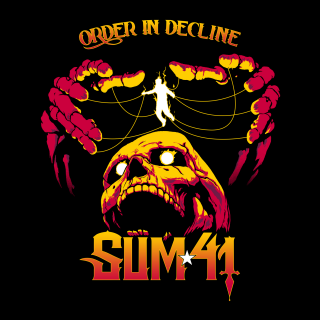 In the wake of the 2016 presidential election, there was speculation that punk was prime for a comeback. In theory, it's in the most dire of political landscapes that political music hits its stride. That's what happened during the Vietnam war with 60s folk; that's what happened in the collapse of the British economy in the 70s; it's what happened with hardcore during Reagan's reign in the 1980s.
Perhaps it was the last bit that gave people hope that despite what we'd become entrenched in, music culture would bite back hard. And in a way, it did….a little more gently, perhaps. And as for punk rock – well, the mainstream face of it did little more, if less, than it did in the Bush administration. It turned away from the political discourse – or at the very least, tried being a little more vague about it.
In 2004, Green Day put up their middle finger quite loudly with American Idiot, the only major rock band to take on Iraq and George Jr. bluntly. Green Day left a massive cultural chasm behind: Jesus of Suburbia giveth and taketh away because there hasn't seemed to have been a defining political rock record since.
This is the part where I put the obligatory "Until now," of course. Although I'm not sure the burden of asking for a "defining political manifesto" is fair to throw at it, Order in Decline still feels distinctive. To peg a record as culturally defining means it had a wide impact, usually, but even if Sum 41 had dropped Order in Decline into a great swirling void, it still packs enough cultural relevance. Long after rock packed its bags and left hit radio, Sum 41 remind us of the good parts of the heyday they came up in, alongside some contemporary issues. In 2019, that may not make the lasting mark it could've in 2004. Perhaps comparing an album now to something like Idiot then is unproductive, but it's still worth arguing that Sum 41's latest effort takes a stab at contemporary culture in a similar way. And in a catchy one, at that.
Opening track "Turning Away" is a practice in both restraint and fanfare: it builds at a modest pace, but by the bridge, we're treated to a slamming metal-pop guitar solo. In the first song, Sum 41 exhibit multiple hallmarks of their discography: a slower melodic verse, a bombastic chorus, and pop-punk theatrics that don't try to be anything they're not. Over the course of the album, they lean into that nostalgia well: had Order been released a decade ago, it would've made sense – but at the same time, it's fresh enough to hold its own now. It's a smart choice. As a result, the evolution they show here is more subtle. It's the Sum 41 we all know and love, now a little heavier and more willing to sprinkle new sonic elements in.
That's another thing that makes the record stand out: the sonic arc of Sum 41 seems to have gone in the opposite direction of their peers. Pegged as "their heaviest album yet," Order in Decline packs a new fury. "Out For Blood" is chock full of it, energetic and lightning fast. "The New Sensation" slows things down for a bit, but it's when Sum 41 is fast and delirious that they truly shine. Unless we're talking "Never There" – the album's leading ballad and a tasteful trip back to the era of "Wake Me Up When September Ends" and "I Don't Love You."
Back to the elephant in the room for a bit, though. Order in Decline is, after all, a spiritual successor to Chuck of sorts. Darker, heavier, and – key words – politically charged. It lives up to that role, at least. "45 (Matter of Time)" is the flagship middle finger to Trump here, and it's almost cathartic in its efficiency. A solid pop punk rally cry against the egoism of the current administration, it's easily one of the best on the record. Deryck Whibley explores this a little deeper with "The People Vs…," admitting that "history repeats itself/it's almost insignificant….still it's hard to try and disregard." In these moments, the record comes close to touching on not just Trump but the entire broken system Trump-like figures thrive in. Still, as a character profile on a particular corrupt individual, Whibley's lyrics hit their mark.
"Catching Fire" is an abrupt change of pace, however, as it deals with a different social issue: mental health. It's less of a song offering advice or making an argument as it is a display of emotional disfigurement. Whibley conveys confusion, guilt, anger, regret, and mourning in the four-minute ballad, ending the album on a somber note. It may feel a little out of left field, but he's writing about contemporary problems. And here, he gets personal about how it's affected not just him but also the network of people that surround an individual. If it's flawed, it's out of rawness, not inaccuracy.
We can't predict what albums like Order in Decline will look like in a couple of decades. Hindsight, 20/20, etcetera; we are in the midst of the political dysfunction it describes right now. I think, at the very least, it will serve as a time capsule of our collective emotions. Whatever it becomes, what is undeniable is the tastiness of Sum 41's signature metal/pop-punk hybridization, presented here at some of its strongest and most efficient. Order is definitely worth a listen, if for nothing else but to consult a familiar friend.