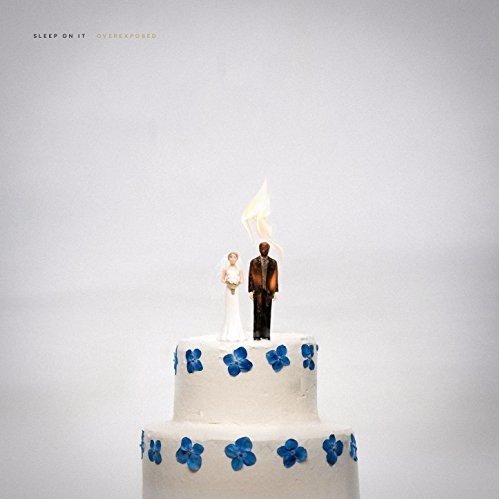 When I was very young, I visited Chicago with my family. The buildings were so tall that I almost fell over trying to see the tops of them. It was such a majestic city to me as a child. Ten years later, the Chicago band who ignited my love for pop-punk released their second album – Fall Out Boy's From Under The Cork Tree. Ever since that point, I felt a special place in my heart for pop-punk music and the city of Chicago.
This past November, my majestic feelings of nostalgia and excitement came full circle. Sleep On It released a masterpiece in Overexposed. Dynamic drums beats and playful melodies surround vocalist Zech Pluister's grand spectrum of emotions and talents.
My first run though Overexposed kicked off with an eruption in "A New Way Home." A happy, upbeat melody imbues lyrics of hope. The album continues with "Window" and "Distant," following suit with the introductory track.
The fourth track, "Hope," looks to the loss of a relationship. With lyrics such as, "Blinded by love, and I've been lost for so long" and "You say you want to turn a new leaf, but you poison every tree around me," Zech illustrates the story of a relationship that was once prominent in his life but now just a fleeting memory. Immediately following "Hope" is "Always Crashing The Same Car" – invoking a sense of frustration and anger at being lost in a place which was once recognized as home.
Truthfully, the tail end of the album did not excite me the same way the first five tracks did. However, eighth track of this record is nothing short of spectacular! "Fireworks" shares lyrics of jubilee. My 14-year-old self relates to this track in a special way because it reminds me of the first girl I ever had a crush on in Junior High. As the track nears the final minute of play, a familiar voice, Derek DiScanio from State Champs, rises through my headphones. After watching the music video for this track, I can tell you the boys in Sleep On It create a cinematic experience filled with tight emotion when Derek emerges from the crowd.
Looking at Overexposed as a whole, I would say this album is a home run! It features exciting, fast-paced melodies and relatable lyrics. Sleep On It have kicked off something exciting in the alternative scene, and I regret missing them the last time they came through my city. Cheers to what's next, gentlemen!