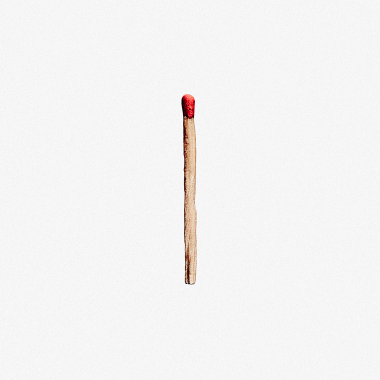 After a 10-year wait, German industrial metal icons Rammstein have released their seventh album Untitled. If you know who Rammstein are, then you know how crazy they can be, but that's what we love about them. After a wait that felt like a lifetime for their fans, they have blessed us with an 11-track album.
Rammstein's albums are always mental and filled with catchy instrumentals and aggressive singing. This album is certainly a come back with a bang. Untitled was top secret for a while, and fans did not get any answers as to what the album was going to be about – no interviews, no explanations, nothing – until a mysterious video dropped for the song "Deutschland" which left fans eager to know what was going on. After the music video, the seventh chapter began, and the album was then released.
A 10-minute video that is perfectly balanced, it delivers the triumphant darkness and insane visuals that Rammstein always employ. ''Deutschland'' is a song that pulls you in with its strong chorus, uplifting beat, and of course the chilling voice of Till Lindemann. Continuing to have the recognisable mechanical riffs and powerful drum solos that Rammstein are known for, the first single proves that the album will give you a shiver down your spine in a good way.
The videos for "Deutschland" and "Radio" have received an incredible amount of views, exceeding 87 million combined, showing that fan have been chomping at the bit for new Rammstein.
Untitled is Rammstein's first studio album since 2009's Liebe Ist Für Alle Da. The band never fail to impress with how well they put together such brilliant music. Even after using a translator to figure out the words, it's still unclear as to what exactly is being sung about, but this is what truly makes the album come to life; it creates a feeling of suspense and gives you goosebumps, amplifying the beauty of the album.
When it comes to Rammstein, you get what you're given – you either love it or you hate it. But if you want to listen to their new album, you must blast "Ausländer" through a decent pair of headphones. You will not regret it. A song that filled with an addictive techno beat, suspenseful bang of the drums, and an electrifying guitar solo, this is what Rammstein is all about. Lindemann comes in with his raucous vocals and completely tops of the whole song.
"Zeig Dich" and "Tattoo" share the same sound, whereas "Puppe, "Weit Weg," and "Diamant" feature a more laid-back sound, a lot more relaxed than the rest but still pleasant to listen to. While some songs are better than others, the whole album excels in creativity; there is so much variety.
In all honesty, Rammstein could release anything after 10 years, and it would sell – or even make just enough noise for them to exceed in the spotlight. There's just something about them that gets you hooked. Untitled is an album that was well thought out and one that stands out from the crowd, filled with so much talent and potential. When Rammstein deliver, they always give their best. Even if we did have to wait a decade, it was worth it for sure.
Songs to Spin: "Ausländer," "Zeig Dich," "Diamant," "Tattoo," and "Deutschland"