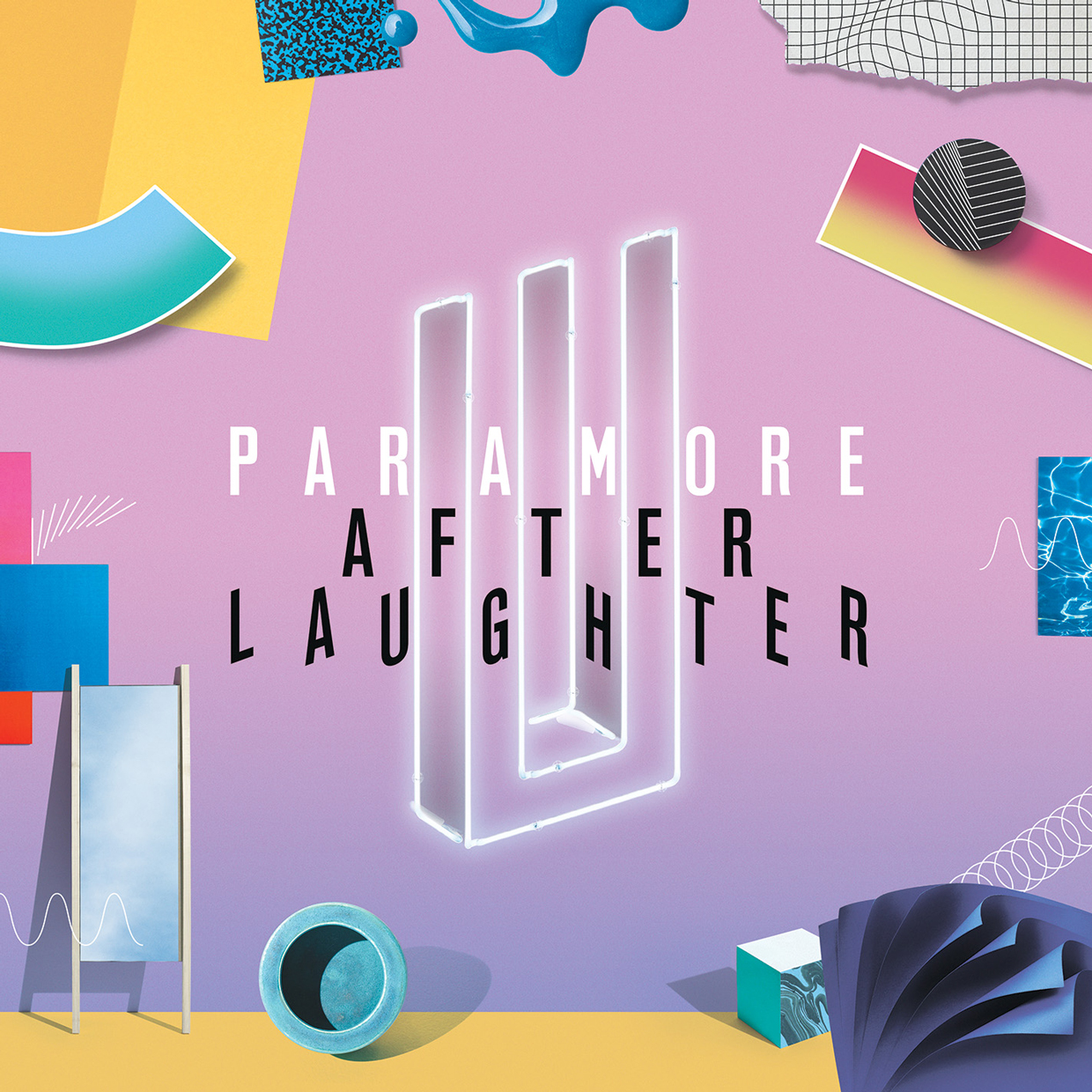 The funky beats and candy colors across Paramore's fifth LP, After Laughter, might feel like unfamiliar territory for emo kids who remember finding their inner headbanger with the Riot! hit "Misery Business," but this isn't the band's first time experimenting with a new sound. Paramore has always tested the pop-punk boundaries with each album release, but they never stray so far as to lose sight of their base. After Laughter explores new wave and 80's music influences, but the band maintains their uncanny ability to write widely-relatable lyrics inspired by their personal struggles.
"Hard Times" and "Told You So," the two singles released ahead of the album, make the band's new sound undeniable with synths abound and guitar riffs perfect for drumming into a steering wheel, as odd as that might seem. Powerhouse lead vocalist Hayley Williams belts out lyrics that belie the bright, danceable tracks. "All that I want / Is to wake up fine" is the first confession offered up in "Hard Times" but simply wanting it doesn't make it so. Williams doesn't dwell on that disappointment long, unapologetic in the next track, "Rose-Colored Boy," as she admits, "I've been through a lot / Really all I've got is just to stay pissed off."
Following the opening tracks, much of this album highlights the softer range of Williams' voice, as seen in "Forgiveness," "Fake Happy," and "26." It's almost playful how Williams' vocals weave in and out of tracks peppered with the ebb and flow of music from guitarist Taylor York and drummer Zac Farro. Listen for how the countermelody in "Pool" echoes Williams as she sings.
Paramore's highly publicized personnel changes are no secret, and many of the tracks on this album appear to grapple with the emotions associated with the drama. "Grudges" is actually about letting go of them and inspired by drummer and founding member Zac Farro's return to the band. "Caught in the Middle" and "Idle Worship" explore Williams' conflicted views about how she's perceived. And perhaps the most deliberate yet confusing track is "No Friend," which doesn't include Williams at all and instead features vocals from Aaron Weiss of mewithoutYou. Weiss' voice is mixed so low it often gets lost amidst repeating arpeggios and percussion, but that effectively makes the lyrics—a collection of metaphors that function as an open letter detailing the band's interpersonal history—available only to those who care to hear it.
The album's closer, "Tell Me How," is a ballad that expresses a world-weary anxiety about moving forward. "Tell me how to feel about you now / Oh, let me know / Do I suffocate or let go?" Like many difficult questions, Williams can't find an answer, so she finishes on her own terms: "You don't have to tell me / If you ever think of me," she croons. "You don't have to tell me / I can still believe." It's a somewhat uneasy ending, but that's precisely what this album is about. After the laughter dies down, once the crowds go home and the hair dye washes out, what's left? Kind of a bummer, but hey—emo kids, where y'all at?
After Laughter is easily Paramore's most daring album. Along with a fresh pop-funk vibe, they bare all through candid lyrics that continue to strike a chord with new and veteran listeners alike.