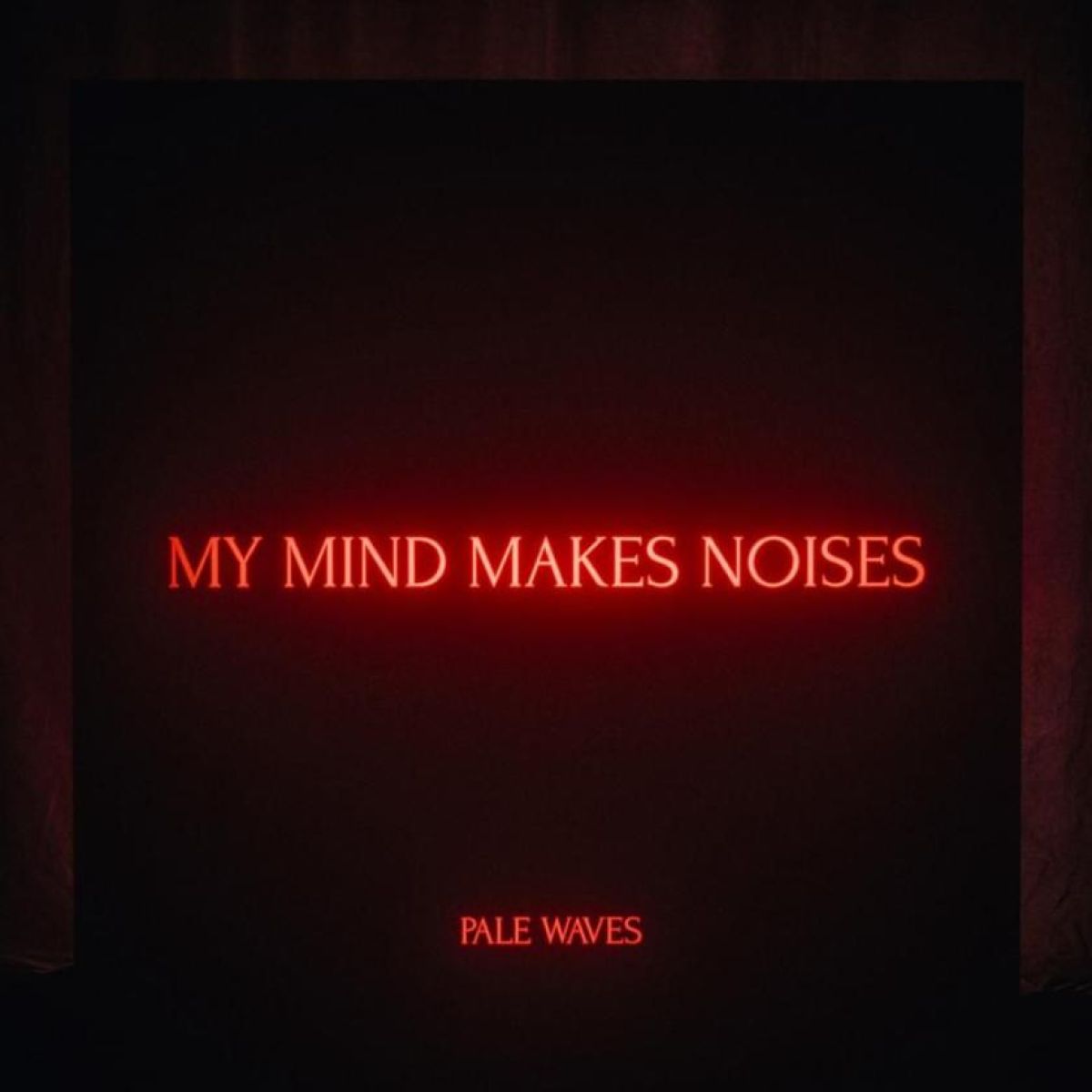 There's an increasing trend in popular music these days of creating tunes with moods reminiscent of earlier time periods – one particular period being the synth-pop and art rock movement of the 1980's. It's curious to see its sounds gain such resurgence in 2018, but it's not hard to see why it's such an attractive choice. The music from that era is lush, romantic and at times truly majestic-feeling in its sonic aspirations.
Indie-pop group Pale Waves, with their debut studio album My Mind Makes Noises, draw upon their retro influences while creating a luminous and vibrant sound all their own. The album benefits from glossy production filled with tight hooks, energetic guitars, and equal levels of atmosphere and elegance. Lead vocalist Heather Baron Gracie utilizes her understated yet passionate vocals effectively to display a wide range of emotions and moods as the listener is treated to a diverse and organic soundscape.
On opening track "Eighteen," the sonic elements that drive the group click in place; the mixture of modern alternative with high-energy 80's pop soars and pulses as the band turns out focused performances. Musically, the album dips into various styles such as ambient, trip-hop, indie and rock – a well-rounded and exciting listening experience with a pure sense of joy running through it. The band's sense of ambition can be truly infectious. They make good on their grandiose goals with numbers such as "Came In Close" with bristling synths and some kinetic guitar work and "Loveless Girl," an example of them experimenting with vintage pop elements and modern pop flourishes.
From a songwriting perspective, Pale Waves create songs with a cinematic feel and explore topics of emotional resonance such as heartbreak, communication, and relationships. The strongest indication of their musical and songwriting scale might be highlight "Television Romance" which uses its hypnotic hook to explore some of the album's more complex lyrics about modern relationships accompanied by some truly unique and atmospheric production. Another aspect of what makes these songs so fascinating is the variety of instrumentation and sounds throughout and how cohesive they all manage to be.
Thanks to its level of production, My Mind Makes Noises ends up being a well-crafted and satisfying piece of modern pop. The songwriting and musical choices aid to further showcase the band's unity and knack for stylish and emotional music. It may not be the 80's anymore, but if new acts can update the decade's sounds with as much skill and passion as Pale Waves, the era may never truly fade away.
Songs to Spin: "There's a Honey," "Television Romance," "Loveless Girl," "Came In Close"