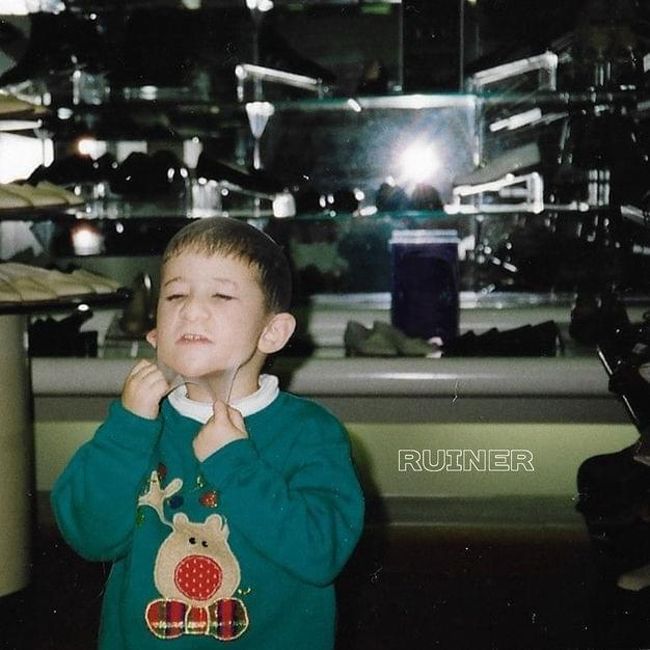 The intriguing and mysterious nothing,nowhere. continues to impress on his second full-length album ruiner. Hiding his face in photographs and wearing his trademark hoodie in dark, shadow dominated stage shows, the rising star of so-called "emo rap'" has already racked up tours with the likes of Good Charlotte and La Dispute, making a solid and respected name for himself in the alternative and rock scenes.
The pseudonym of Vermont's Joe Mulherin, nothing,nowhere. certainly divides opinions amongst fans and press alike, as does the relatively new genre of emo rap, but having been adopted by Pete Wentz's label DCD2, then picked up for this latest release by emo stalwarts Fueled By Ramen, he has the backing of the greats and continued to develop his sound on ruiner.
The album works perfectly as a natural sequel to Reaper. The sound and style are completely recognisable and thematically, he's dealing with a lot of the same issues as on Reaper but with slightly less darkness. "hammer" acknowledges and explores his past – from childhood "sitting alone" to when no one would come to his shows. It then transcends into a repeated humorous and self-aware chorus, "play the guitar like a young Santana, reppin' VT like my name's Bernie Sanders." It's tongue in cheek and fun – a welcome change from the otherwise depressing themes seen on a lot of his tracks.
He's "just a backwards boy," he tells us on "reminiscer" – "I can never be someone else's remedy," inviting the listener to find their own answers and encouraging them to fight through the hard times, not relying on anyone else to fix their issues. It's a dreamy, slow song, coming in straight after the spoken word intro "outsider," the latter of which uses clips which sound like they could have come from an old public service announcement. The album then builds and really kicks in once it gets to third track "better," which has a more cheerful vibe, with enthusiastic and impressive rapping.
Of course, nothing,nowhere. continues to stand for the outcasts and outsiders, the socially awkward and the emotionally complex, and title track "ruiner: is the best example of this. Showing off his vocal ability to both sing and rap interchangeably, the song is a musical journey through depression and emptiness, the dark hollow vibe of the sounds, beats and samples perfectly echoing the emotions expressed in the lyrics: "when you can't get out of bed, can't even check your phone, can't even lift your head, like your bones are made of stone, when everyone you know is asking why you're feeling low, but you can't tell 'em why, 'cause you don't even know…"
Closing song "waster" is another highlight of the eleven track collectio, and features some beautiful arpeggioed guitar chords, very few words, and heartwrenching screams that remind listeners why the rapper transcends boundaries and genres into the alternative world.
While Mulherin's two albums stand very well side by side, ruiner is a step up; it's the sound of an artist finding their stride with more confidence, feeling more comfortable with who they are and in constant development of their sound, with so much more left to give. nothing,nowhere.'s career will be an interesting one to follow.