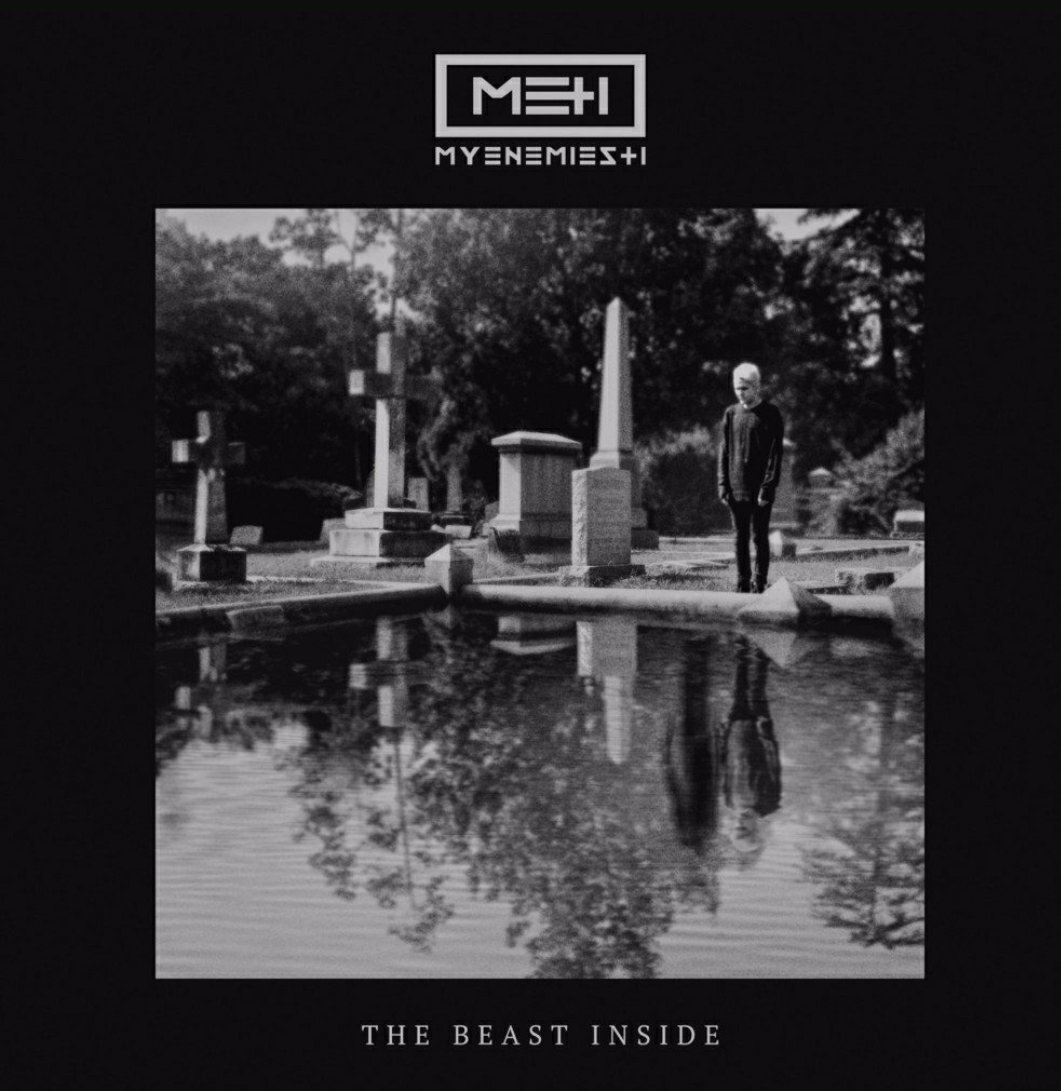 After forming in Richmond, VA in 2013, My Enemies & I have finally unveiled their debut full-length album, The Beast Inside. Released by Fearless Records, the album keeps the same dark undertones of previous singles that fans have come to love. Produced by Johnny K (Sevendust, Finger Eleven, Trapt), this album takes me back to my high school days, locked in my room breaking stuff to Taproot and Deftones. Vocalist Jeff Hill, lead guitarist Zach Jones, rhythm guitarist Brandon Sellitti, drummer Ryan Ganster, and bassist Cameron Perry drive home a familiar nu-metal compilation. Simple, meaningful lyrics are powerfully spit out by Hill with an immense amount of feeling. You can't help but clench a fist and stomp along with the catchy electronic sound seasoned with thrashing guitars and smooth heavy beats.
A favorite track, "Save Your Breath," can be seen as a hit on the hypocrisy of religion. "I'm the reflection in the mirror you've grown to hate." Hill is essentially saying, "You are just like us with all of your sins and misery, but you hide it and pretend that you are so Christ-like." A related song, "The Game and Stripe," also mentions the programming of religion and the stress of judgment in the church. My Enemies & I hold nothing back when discussing controversial, timely topics.
"Lobotomy," a slower, more politically charged track, illustrates the fight to think for yourself. "While you help create the all-American hate, I'm not a puppet on a string. I'm not a candidate for this lobotomy." A protest of its own, "Lobotomy" refuses to fall under to the influence of hate in the Trump era.
"Black Sheep" and title-track "The Beast Inside" explore deep and heavy topics like the overwhelming feeling of crushing depression. Hill signals listeners who feel like they have a monster trapped inside them, set to destroy. "Nothing can satisfy the appetite of the beast inside. Nothing's going to save your life. You can't run this time."
A gripping album all around, The Beast Inside covers relatable feelings highlighted by a strongly blended electronic and metal sound. I've had it on repeat since its release and can't wait for the guys to announce tour plans for 2018!