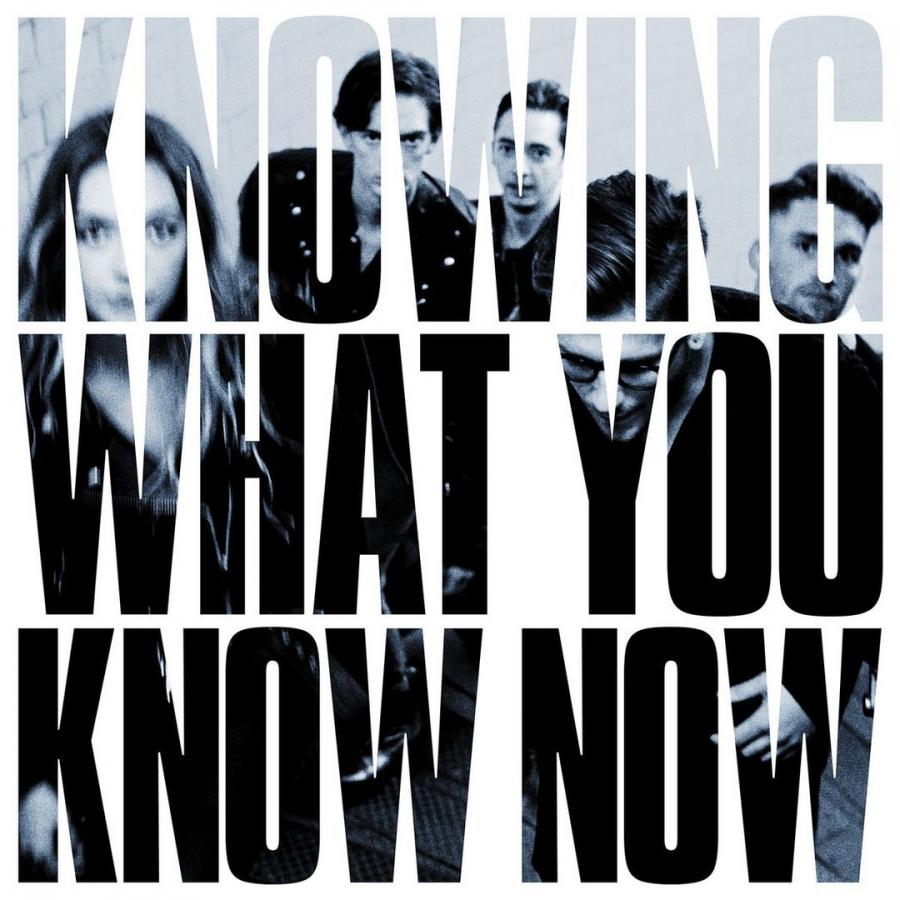 It's hard to believe this is only Marmozets' second full length album. They're the type of band who've settled quickly into the hearts of alternate music fans and the level of development shown on their latest output, Knowing What You Know Now, is the kind one might expect from a band's fourth or fifth album.
The album kicks off with the bouncy and infectious "Play." Upbeat and infused with synth pop melodies, "Play" certainly sets the record off with a bang. It's also indicative of the kind of vibe and style found in the rest of the tracks, indicating to the listener that this is a very different ride from their previous debut album. The Weird And The Wonderful was definitely heavier and more punk and hardcore influenced. Here, we see Marmozets embrace pop with great effect. "Start Again," for example, is the kind of song you could play to your parents without freaking them out about the type of music you listen to – and that's not a bad thing. Marmozets are slowly proving themselves to be a band that can be enjoyed by anyone.
Those who enjoyed their heavier output will find hints of it in "New Religion," "Suffocation" and "Habits," and fans of their old stuff will be pleased to hear Becca Macintyre still screams a little, too ("Meant To Be," "Lost In Translation"), albeit a lot less than on the last album. Now though, she's starting to explore her wide vocal skills and talents in various ways, showing off her impressive high notes in "Major System Error" and "New Religion." Her ability to sing in different voices and styles is heard in "Insomnia" and "Run With The Rhythm."
"Like A Battery" has a real old school nineties vibe that makes you want to nod your head incessantly. There are certainly plenty of catchy chorus hooks that get stuck in your head for a few days after – see "Meant To Be" and "Major System Error." However, the most interesting elements of Knowing What You Know Now are the slower songs, the haunting ballads – "Insomnia," "Me and You" and "Run With The Rhythm," the latter of which builds up and kicks into an epic stadium rocker for the finale of the album. It's great to see the band experimenting and pushing the boundaries like this, not just sticking to the same style and doing what everyone expects them to do.
At 12 songs and 45 minutes, the album is the perfect pop length and jumps along happily from one track to the next without dragging. The slower, quieter songs are perfectly placed to create peaks and troughs in the music and lead the listener on an auditory pleasing journey.
"I don't dance cause I want to, I dance cause I need to," sings Becca on "Play," and that just about sums it up. Knowing What You Know Now is the type of album you won't be able to help bopping along to; toe-tapping, pogoing, pop-punk alt-rock greatness eases Marmozets' transition into the mainstream. Yes, it's different from their last output and not everyone is going to be on board with that, but it seems like a natural progression of their maturity and songwriting ability. It's a move that's going to catapult them into the consciousness of your average record buyer, making more people aware of who they are and what they're trying to say.