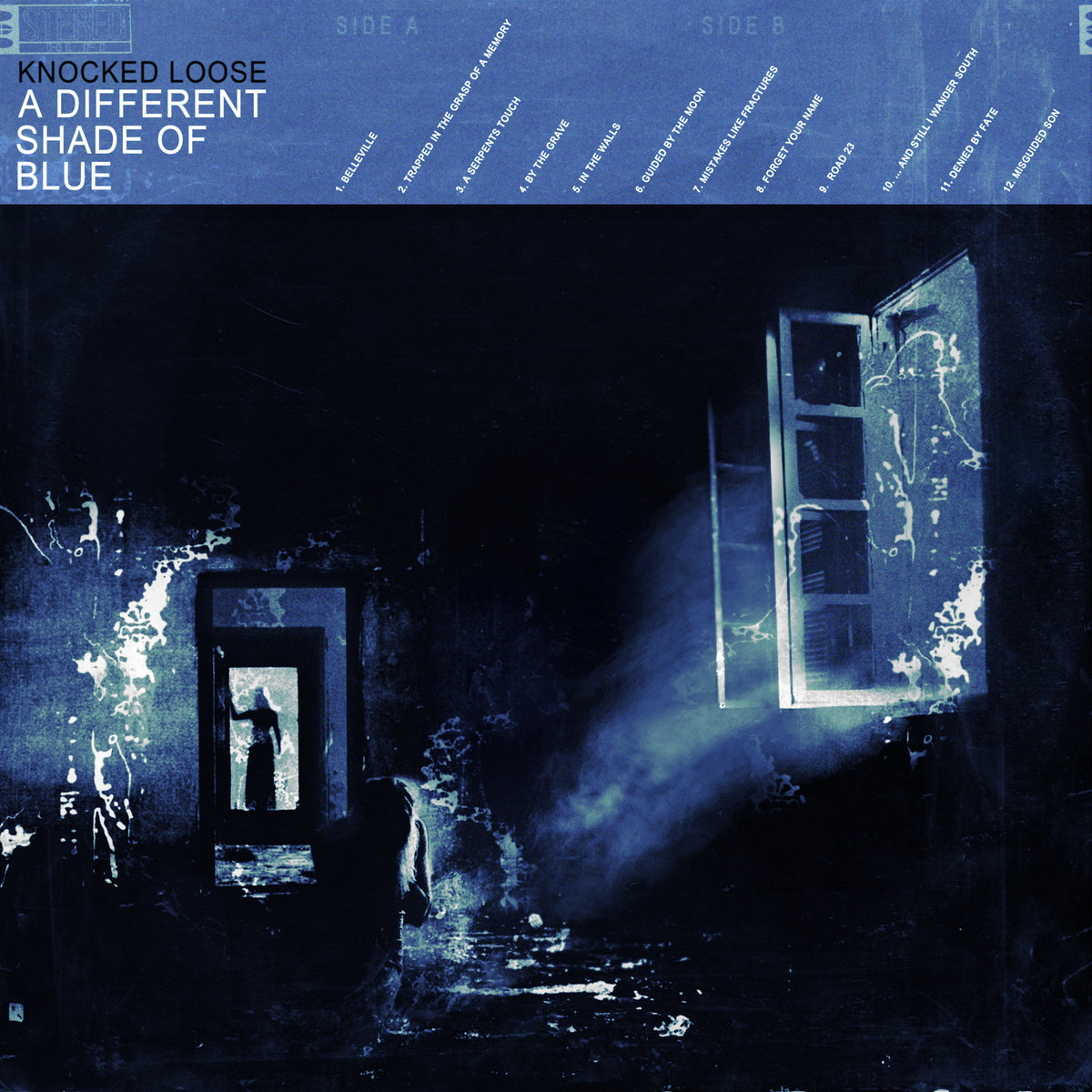 Knocked Loose is a pit band.
Since their 2013 formation, the Oldham County, Kentucky hardcore punk band has become well-known for their rambunctious, moshing-laden live shows. And that's just the way they want it: "When we're writing, we're literally going, 'Would we mosh to this?'" guitarist Isaac Hale told Bandcamp. "It's so much fun to write that way, because when it pays off, it really pays off. When you get to the live experience, you get to see what you envisioned play out in real life. And that's what it's all about."
To that end, the band's latest album A Different Shade of Blue is heavy metal with an emphasis on "heavy." Throughout its 12-song, 38-minute runtime, the album never lets up or slows down for a second. There's not a clean vocal or melody in sight; there's just wall-to-wall screaming, thrashing, and rage. It's a bold choice, and it's one that works very well. A Different Shade of Blue is a dark, intense, and thrilling listen, full of headbang-worthy rhythms and forceful songwriting.
One of Knocked Loose's greatest strengths is their powerful instrumentation, a prowess that's on full display in the countless killer breakdowns scattered throughout the album. Highlights include the wailing, distorted bridge on "Trapped in the Grasp of a Memory," the pulse-pounding opening measures of "Forget Your Nam,e" and the shrieking riffs of "In The Walls." The band's signature style is fast, ferocious, and relentless, and they make every note feel urgent and irrepressible. I think every song on the album will sound fantastic live.
Singles "Mistakes Like Fractures" and "…And Still I Wander South" are also serious standouts. "Mistakes Like Fractures" is the album's catchiest tune, featuring a top-notch vocal performance from lead singer Bryan Garris and a staccato refrain that's sure to make a crowd-pleasing scream-along moment. And on "…And Still I Wander South," the band adds a few slowed-down riffs to a landscape of bloodcurdling screams, giving the song a compelling depth and ominous atmosphere.
And though the focus is mostly on vicious, pit-ready rhythms, the album doesn't lack for thematic content. There's a narrative quality throughout a number of the songs, with recurring images of graveyards, grim reapers, and skeletons that make it clear the album is grappling with issues of death and grief. "Guided By The Moon" is especially powerful; treating Death as a personified, shadowy stalker figure, it's a commanding take on the all-consuming nature of grief. And on "In The Walls," the band incorporates a bit of fictional storytelling. Pairing violent lyrics with a spoken-word sample describing a murder scene, the song reads like a portrait of a possessive killer. It's intriguing and smart, and I'd love to see the band continue to experiment with creating characters in the future.
Knocked Loose has often been referred to as one of "the next big things" in the hardcore genre, and based on A Different Shade of Blue, it's easy to see why. While the album doesn't reinvent the wheel, it's an impressively well-written and well-performed work that metal fans are sure to find exciting and engaging. Whether you listen in the pit or in your bedroom, you'll be moshing all night long.