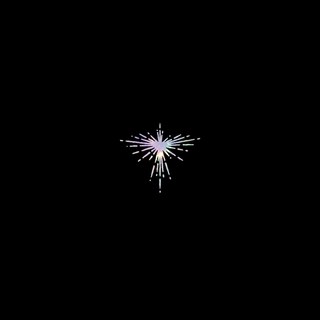 Partnerships in music can often lead to exciting and unpredictable results. When done right, collaborations between artists can create bodies of work that are imaginative, ambitious, and altogether exhilarating. One such fruitful partnership is that between Danger Mouse and Karen O who on their latest release Lux Prima join their sensibilities together to form an adventurous, moody, and genre-crossing experience. Much of Lux Prima feels grand and cinematic in scope, showcasing Karen O's versatility and range and Danger Mouse's channeling of both retro and modern influences. The end result is quite fascinating and at its best sustains the excitement and promise of this unique collaboration.
What's so striking about Lux Prima's sound is how avant-garde and experimental it is. The opener and title track is a large scale orchestral piece clocking in at nine minutes that rests upon a dreamy yet soulful vocal performance. The album's production dips into various genres ranging from jazz, funk, rock, and soul. It's purely thrilling to hear O let loose and fully embody her surroundings on stand-out numbers such as "Woman" which combines hard-edged fuzz rock and Motown as O struts out a truly ferocious and commanding performance. Other highlights like "Turn The Light" are more intimate and smaller-scale but still represent O and Danger Mouse's ability to create singular musical suites out of sparse elements. It helps that Danger Mouse as a producer builds his songs around O's voice, and together, the two of them adopt a playful and subversive approach toward song structure, tone, and genre.
The album's best results occur when both artists lean fully into their experimentations and allow themselves to get lost. There's a freeing sense of wonder on songs such as  "Reveries" where both artists delve head-first into unknown territory and immerse themselves completely. The influences incorporated here speak to the vastness of Danger Mouse and Karen O's artistry with elements of spaghetti westerns, film noir, surf rock, and retro soul weaving themselves together into one singular piece.
When these influences are on display, Lux Prima creates a hypnotic and captivating universe all its own, serving as an artistic playground for both artists to explore. While the results are often consistent, if there's one drawback to Lux Prima, it's that at times it leans too heavily on its influences and some songs don't fully come alive the way they could.
Selections such as "Drown" and "Redeemer" offer many fascinating musical elements but somehow don't fully capitalize on their promise and at times, the production can veer towards feeling reverb-heavy and overly affected. However, despite this, much of Lux Prima does manage to hold together thanks to the commitment of Karen O and Danger Mouse's shared vision.  What truly allows this record to remain engaging and dynamic is the level of chemistry the pair exhibit. O's sultry, raw, and robust vocal style adapts seamlessly to Danger Mouse's mood-drenched and ambient touch. The two also build off of each other with fluidity as O adopts an understated tone on the slower sections and fully opens herself up on the grander and heavier ones. Likewise, Danger Mouse adds constant layers to his sounds, giving O rich opportunities to interpret the songs and make them her own.
Overall, Lux Prima serves as a satisfying and accomplished showcase for Karen O and Danger Mouse's eclectic talents. As a musical experience, the two create their own world and allow listeners to get lost in it while broadening their respective styles. When it comes to collaborations between two highly established artists, it'd be easy to create a project that coasts along and plays to each artist's strengths. With Lux Prima, Karen O and Danger Mouse prove that the unknown is a far more exciting place to visit. Upon experiencing this record firsthand, it's hard to argue with the results.
Songs to Spin: "Women," "Lux Prima," "Leopard's Tongue," "Turn The Light," "Reveries"