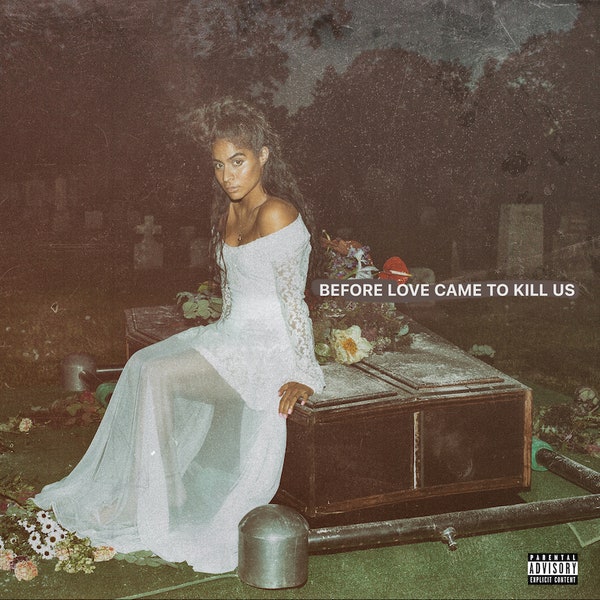 The potential of young talent is one of the most exciting and riskiest prospects in the music industry. On one hand, many rising stars start off their careers with tremendous promise, only to succumb to novelty while others managed to exceed expectations far beyond imagination. Rising R&B artist Jessie Reyez has been on the cusp of stardom for quite some time now. From appearing on songs with Eminem and Partynextdoor and earning nominations from MTV for her single and video "Gatekeeper," it appears that Reyez's upward trajectory has been growing steadily.
With the release of her full-length debut album Before Love Came To Kill Us, Reyez fully announces herself as a fiery, passionate, and uncompromising talent. Musically, Before Love Came To Kill Us displays a sonic range and equally bold subject matter as Reyez explores themes of lost love, obsession, desire, and self-worth – all with a swagger and intensity that's utterly electrifying to hear unfold. The experience of the album is one of examining a magnetic new talent delving deep into her soul and taking us along the ride with her in a raw yet artful fashion.
Right from the opening track "Do You Love Her," Reyez lays everything out on the table in a soulful yet commanding vocal performance, exploring feelings of unrequited love with gusto to spare. The approach to subject matter here is what truly makes Before Love Came To Kill Us compelling, and Reyez's personal and organic songwriting is best displayed on tracks such as "Ankles and "I Do." Both tracks are notable for the raw yet intimate attitude Reyes conveys, and her songwriting reveals layers of unexpected depth and tenderness that are refreshing and resonant.
https://www.youtube.com/watch?v=hFj84rcpp3U
Musically, the production delves into elements of hip-hop and R&B but also incorporates elements of Latin music, alternative, soul, and rock – credit to Reyez for utilizing these influences in a dynamic fashion. The true sonic scope of the record becomes evident on stand-out numbers "La Memoria," a sensual and soulful Spanish number, and "Imported," a sly and swaggering duet with rapper 6lack featuring the two artists trading verses with wit and ease, resulting in one of the album's most playful moments.
What could be considered as the true strength of Before Love Came To Kill Us is how regardless of her musical setting, Ms. Reyez manages to adapt to each to them with style, flair, and plenty of humanity, too. Perhaps the best moments on record are those where she truly bares her soul, such as on tracks "Love in the Dark" and "I Do."  It's in these songs that Reyez commits to some of her more vulnerable and revealing performances and creates some of her most personal music thus far. What truly sets Jessie Reyez apart on these songs and record is her ability to craft music straight from the heart with the right amount of star power, attitude, and vitality to back it all up. This allows Before Love Came To Kill Us to stand as a powerful, personal, and passionate body of work that capitalizes on Reyez's promise in an exciting and well-rounded fashion.
When it comes to emerging talent, there are many factors to consider. One is whether their music genuinely connects and carries over with listeners in today's age. Thankfully, in the case of Jessie Reyez, she manages to create a singular statement with her debut full-length that showcases her raw and commanding talent more than effectively. While it's relatively early in her career, it's fascinating to see what Reyez has managed to accomplish thus far with this record. If there's one accomplishment her fans will no doubt remember, it's that she let us all know she was human right from jump. Now, that's when you know you're off to a good start.
Songs to Spin: "Do You Love Her,"  "Imported," "Love in the Dark," "I Do," "La Memoria"