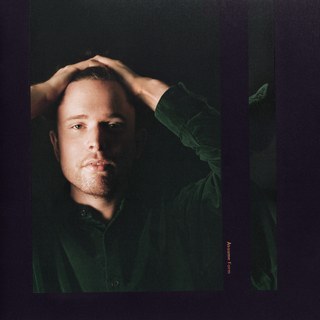 There are a handful of artists today that have their own distinct musical identity and distinguished body of work. English singer-songwriter James Blake, over the course of four albums, has established his own musical universe – one in which the confines of the singer-songwriter are upended, and genres are boundless, ranging from soulful balladry to electronica to even the textures of modern hip-hop. On his latest release Assume Form, Blake takes cues from modern soundscapes such as synth-pop, trip-hop, R&B and alternative to craft an immersive listening experience that also reflects a progression in terms of songwriting, craft, and style. The subject matter of Assume Form mostly concerns relationships, infatuations, and feelings. While these are topics familiar in Blake's body of work, the presentation here is musically diverse and more outward in terms of perspective. The finest moments of Assume Form come when Blake expresses his emotions purely over production that is straightforward yet full of tone and texture.
This approach can be seen at its most rewarding on stand-out "Can't Believe The Way We Flow" which combines modern electronic flourishes with old-fashioned crooning to create a track that's hypnotic yet full of serene beauty with a vocal performance from Blake that's unguarded and intimate. Other selections like the title track build upon Blake's trademark sound of modern alternative mixed with elements of ambient music to set a captivating mood with purposeful and fascinating juxtapositions that draw the listener in. What's striking about this release is how Blake adapts to his musical backdrops; he's even at home on the shuffling boom-bap of Metro Booming and Travis Scott-assisted "Mile High." His embrace of exotic sounds leads to some surprising yet welcome collaborations such as "Tell Them" featuring vocalist Moses Sumney, a track which contrasts its brooding trip-hop tones against two vulnerable and haunting vocal performances from Blake and Sumney.  Elsewhere on number "Where's The Catch" featuring André 3000, Blake effortlessly turns in a slinky and seductive performance against a multi-layered verse from 3000, offering up another dynamic musical contrast that somehow manages to still resonate.
Despite the variety of musical ideas and styles present here, Assume Form's true power comes from some of its quieter moments. Tracks such as "Into The Red" and "Are You in Love?" are sparse musically but may just be some of the stronger moments lyrically and vocally. The two songs find Blake exploring emotions of longing and desire in a raw and transparent manner, and each track's simplicity allows for the songwriting to appear more defined. On the track "I'll Come Too," Blake embraces his new-found romanticism and pens a sweet and hypnotic number with an understated yet beguiling vocal performance as he ponders following a new-found love across various time-zones. The production throughout Assume Form manages to remain cohesive and does a mostly effective job of sustaining a singular mood.
If there were any drawbacks to this approach it would be that at times, the atmosphere of Blake's music can occasionally overpower him, and his presence can be felt a bit more deeply felt in certain sections of the album. While his genre-crossing is mostly successful, at times, some tracks would perhaps benefit from more focus, and some take longer than others to get going. However, despite this, Blake is overall in fine form on Assume Form and demonstrates an increased confidence and maturity in his presentation. While one could argue that Assume Form may not totally re-invent Blake's sound, it does see him honing his craft and expanding the confines of where his sound can reach. Credit also goes to the sequencing of the album, as each track seems to flow from one another well and contrast and complement one another effectively.
What ultimately allows for Assume Form to work on its own terms is Blake's commitment to his vision and his continued emphasis on creating fully-realized and organic bodies of work. While the year is early, and there's still much music to be released, Blake has certainly put out another intriguing and engaging album that's sure to fascinate and connect with listeners. Most importantly, Assume Form reminds us that James Blake is human just like us all. On closing track "Lullaby For My Insomniac," Blake strips everything away to create a moment that's ethereal, glowing, and achingly personal underneath it all. It's a reminder that no matter what form Blake's talent takes, it's one well worth watching.
Songs to Spin: "Can't Believe The Way We Flow,"  "I'll Come Too,"  "Are You in Love?," "Don't Miss This," "Lullaby For My Insomniac"