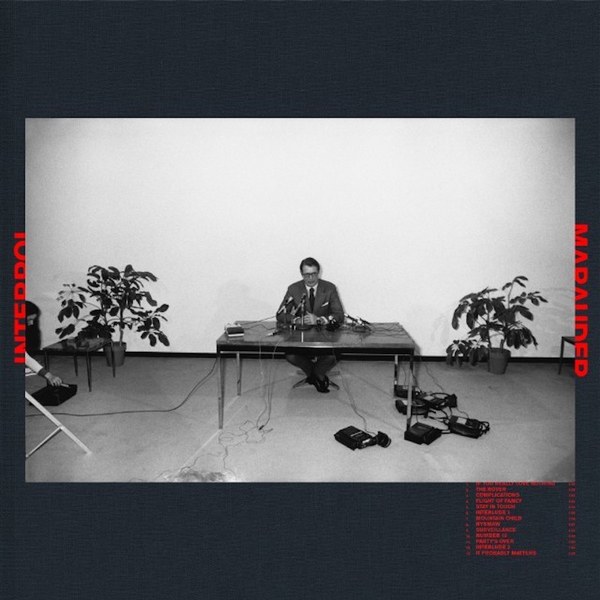 Six albums provide enough time and opportunity for a band to create its own signature sound and amass a sizable body of work. Ever since 2002 with Turn On The Bright Lights, Interpol have carved out a niche for themselves by embracing the post-punk revival of the early aughts, developing and expanding with each subsequent record. With their latest, Marauder, the band find themselves celebrating their roots and delivering an exhilarating release with vitality, flair, and full-on performances throughout. The album feels like an expansion of their previous sound and style yet much richer and textured in terms of production and arrangement. There's a distinct spontaneity and versatility to the 13 songs here, and each contains a level of bombastic energy and scope that's riveting and purely exciting to hear unfold.
Opener "If You Really Love Nothing" is full of robust intensity and tight instrumentation with equally vibrant guitar work, and single "Rover" showcases the band in fine form, drawing on their post-punk template while still maintaining accessibility. At certain segments of the album, Marauder offers up an exotic and eclectic musical landscape. Track "NYSMAW" is a swirling high energy selection with some of the most imaginative lyrics on the album and diverse sound effects. Following track "Surveillance" expands upon it with some truly unique guitar work and sonic layers. These two tracks highlight Interpol's attitude toward music – they're willing to play around with the structure and shape of their music often to imaginative and fascinating results.
With the variety of styles and sounds here, one could worry about Marauder veering into uneven or slap-dash territory, but thankfully, the selections are well-rounded and balanced. The album offers its fair share of visceral moments as well as lush and moody ones. Tracks such as "Stay In Touch" combine the more raw aspects of the band's sound with their elegant side, resulting in one of the more unpredictable highlights from the record.
The emphasis of pushing and exploring sound is truly present on song "Party's Over" which mixes together ambient music with elements of psychedelia and still contains some of the album's sharpest instrumentation and performance. All of this allows for Marauder to be an accomplished and dynamic listening experience as well as a cohesive one.
Many bands can have a time hard staying resonant deep into their careers. Judging by the results of Marauder, Interpol are still a band dedicated to exploring their ferocious and staggering sound with the same conviction of their previous years. The final result is an exciting and imaginative release that offers a strong representation of the band's longevity and urgency. Looks like their light is just as bright as ever. Carry on, boys.
Songs to Spin:  "If You Really Love nothing," "Rover," "Flight of Fancy," "Mountain Child"