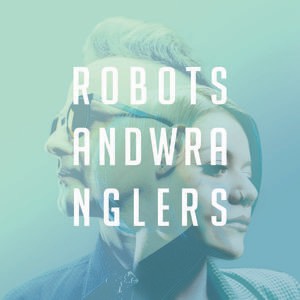 February 25, 2009. Hollywood, California. It was the second week of the semi-final rounds of the eighth season of American Idol. Sixteen-year-old Allison Iraheta stepped onstage, wearing a Madonna-esque black tutu dress, her hair the color of a red velvet cupcake. Iraheta had only gotten minimal screen time throughout the auditions and Hollywood rounds, so the audience didn't really know who she was at that point, a situation that is often a disadvantage during Idol's early phases.
But it didn't end up mattering at all. Iraheta ripped into a house-leveling rendition of "Alone" by Heart, and the song was strong enough to send her rocketing to the front of the pack. She was in the top three vote-getters that night, and both Paula Abdul and Simon Cowell called her performance the evening's best.
It's an origin story befitting a superhero, as was the rest of Iraheta's tenure on the show. A punky high schooler with a powerhouse alto, she delivered standout performance after standout performance and ultimately placed fourth, no small feat for the season's youngest contestant. She was a pint-sized spitfire of pluck and strength, so much so that Entertainment Weekly compared her to Wonder Girl.
Since 2012, Iraheta has been a member of the LA-based Halo Circus, a group that has seen some significant changes in the last few years. Formerly a four-piece punk band, Halo Circus now consists of just Iraheta and her keyboardist-bassist husband Matthew Hagar, and for their second album Robots and Wranglers, they have stepped away from their previous rock sound to dive into electronica. Given Iraheta's pseudo-superhero background, it's fitting that they've approached this technology-laden genre with some science fiction concepts on their mind; in addition to the "robots" in the title, Iraheta described the album to Billboard as "cinematic in scope and sound[ing] like it was recorded on a spaceship."
And indeed it is. On Robots and Wranglers, Halo Circus makes frequent use of vibrant synths and metallic sound effects, resulting in recordings that seem as though they've been beamed to Earth from a far-away satellite. A dynamic collection of neon-tinted techno, Robots and Wranglers is an electro-pop delight, sleek and buzzy and ready for blast-off.
With its sparkly keyboard riffs, deceptively shallow subject matter and ironic title punctuation, album opener "Oh Money!" quickly establishes both Robots and Wranglers' futuristic aesthetic and its mile-wide satirical streak. Many of the songs on the album lean into pop music conventions, and they do so with a tongue-in-cheek tone, hiding moody concepts behind their shiny veneers. On "Oh, Money!" this snarky attitude is used to tear down the glamour of wealth. The lyrics describe fame and fortune with the push-and-pull infatuation of a destructive relationship: "it tells your aching heart that you aren't frozen" Iraheta sings one second, before immediately leaving her name on a relationship death-warrant, "sadness signed A-L-L-I-S-O-N." Angsty in meaning but groovy in sound, "Oh, Money!" is a fabulous opener, providing glittery intrigue that draws the listener into the album's cosmic world.
Full of thudding percussion and churning bass riffs, "Contact" and "Got It Made" have a spooky, circus-funhouse vibe. "Contact" is the more somber of the two songs, with pleading lyrics and vocal runs that result in an ethereal, almost hymn-like quality. "Got It Made," meanwhile, bubbles with anger and noise, a mash-up of snarling lyrics and sound effects that range from screams and cries to windows breaking. Both songs are booming and electric, excellently demonstrating the band's skill at creating colorful techno atmospheres.
With the bombast of a Top 40 club anthem, lead single "Narcissist" is simultaneously pop-like and cutting. A character piece in which Iraheta takes on the role of a self-aggrandizing celebutante, the song is centered around an ironic cheerleader chant, its level of vitriol dialed somewhere between Marina and the Diamonds' "Primadonna" and the self-parodying opening number from Bring it On. It's a scathing portrait, and the chorus's twist of "na-na-na-narcissist" into "knock knock" almost literally serves as a punchline, but there's some whimsy here too. The melody is irrepressibly catchy and danceable, and the song clearly delights a little in its loathsome star; see also the music video, where Iraheta huffs and puffs and poses for selfies, all while wearing a fur bathrobe in the swimming pool. This is Halo Circus at their most fun, and it's easily my favorite track.
"Commander" is the album's darkest sounding song, a deep-toned ballad full of military imagery and cloudy crushed hopes; the refrain might state "we can be just fine," but Iraheta seems on the verge of tears with every pass. Immediately following it is the Spanish-language "Y Para Que?" which pairs equally soul-searching lyrics with a much brighter sound. "Y Para Que?" vibrates with upbeat rhythm and twinkling percussion, a burst of sunlight in the wake of the drowning-ship vibes from "Commander." Together, the two songs showcase the scale of Iraheta's impressive vocal abilities; whether sinking into the lower notes of her range on "Commander" or bouncing towards the higher ones on "Y Para Que?" she conducts her elegant vibrato with force, dexterity, and emotion.
On "Pledge of Allegiance," Halo Circus returns to the sarcastic starlet bravado of "Narcissist" but this time shedding the Top 40 arrangement in favor of a gloomy indie-pop one. The arrangement slowly builds a layered echo chamber of claps and chants, while repeated gasps of "you know me" and "everything that exists I am" read like desperate cries for attention in this solitary void. It's a pep-rally of one, and between this melancholic ambiance and the Americana-inspired title, I was reminded a lot of Lana Del Rey's "National Anthem." I could definitely see fans of Del Rey becoming Halo Circus fans, and "Pledge of Allegiance" would be a perfect introduction.
Finally, on "Off the World", Robots and Wranglers slows and quiets down considerably. The song moves like honey, darkly sweet and sticky, and Iraheta slips into a higher vocal range than usual to give a finely delicate performance. This is the most cosmic of the album's space-tinged tracks; in the final minute and a half, the lyrics repeat a single line — "keep believing through it"— over a backdrop of synths and strings that sound like robots and streaking comets. It's a surprising, heartfelt and lovely finale, a beautiful collision of science fiction technology and deeply human soul.
The shift from punk to electronica is a bold new direction for Halo Circus, but it's one that's paid off well. Every one of the eight songs on Robots and Wranglers packs a knockout punch, and they possess a wide range of tones that prove the band is equally adept at everything from wild humor to intimate sobriety. Like its intergalactic inspiration, Robots and Wranglers is the best of a couple of worlds; the pop sound will appeal to a new genre of fans, while listeners who have been with the band for a while will be happy to find this is still the same steel-voiced, superheroic Iraheta they know and love. Rock on, Wonder Girl.