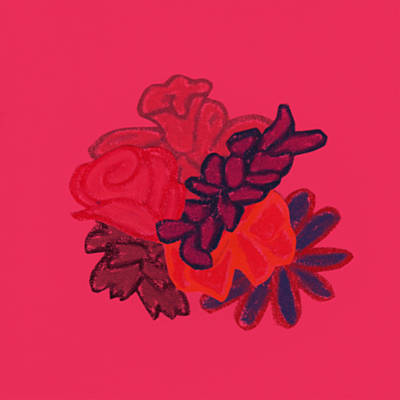 Paramore drummer Zac Farro recently dropped a brand new EP for his side project HALFNOISE. Entitled Flowerss, (and no, that's not a misspell), it's a collection of cheerful, laid-back yet upbeat chillout records; the kind you put on and kick back to on a day off from work, especially the likes of "My Girl," which manages to sound both retro and extraordinarily modern at the same time. It's a beautiful, ballady love song with an undulating bass line that keeps it going and some intricate harmonics.
Title track and opener "Flowerss" starts with bouncy, upbeat rhythms then leads us into a delicately sung song that's heavy on the trippy, psychedelic vibes. It sounds like sunshine and LSD in all the best ways. Even one minute instrumental interlude "Inter Luau" is beautiful and serves a purpose in connecting the two tracks it joins, the former, "All That Love Is," which has the kind of dreamy yet funky guitar riffs and casual vocal delivery associated with the likes of Manchester's finest, the Stone Roses, and latter "Every Single Time" with Zac demonstrating a pretty decent falsetto.
Closing song "Always Young" takes us back to that mid to late 60s vibe, at least with the intro, which could be a Beach Boys outtake off Smile. The music and vocals are both mesmerising and hypnotic, drawing you in and keeping you there, the repetitiveness only building and adding to the beauty of the track rather than causing it to drag. The snare drum echoes and trips through the song, with an organ increasing in sound to a dramatic ending.
Flowerss is a really beautiful EP and an impressive release from the band, continuing to delight us with their happy blend of psych rock and pop. It will be interesting to see where they go with their music from here on in, but HALFNOISE are a cool project with plenty of potential and sweet, satisfying music left in them. That being said, Flowerss should be added to your "Soundtrack To Summer" playlist immediately.