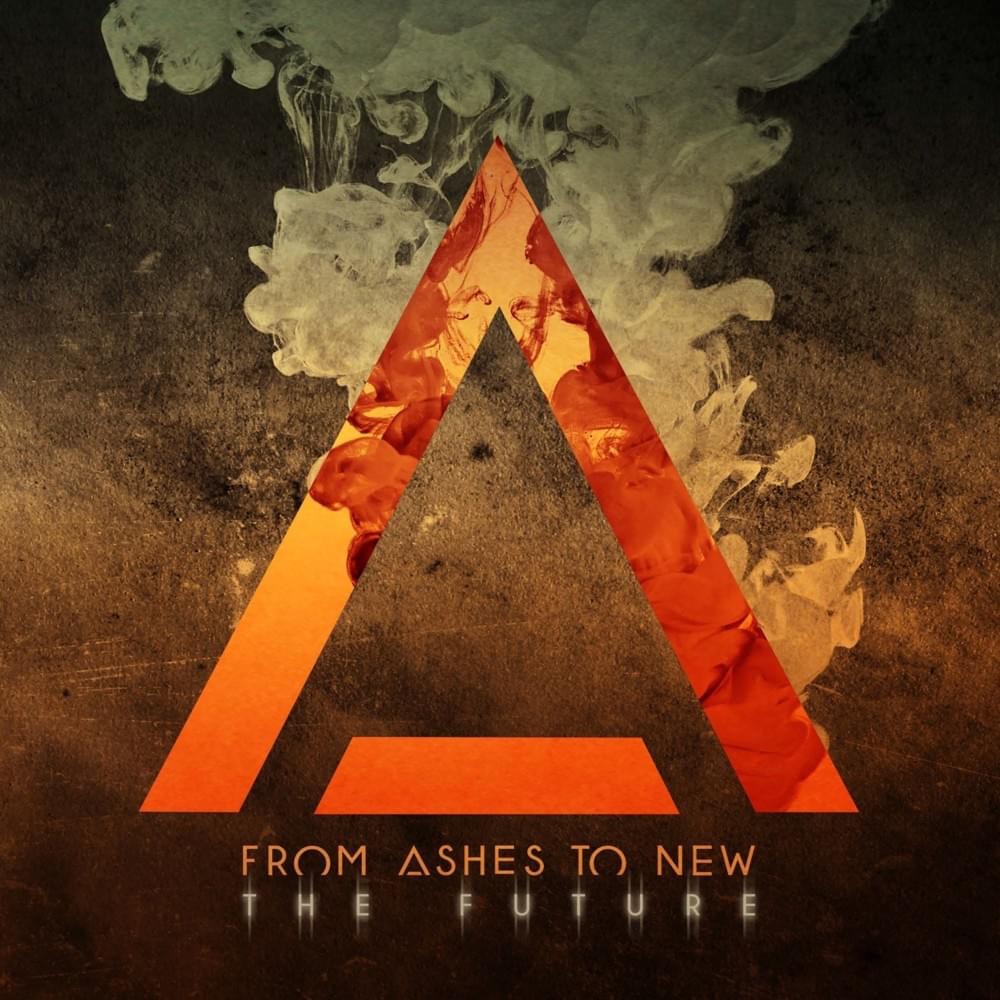 From Ashes To New is all about rebirth. Take their name, for starters— its imagery is of finding renewal in the dust, of making something out of nothing, a phoenix pulling itself up off a dirty floor. It's an inspirational turn-of-phrase, and the sentiment well-reflects the band's history. Founded in 2013 as a passion project of heavy vocalist Matt Brandyberry — then a blue-collar worker in small-town Pennsylvania, making music to escape a dead-end — the band endured a tumultuous beginning, with numerous line-up changes before their first album was even finalized. But they pushed through, and it paid off — the Lancaster, Pennsylvania-based nu-metal band broke out big with the release of 2016's Day One, which climbed to a well-earned number 2 on the US Hard Rock Charts.
Since the release of Day One, clean vocalist Chris Musser, drummer Tim D'Onofrio and rhythm guitarist Boo Kreider have parted ways with the band, leaving From Ashes To New to reinvent themselves once again. And so for the release of their sophomore album The Future, Brandyberry and guitarist Lance Dowdle are joined for the first time by drummer Mat Madiro and clean vocalist Danny Case. Accompanying this new line-up, the band has adopted a new approach to songwriting; unlike Day One, which Brandyberry wrote primarily on his own, all four members of the band played roles in the composition of The Future. The change, Brandyberry told Antihero Magazine, was a rejuvenating one:"The process was awesome," he said. "To be able to rely on [these] guys to create … was a breath of fresh air."
And that breath can be felt in the music. While Day One was a fairly heavy, rap-focused nu-metal album, The Future sees the band working  with a wider variety of styles. Metal and hip-hop sounds still dominate, but there are also elements of everything from electronica to hair-metal to goth-rock, and the band synthesizes these diverse influences with remarkable skill and cohesion. It's a fresh, inventive take on nu-metal, and a promising start to the band's new chapter. A genre-bending thrill ride, The Future showcases From Ashes To New's fighting spirit and cements their status as a band to watch.
The album's call-to-arms opener, "Wake Up," starts The Future off with a blast of energy. Part rap, part screamo, all gnarly urgency, it's a perfect way to introduce new listeners to From Ashes to New's ferocious nu-metal style. It's followed by lead single "Crazy," which presents a more pop-infused sound than fans might be used to. Though Brandyberry's signature rap verses are still present, "Crazy" is carried primarily by Case. A more delicate singer than the band's previous clean vocalist, Case brings with him an aura of open-hearted sensitivity, and "Crazy" takes full advantage of this. By pairing his gravelly tenor with a smooth melody, vulnerable lyrics, and a recurring acoustic guitar riff, the song evokes a sense of earnest pain. It's radio-ready and emotional, an awesome choice for a lead single with the potential to be a huge crossover hit.
While "Crazy" is Case's chance to shine, "My Name" is Brandyberry's. Rap-centric and featuring lyrics that detail Brandyberry's struggle to make it in the music world, the song reads like a post-hardcore answer to Eminem's "Lose Yourself;" it has the same mix of hustle, willpower and intensity, with a little additional rockstar roar. Brandyberry is a formidable rapper, ripping into a series of lightning quick verses with the forceful precision of a machine gun, and the story he's telling here is clearly one that's close to his heart — "all you had was you and a reason to succeed/all you had to do was keep believing in the dream," he raps, a confessional of passion and pride. A commanding mash-up of rock, hip-hop, and inspirational ideas, "My Name" is a mission statement for the band both musically and thematically.
In addition to some strong, straightforward metal core — fans of Of Mice and Men will be enamored with "Gone Forever" — the album's middle stretch boasts several engaging genre experiments. Both "Broken" and "Forgotten," for example, incorporate aspects of techno, bursts of synth, and electric keyboard sparking like fires in a landscape of raging guitars. The glossy breakdown at the center of "Forgotten" is particularly memorable, a turn-table screech as flashy and buzzing as a hard night at the club. The band does electronicore fantastically — these are easily the hippest songs on the album — and I could see either doing well as a single.
"Nowhere to Run" is equally exploratory but a bit less successful. The song is the album's darkest; opening with a werewolf-like howl and drifting through moody verses, it's got a gothic pallor unlike anything else in the band's repertoire. Ultimately, I don't think it quite clicks — Brandyberry's severe rap style feels jarring against a more subdued soundscape, and the chorus is one of the album's weakest — but the gloomy concept is intriguing. I'd be interested in seeing the band continue to tackle this sort of post-hardcore atmosphere.
The band does much better with the 80's rock conventions of "Let Go" and "On My Own." Full of clear-eyes hooks and busy guitars reminiscent of hair metal, these two songs are a raging pair of headbangers, probably my favorite segment of the album. "Let Go" plays the hair metal genre more to-the-letter, dropping all traces of hip-hop in favor of a churning baseline and a chorus that sees Case swing to the top of his range; it's meat-and-potatoes classic rock, all juicy clean vocals and melodrama. "On My Own," meanwhile, combines the 80's bombast with a sharp dose of rap. Both songs are stylish and bold, and give the band an opportunity to hit some emotional heights.
The album's last song, "The Future," is a grand finale nothing short of blockbuster massive — Brandyberry's breathless opening verse lasts for nearly a minute and the chorus is backed by a full children's choir.  Like "My Name," the lyrics here focus on rising up against challenges, and the arrangement gives this theme a triumphant note. The song slowly builds in intensity until the playground-chant bridge, which serves as a hopeful heart — "time has come," sings the choir, "ready or not, we are the chosen." It's an action statement, urging listeners to fight for their dreams, and it has an arena rock vibe that makes From Ashes To New's own dreams clear: the band has stadium ambitions, and with this song, they are throwing down the gauntlet to begin their path there.
Nu-metal had a serious heyday in the late 1990s and early 2000s, when bands like Korn and Linkin Park received mainstream popularity and airplay. The genre's prominence has declined significantly since then, but From Ashes To New is intent on bringing it back to the forefront. Full of impassioned energy and creative twists, The Future makes a strong case for the the righteousness of that goal. The album proves that there is a place for nu-metal in today's rock landscape, and that From Ashes To New deserves a leading role in that comeback. Their future starts here and now.