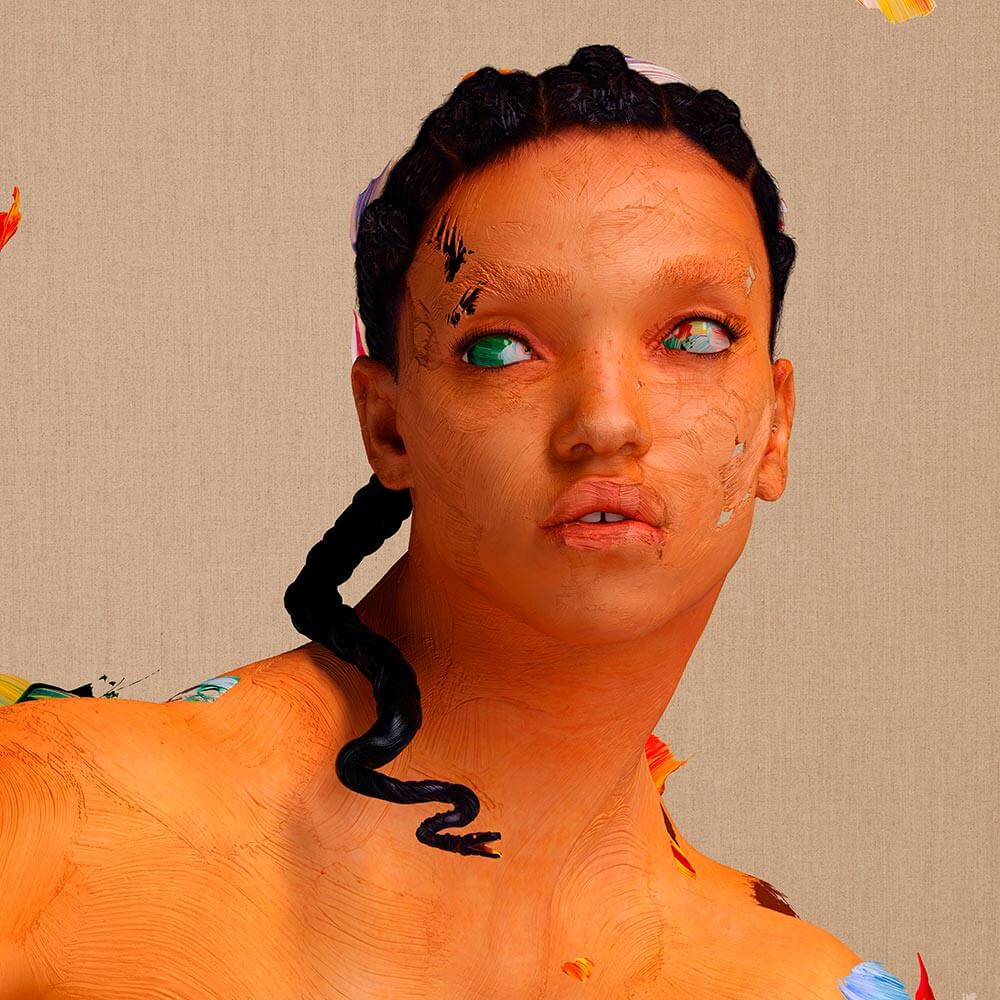 The boundaries of modern pop music are constantly being pushed these days as more and more artists are aiming to subvert and challenge the conventions of the genre from the inside out. London Alternative R&B songstress FKA twigs has made her grand return with her second proper full-length MAGDALENE and with it has fully announced herself as one of modern pop's most singular visionaries – and in many ways, one of its most human as well. In terms of concept and execution, MAGDALENE is operatic, lavish, haunting, and at times, unflinchingly raw and achingly resonant as its songs chronicle moments of heartbreak, longing, desire, and isolation. Musically and lyrically, FKA twigs is at her most commanding and candid, favoring a boldness that draws listeners in and immerses them within MAGDALENE's avant-garde yet intimate universe. The overall experience is one of the year's most accomplished and passionate listening experiences and an endlessly engaging showcase for FKA twig's tremendous sense of artistry and innovation.
From the moment opener "thousand eyes" draws us in, we're already deeply entrenched into MAGDALENE's glorious and gothic world. The arrangements here have a sense of majesty to them, and their sonic layers allow each track to feel multi-dimensional and nuanced, giving listeners plenty to dissect. The blend of genres on MAGDALENE is one of many factors that represent its high conceptual ambitions. Tracks "home with you" and "sad day" fuse together electronic and alternative with elements of trip-hop and R&B. Highlight "holy terrain" utilizes elements of hip-hop all filtered through FKA twig's brand of experimental and abstract art-pop. Elsewhere on the record, elements of gospel are featured such as on the ethereal title track "mary magdalene" with its sophisticated arrangements and gospel choir that give way to one of the most vulnerable and captivating vocal performances on the entire record.
Much of MAGDALENE's subject matter concerns that of heartbreak, perseverance, loneliness, and overcoming one's isolation. Opening track "thousand eyes" paints a haunting and vivid look at media scrutiny and its overwhelming burdens. Tracks such as "fallen alien" and "mirrored heart" are stunning numbers that fiercely explore feelings of depression and identity all with transparency and searing honesty that's utterly mesmerizing to behold. As a performer, FKA twigs offers some of her most unguarded and commanding work yet; vocally, she inhabits the space of each song fully and commits herself deeply to each of the vast and complex emotions portrayed. The lack of vanity is what allows us to feel interconnected to MAGDALENE even in its more esoteric and experimental moments.
While MAGDALENE offers a vast amount of rewards sonically, its most defining success is how masterfully it encapsulates the human experience. The key track where this is witnessed is closer "cellophane" where twigs beautifully and brutally lays out her insecurities among some sparse yet stirring arrangements. Vocally and lyrically, FKA twigs burrows into each and every aspect of herself to deliver a song that's breathtaking, bold, and full of staggering emotion. It's here that FKA twigs' progression as a performer, songwriter, and all-around artist comes into play, and her evolution is truly a sight to behold.
Throughout 2019, we've had more than our fair share of unique and diverse albums, especially in the pop genre. With MAGDALENE, FKA twigs asserts herself as one of our most daring talents and creates one of the most personal, adventurous, and rewarding works of art this year. It's rare for an album to feel truly transcendent these days, but with MAGDALENE, FKA twigs may very well have accomplished such a feat. When it's all said and done, this album will remain notable not just for its ambitions and innovation but its beautiful and artful rendering of what it truly is to be human. Do yourself a favor and attempt to get lost in it.
Songs To Spin: "holy terrain," "cellophane," "sad day," "fallen alien," "mirrored heart"