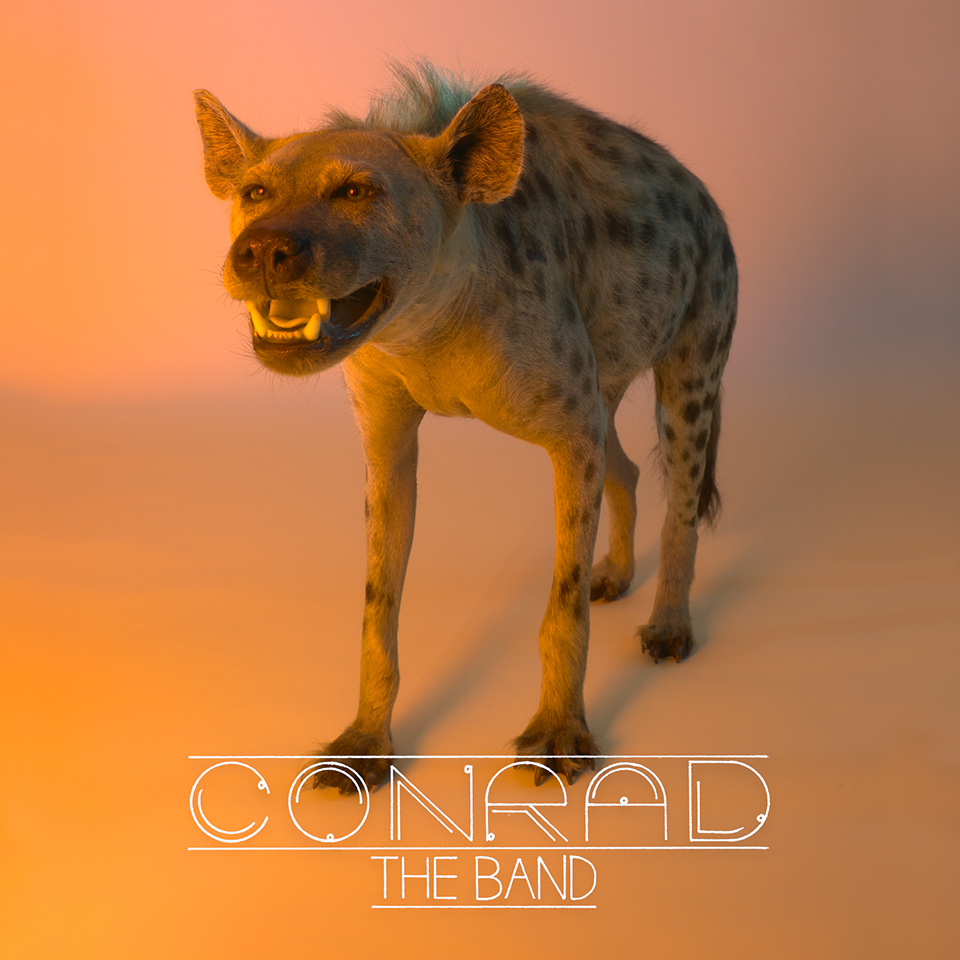 Conrad The Band, or as they're sometimes more affectionately known as simply Conrad, is made up of two good friends originally hailing from Bakersfield, California – Matthew Shaw and Nick Andre. The pair are now based in San Francisco and will release the CA-induced psychedelic garage-pop beaut, Valley Fever, this fall – a six-track journey of an EP that will put you in a feel-good yet introspective mood.
Starting off with "Devil's Gonna Find You," the EP shows promise immediately with its undulating, funk-influenced bass lines and jangly, indie fuzzed-out guitars. There's an Arctic Monkeys swagger here, coupled with laid back blues rhythms and toe-tapping psychedelia, and it very much sets the scene for the remainder of the band's offering.
Both "Food For The Fishes" and "Teddy" sound like they could have been unfinished cuts from the Beatles' White Album sessions. The minor notes in the chorus of "Food For The Fishes" are pure John Lennon, and the Beatles' influence clearly runs pretty deep here, right down to the "fly blackbird fly" line. The whole tune takes you on a trip back in time and through your own mind, like dropping acid on a beach on a sunny day. The last thirty seconds of "Food For The Fishes" become even more sixties, taking on the chilled Motown vibes of the likes of Smokey Robinson & the Miracles, whereas "Teddy" builds up and heads in the opposite direction, becoming more heated, heavy, and dirty as the track lifts before dropping out right at the end.
"One More Smoke" is a mix of genres and vibes, and therefore pretty hard to categorise. Unlike the retro sound that's stamped all over the majority of the previous tracks, there's something incredibly modern sounding about this one. It could easily have a sick EDM remix for clubs and would probably go down pretty well. It's the song with the most commercial potential on the EP. I'm not sure what instrument takes a solo in the middle, but it sounds like some kind of amped-up synth. It's damn fine as well as unusual to hear something other than a guitar rip into a dramatic solo like that.
"Poor Davy" is a funky and soul-infused tale of sorrow, loss, and pain with an inspired bass line and a load of attitude. Last but not least, we have "Black and Blue," a pretty and haunting folk ballad dealing with the complexity of relationships. It's like a cross between Bob Dylan and Simon & Garfunkel, hypnotic and relaxing, with some beautifully simple harmonies and guitars soaked with echo and sunshine.
In fact, "sunshine" would be an appropriate word to describe Valley Fever in general. Although it does occasionally sound like it could have been brewed in the dark, grisly towns and cities of Northern England, with an edge and depth to the lyrics that belies the cheerful musical content, on the whole, the EP has a happy feeling to it. Conrad The Band surely have a sunshine-filled future ahead of them.