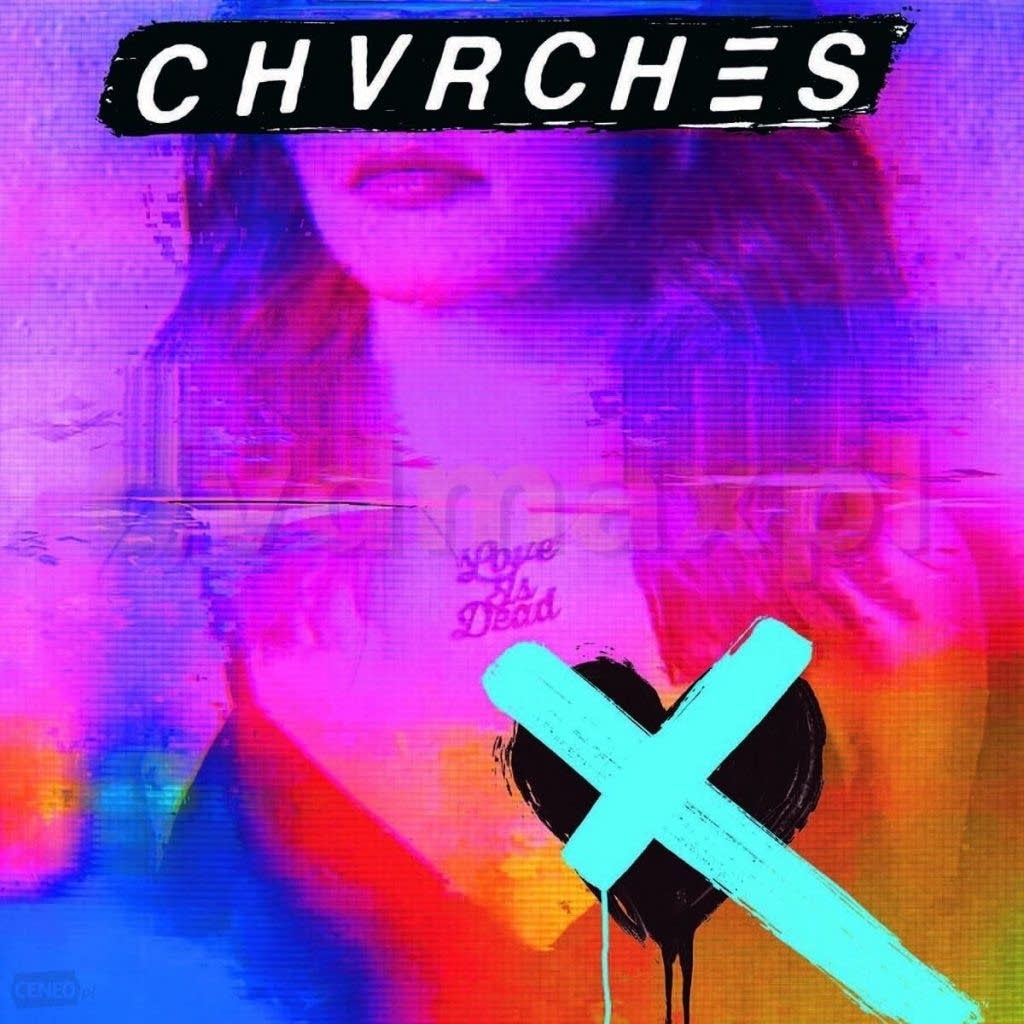 Chrvch is in Session: Electric Indie Trio Deliver a Pop Music Sermon
On Chrvches' latest album Love is Dead, they're finally having their arena rock-star moment. The songs here are much grander and extravagant than on previous releases and – thanks to producer Greg Kurstin – come with a sleek and polished surface that allows the tracks to all but glisten. On opener "Graffiti," the band's new influences swing into place as lead singer Lauren Mayberry delivers some soaring vocals over production that's equal parts power pop and 80's John Hughes-esque.
The arrangements for much of the album deal in broad strokes and cinematic flourishes that make these songs feel massive sonically. This trend can be found on tracks such as "Miracle" which feels ready-made for stadiums and festivals with its towering beats and bombastic chorus. "Forever" also showcases the group's musical expansiveness and newfound vibrancy.
Throughout its 13 tracks, Love is Dead remains a fun dose of high-crafted alternative-pop – although at times, it can feel like an overstuffed record in need of a little breathing room. In the past, Chrvches have been known for more contemplative and moodier works, so admittedly it might be a shock to see them court accessibility the way they do here. While it does fall prey to a degree of sameness halfway through, there's merit in seeing the trio flesh out their sound and experiment. Stand-out track "Never Say Die" is a robust piece of alt-pop with a truly committed vocal performance from Mayberry indicating that when their new formula strikes, it could produce some truly compelling results.
All in All, Love is Dead might not quite be the career-redefining pop masterpiece it aims to be, but it remains a fun and exciting modern pop record that's perfectly suited to summer drives and evening parties. Even if it isn't the band's finest release, it's admirable to see them shake things up. Amen to that.
Songs to spin: "Graffiti," "Forever," "Never Say Die," "Miracle," "Wonderland"