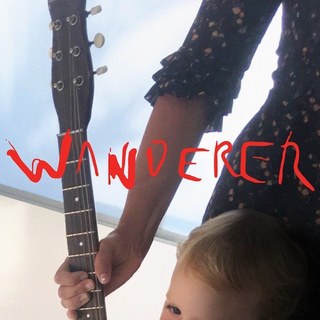 Many artists aim for fame with original material, but for others, their interpretations of acclaimed classics can be just as noteworthy of attention. Cat Power's folk-inspired singer-songwriter Charlyn Marie "Chan" Marshall has stepped away from her repertoire of understated covers to deliver an album of mostly original material on her latest release Wanderer. On this record, Marshall is embracing her roots while delivering impactful yet intimate moments. In terms of her songwriting, Marshall inhibits a striped down sound that's raw, minimalist, and organic. Much of Wanderer examines personal relationships with grace and sophistication. Musically, Cat Power's latest incorporates elements of folk, pop, and rock with much of the arrangements emphasizing mood and atmosphere while creating plenty of space in between for Marshall to fully immerse in her surroundings.
When the musical elements and lyrical themes shift into focus, Wanderer can be a hypnotic and haunting experience. Tracks such as "In Your Face" and "Woman," a duet with songstress Lana Del Rey, build off their slow-burn approach into selections that are full-bodied and quietly visceral. Elsewhere on the album, the songwriting and musical mood turn more reflective; the core of Marshall's perspectives can be heard on songs such as "Black" and "Horizon," which musically and lyrically contain a great deal of emotional resonance and introspection. Wanderer is a well-rounded and honest showcase of Marshall's talents as she flushes out her storytelling abilities on highlights such as "Robin Hood" and furthers her musical range on tracks such as the eerie "Me Voy." The diversity and scope of the thematic material allow Wanderer to be a subtly engaging and absorbing listening experience for much of it's duration.
Occasionally, the album can at times feel a bit one-paced and repetitive in terms of song structure and format, but what it lacks in spontaneity, it makes up for in terms of craft, consistency, and execution. Taken as a whole, Wanderer proves itself to be a vulnerable, insightful, and quietly affecting triumph. It is a strong indicator that Cat Power's own words are powerful. For an album entitled Wanderer, it seems she's finally found herself.
Songs to Spin: "Women", "Black," "Horizon," "In Your Face," "Me Voy"