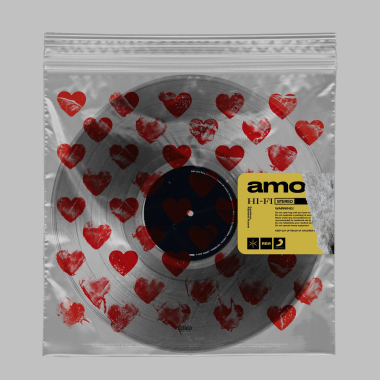 It's true to say that British rock outfit Bring Me The Horizon have definitely made their mark in music over the last few years – first taking over the United Kingdom and then taking off internationally. But in recent years, it seems that the band have been trying to start fresh by changing up the sound fans came to know and love in the 2000s, which has led to their latest record Amo.
From the release of 2013's Sempiternal, it was evident that the group were aiming to change the musical style they had put out into the world, using unexpected and vastly different influences. This was also attempted in 2015's That's the Spirit; however, it had a sense of being forced and inauthentic. Lead single "Drown" was one that was loved by fans but still met with slight confusion as it seemed to showcase a more pop-influenced sound. That's the Spirit was an album that may have worked best after an all-around experimental record such as Amo.
Amo has a vast range of sounds, which has resulted in the album being described by one word: polarising.
The album's lead single "Mantra" has been met with positive criticism from BMTH's fanbase, and it can be perceived as a clever move since the song strays the least away from their heavier trademark rock sound. On the other hand, it was also a move to ease the listener into what this new record and new era will bring. "Mantra" has a rejuvenated sense of faith and authenticity, one that feels long awaited. Being able to hear the honesty and dedication in their music again is unfamiliar yet more than welcoming, and this is for both listeners – fans or not – and the band themselves.
A prime example of Bring Me The Horizon's wishes to twist and turn their take on the alternative genre is the track "Nihilist Blues," which features guest vocals from singer Grimes. Trading heavy guitar riffs for more pop/electronic accompaniment, this is not the route long-time fans would have expected from the band. The overall sound is not too different from what the public would hear in the mainstream charts, which begs a good question: is this what Bring Me The Horizon are trying for? Are they looking to hit the mainstream and appeal to a wider audience of music lovers?
There is no harm in playing that game, especially as it seems they are playing it right.
The one single that showcases the ideal sound for the group is "Medicine." The track stands as aural proof that they can execute the right plan to branch out their music. Like "Mantra," "Medicine" has a pop-punk beat to it and is also a fan favourite thus far from Amo.
While the group used to be known for music that would only be heard in teenagers' rooms or at their own concerts, this time around, the music was created to be played in nightclubs and at house parties – it's music for a good time, which has never been an easily convincing tagline for Bring Me The Horizon.
In conclusion, Amo was an all too necessary record for the music world and for the band. Let's see how the future turns out beyond this record.
Amo is available to stream now on Spotify and Apple Music. Bring Me The Horizon are embarking on their First Love world tour from the end of January, and tickets are available for purchase here.