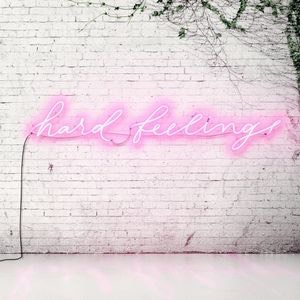 Blessthefall is the Miss Congeniality of bands.
That's the pageant award, not the rom-com — the title you give to the kindest, most welcoming girl in the show. She might not be the girl who claims the top prize, but she comes in second place with a smile. She is humble, hardworking, a good friend. In pageant world, being Miss Congeniality probably means helping your fellow contestants with their hair and makeup. But in band world, it means being a nine-years-strong band that's still willing to play second on the bill and ride around in a van… Which is, as lead singer and keyboardist Beau Bokan told Rocksound, exactly what Blessthefall did on their recent tour with Of Mice and Men.
Since 2009, when Bokan took the reigns from Craig Mabbitt, the Arizona metalcore quintet Blessthefall has released five albums and nine singles. They have reached number one on the charts just once — on the US Hard Rock chart with 2013's Hollow Bodies— and their 2015 album To Those Left Behind was critically acclaimed but commercially underperformed. They have toured countless times, but they are second or third on the bill just as often as first. They are a well-loved, well-respected band, but they just can't seem to get the same recognition as some of their peers.
So there's a pathos to the fact that the band's newly released sixth album Hard Feelings includes a rampaging hardcore song titled "I'm Over Being Under(rated);" the band is aware of their under-the-radar reputation, but rather than let it get them down, they're roaring ahead in spite of it. The album arrives just months after the band's move from longtime label Fearless Records to Rise Records, a change Bokan has referred to as a "rebirth."
"I think after we all collected ourselves and Rise was very excited about signing us, it breathed some fresh air into us," he told Rocksound. "We went 'Alright, let's get back [on the] horse, let's do this thing'."
To that end, Hard Feelings is a no-holds-barred explosion of metalcore. On the album's ten songs, the band experiments with some new techniques while still staying true to the emotional grit and raging melodies that they're known for. Bristling with energy and flare, Hard Feelings is a firecracker of an album, a triumphant reminder that Blessthefall is a genre powerhouse.
Prior to its release, Hard Feelings was promoted with two lead singles, "Wishful Sinking" and "Melodramatic." Intense, angst-driven and boasting a killer hook, the drum-heavy "Melodramatic" is a surefire hit, but of the two songs, it's the atonal "Wishful Sinking" that really stands out. Like its promotional video — a fever dream of neon and broken glass and spiders grown to monstrous size — "Wishful Sinking" is a burst of dark atmosphere, all torrenting choir and drowning imagery ready to sweep you away. It's the album opener, and it sets a powerful tone for the songs to follow.
On both "Find Yourself" and "Feeling Low," the band experiments with elements of electronica. These aren't pop songs by any means — they contain plenty of unclean vocals, angry lyrics, and churning guitar — but with their fired-up tempos and boisterous techno breakdowns, they show a spunkier side of Blessthefall; "Find Yourself" in particular reminded me of I See Stars. I don't know that either of these is the most lasting song on the album — they aren't the ones I was thinking about once my headphone came off — but they are still highly successful pieces of electronicore. They'll be awesome to mosh to at the next Blessthefall tour.
In contrast, the one-two punch of "Cutthroat" and "I'm Over Being Under(rated)" represents Blessthefall at their heaviest. "Cutthroat" is quick and tight, brimming with unclean vocals, choppy guitars and bitter lyrics — "so keep spitting me out/a bad taste in your mouth" — that give it a spiky urgency. The aforementioned label-takedown "I'm Over Being Under(rated)," meanwhile, is a fire-fueled winner. With its massive melody, high-octane breakdown, and stand-out performances from both Bokan and unclean vocalist Jared Warth, "I'm Over Being Under(rated)" is an irrepressible headbanger in the vein of "Hey Baby, Here's That Song You Wanted," the band's breakout hit. I hope they select it as a single because I think it could be a huge success.
Hard Feelings's final third returns to the somber themes and lurking arrangements that carried To Those Left Behind. I'm glad to see that, in spite of that album's commercial failings, Blessthefall hasn't abandoned the melancholia entirely, because they do it beautifully. Like a trio of haunted houses, "Sleepless in Phoenix," "Keep Me Close," and "Sakura Blues" are gothic, ghost-filled, and long-lingering, easily my favorite segment of the album. "Sleepless in Phoenix" sweeps through tender verses en route to its stunner of a chorus — "you've got me right where you haunt me," Bokan sings, breathless and wrenching like an admission of guilt— effortlessly twisting a failing relationship into a high-stakes horror story. "Keep Me Close" is a primal scream of reckoning and loss, while the gorgeous "Sakura Blues" uses its aesthetic beauty— a lush mix echo and synth, a bookend of music-box-like keyboard melodies — to hide desperate darkness. With lyrics like "the ground's breaking under me/I can't breathe/I'm underneath," the song might be the album's most despairing.
Blessthefall loves a twist ending — take, for example, Hollow Bodies's "Open Water," a duet between Bokan and his electropop-singer wife Lights that concluded a very heavy album with a six-minute romance epic. So, it's no surprise that Hard Feelings's tenth and final song is something completely different. "Welcome Home" has a cleaner sound than anything else on the album; the guitars are bright, the arrangement reminiscent of a classic 80's rock song, and Bokan sings in a register a bit lower and smoother than his usual head voice. This is Bokan's love note to Lights and their toddler daughter Rocket, and the song ends with a clip of Rocket cooing the chorus. The result is adorable, and as a finale, it gives the album an optimistic spin; this might be a story about hard feelings, but we carry on from it with soft ones.
Hard Feelings isn't exactly a "new" Blessthefall, but after the gloomier To Those Left Behind, it certainly seems like a revitalized unit. The band might feel underrated, but they attack every song with an impassioned gusto; they are definitely at the top of their game. Thanks to standout songs like "Sleepless in Phoenix" and "I'm Over Being Under(rated)," I think there's enough memorable material here to earn Blessthefall some well-deserved spotlight. In any case, the album definitely deserves a thunderous round of applause.