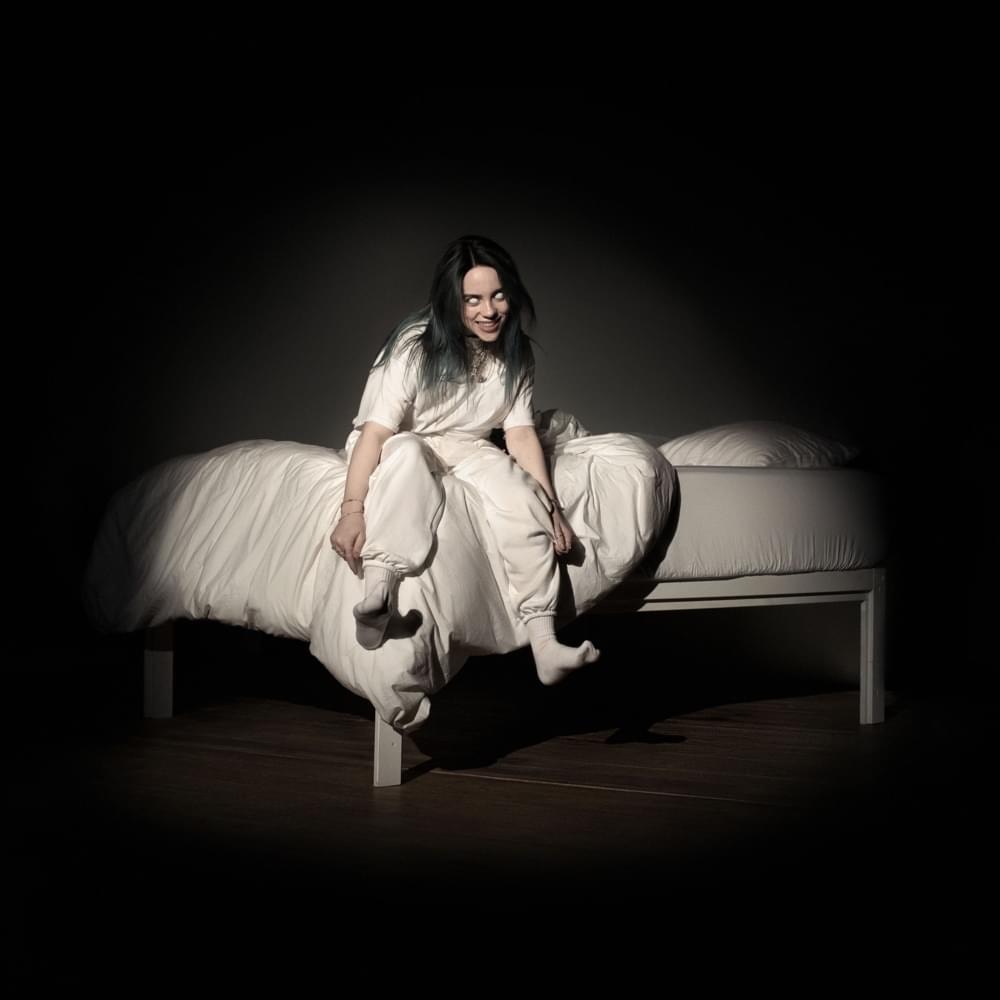 She called it "The Billie Eilish Experience."
On March 29, 2019, Los Angeles-based singer Billie Eilish accompanied the release of her debut album with a pop-up art show. The installation consisted of 14 rooms — one for each song on the album — each with "a certain temperature … a certain smell, a certain color, a certain texture on the walls. A certain shape, a certain number." As Eilish explained to Billboard, the art exhibit was meant to reflect her creative process, which is driven partially by her synesthesia: "I wanted to take my synesthesia and give it to the world and show everybody what it feels like." In other words: Eilish wanted everyone to see the world from her point-of-view.
And they have been. Eilish — full name Billie Eilish Pirate Baird O'Connell — released her first single "ocean eyes" on SoundCloud in March 2016, when she was just fourteen years old. An ethereal, synth-driven ballad, the song captivated listeners, and Eilish soon began to cultivate a massive fanbase that included a large number of young adults. As Eilish released an EP and multiple more singles, teens flocked to her for her stylishly macabre visuals, for her genre-mashing blend of musical influences — and because they saw themselves in her. Eilish's worldview was dark, and for her young listeners, that darkness rang true. "The Billie Eilish Experience" was their experience too.
Now age 17 and three years into her career, Eilish has finally released her first full-length album. Titled WHEN WE ALL FALL ASLEEP, WHERE DO WE GO?, the LP continues Eilish's exploration of all things bleak, bad, and sad. It's hard to assign the album a genre category — there are elements of pop, alternative, hip-hop, electronic and more — but there's still a cohesive sound, a down-the-rabbit-hole twistedness that ties the songs into one immersive work and a collection of evocative themes that further show how much Eilish has to say. Hard-hitting and harrowing, WHEN WE ALL FALL ASLEEP, WHERE DO WE GO? is an unforgettable debut from an artist with the potential to be a generation-defining great.
Eilish is best known for her eerie, horror-core inclinations, and the album displays this affinity right away. An intoxicating ode to a toxic relationship, opening track "bad guy" is one of the album's most overtly "sad rap" songs, full of slick beats and head-bopping rhythms. Its distorted, bass-driven drop — roughly two-and-half-minutes in, and proceeded by a three-second silence —is a literal showstopper.
The sad rap aesthetic is also prominent on "you should see me in a crown" and "all the good girls go to hell." Single "crown" is a hip-hop-infused nail-biter with a killer breakdown, and it portrays Eilish as a hard-stomping tough chick who takes orders from no one. The song has gained attention for its video, in which Eilish allows a spider to crawl over her face — a chilling "come at me" gesture that reflects that song's formidable appeal. "good girls" is smoother and brighter, full of jazzy rhythms and tempting bad ideas. On both tracks, Eilish sells a badass persona with swaggering ease; all hushed breaths and chuckling infliction, she is immense with off-handed confidence. It's easy to see why she's become an aspirational figure for her peers.
Lead single "bury a friend" is darker still, a nightmarish high-concept piece told from the perspective of the monster under the bed. It is vicious and violent, screeching at every turn and accompanying threatening lyrics like "step on the glass, staple your tongue" with the sounds of broken glass and a staple gun. Eilish writes and produces all her music in collaboration with older brother Finneas, and "bury a friend" is possibly their best composition ever. Unusual and unpredictable, the song employs atypical songwriting structures, heavy silences, and off-putting sound effects — as Eilish told the New York Times, they range from the aforementioned staple gun to an Easy-Bake Oven —  to create a bone-chilling atmosphere. Every note hits like a prick in the spine. With over 100 million views on YouTube, the song is already a massive success, and for good reason. One of the album's biggest standouts, "bury a friend" has the potential to be among Eilish's signature songs for years to come.
Other songs lean more towards lighter, pop-adjacent genres. Ukelele-driven "8," for example, turns a dig against a bad boyfriend into a tongue-in-cheek campfire song, while smooth-grooving dance track "my strange addiction" playfully samples dialogue from The Office. And acoustic guitar-led "wish you were gay" is a twee-pop piece, with a chipper melody and wordplay-filled lyrics that remind me of Lily Allen. On these upbeat numbers, Eilish displays a touch of sweetness and a well-tuned sense of grim comedy. Though her darker works still takes center stage, she is she's clearly a performer with a wide emotional and musical range.
On the more serious side, Eilish has spoken on many occasions about her struggles with depression, and a number of songs on the album delve into the topic. One of the albums most prominent songs is single "when the party's over," which finds Eilish grappling with unfulfilled desire — singing to the quiet of the night about the crush who doesn't see her that way and the party she's not having fun at. Alternating between acapella segments and an airy, piano-laced chorus, the song is an elegant portrait of longing and loneliness, haunted and hollow in all the right places. And on "listen before i go," Eilish confronts depression head-on, writing from the perspective of someone on the brink of suicide. It's a heavy piece — a deep-toned ballad underscored by slow-moving piano, ghostly sound effects of sirens and children's laughter echoing beneath — but it feels like a necessary one, especially given Eilish's young fan base. It takes a brave performer to wear her nerve endings raw, and Eilish writes about depression and emotional pain with unflinching honesty and astonishing grace. For her Generation Z fans — teenagers coming of age in tumultuous times, and in an era when young adult depression has never been more common — this is the kind of music that will resonant and see them through. I don't think it's an exaggeration to say that Eilish is already a Gen Z superstar, and songs like "party" and "before i go" prove why.
In the three years of her career, Eilish has fast become a big name, and she just keeps getting bigger. She is about to embark on her first world tour and has recently become the first musician born in the 2000s to have a Number 1 album. Based off her impressive work on WHEN WE ALL FALL ASLEEP, this rising fame is more than deserved. Eilish's music is unique, artistic, and of-the-moment, and showcases a keenly observant voice that demands to be heard. The Billie Eilish Experience is about to go stratospheric.