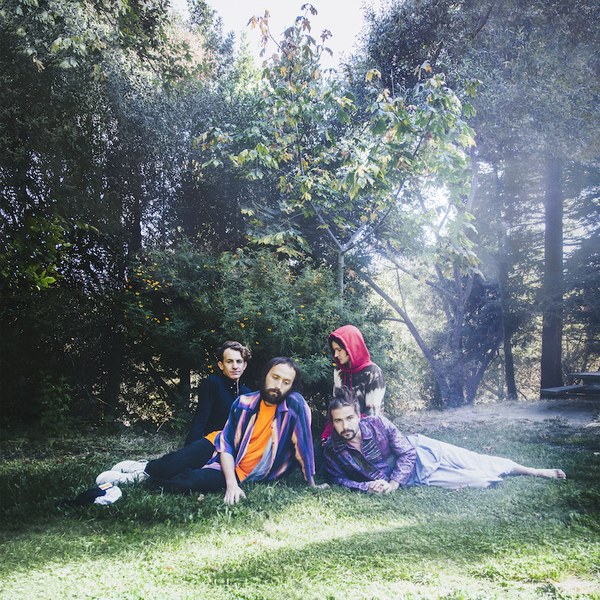 With increased hype around singles, the traditional concept of an album is in question these days. However, there is evidence that albums still hold power – look no further than Big Thief's latest release U.F.O.F. The folk-alternative group's most recent work is a hazy, dreamy, and haunting collection of music that serves up some captivating soundscapes and layers. The album's scope is intimate and grand all at once and underneath, there's a strong emotional weight that draws the listener in. As a body of work, UFOF juxtaposes moments of intimacy and intensity, and the contrast leads to some truly accomplished results. The craft and fluidity of the songwriting are seamless, and each track feels interconnected, creating a rich tapestry for the listener to get immersed into.
Standout tracks "Orange" and "Open Deserts" are examples of the band's approach toward songwriting and structure. Both tracks are understated yet still manage to contain a good deal of thematic richness. What's so striking about U.F.O.F. is how it creates its finest moments out of simplicity and builds upon them. Highlight tracks "Strange," "Betsy," and "Jenni" are all examples of the band emphasizing atmosphere and mood to create songs that are emotionally honest and sonically layered. The overall production of the album feels indebted to folk music but incorporates elements of ambient music, shoegaze, and alternative while blurring the lines between each genre.
The imagination and vastness of Big Thief's sound make for a consistently surprising and engaging listening experience. What truly sets U.F.O.F. apart as a record is how open-hearted and human it is. The album examines themes of connection, loneliness, and the space between moments. In addition, lead vocalist Adrianne Lenker demonstrates vulnerability and honesty that's at times wrenching, pure, and utterly soulful. U.F.O.F. explores its themes in a way that's transportive yet still feels grounded in its humanity, thus deepening our connection throughout.
Overall, U.F.O.F. stands as a well-rounded achievement for Big Thief. It's a beautifully crafted, artful, and personal body of work that's indicative of the group's tremendous talent. As a listening experience, it easily ranks one of the most accomplished pieces of music to be released this year. If you needed any proof that the album format can still deliver a captivating experience, UFOF provides no short supply of evidence. Do yourself a favor and get lost in it while you can.
Songs to Spin: "Orange," "Strange," "Open Desert," "Betsy"