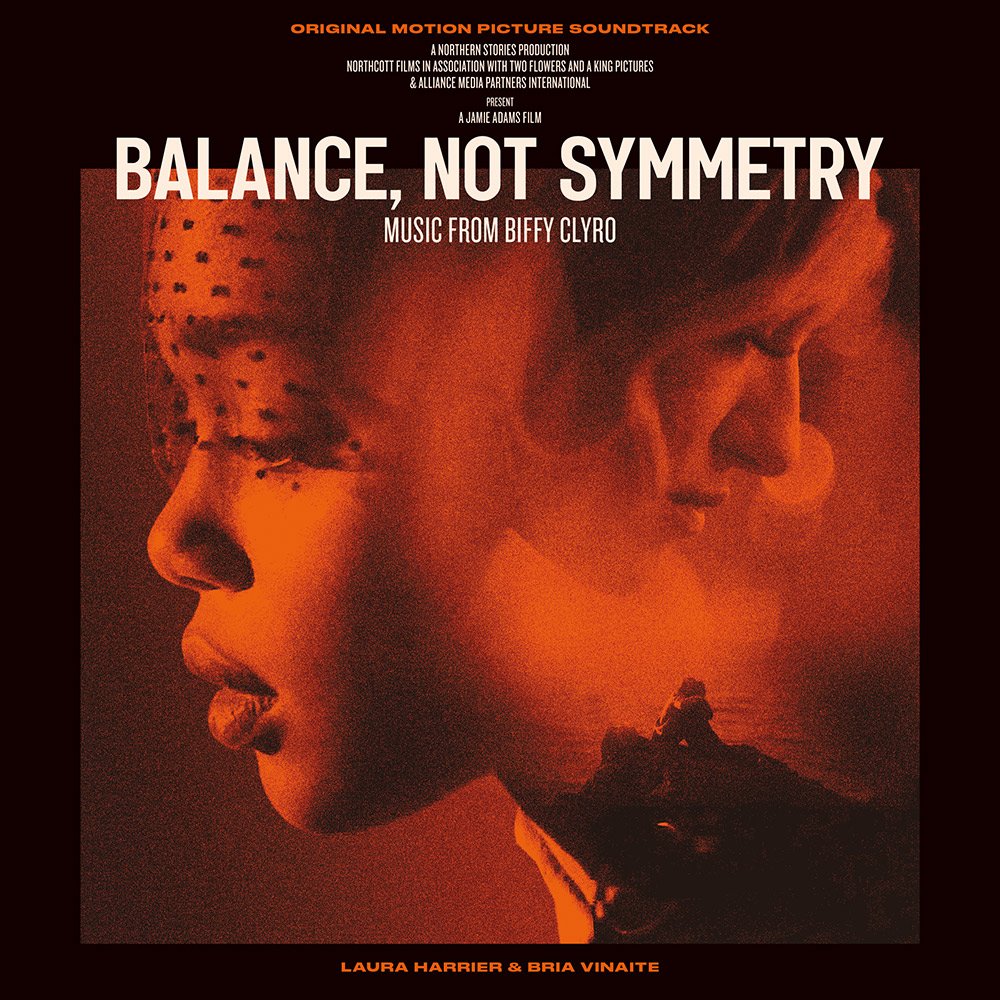 The Scottish trio Biffy Clyro have blessed us with yet another album, and it has a whopping 17 tracks! Balance, Not Symmetry is accompanying their upcoming movie project set to be released this year.
While all musicians must grow and adapt throughout their career, Biffy Clyro have never lost the soul that is always shining through their music. The first and title track on the album, "Balance, Not Symmetry" sees said soul comes to life, hooking the listener within the first few seconds. It's not the typical Biffy Clyro sound but one that is a bonus. The song starts with a heavy instrumental and Simon Neil's deranged vocals adding a powerful suspense and of course, there's a sing-along chorus thrown in, which shows them at their best.
"All Singing and All Dancing" takes a slight u-turn, showing a lighter side much more in parallel with the band's later work from their 2016 album Ellipsis. Starting at a steady pace then bringing heightened energy, the track is quintessential alternative rock. The album then leads into "Different Kind of Love," an absolute tearjerker. Biffy Clyro is great at is making songs that are emotional and meaningful.
"Sunrise" returns to mechanical riffs with another catchy tune. Throughout the intro, the guitar powers through along with James Johnston's talented bass tones and Ben Johnston beating the hell out of the drums. Biffy Clyro is that band that can have you swaying your arms then moshing out.
After making music for over 20 years, they are still so capable of surprising their audience. Even having a similar music style, they continue to make music that is pleasing to the ear. "Pink," an instrumental track, has soothing piano chords that are calming to listen to, and "Navy Blue" is a bit more techno with heavier piano chords.
"Colour Wheel," "Gates of Heaven," "Tunnels and Trees," and "Plead" are all similar. Smooth instrumentals, Simon Neils touching vocals, and lyrics that are heartfelt. Not the best songs on the album, they don't stand out as much as the rest and lack the uplifting beat and raucous vocals that we all know Biffy Clyro have.
"The Naturals'" is a standout moment. Vocals of many light up the chorus, while the jerky riffs and a wide range of string selection top the song off. This track sums up Biffy Clyro and the typical sound that we love to hear. Simon Neil always manages to execute his vocals in the best way. "Yellow," "Jasabiab," and "Touch" feature more powerful instrumentals with Neil's vocals shining through. "Following Master" is unique with its calming instrumental and angelic vocals that can easily send you into a peaceful sleep.
The album concludes with "Adored," a song filled with raw emotion. After over an hour of listening, Balance, Not Symmetry is still is an album that hooks from the minute you listen to the very end. Some songs outshine others, but many are just so good that they will be added to your favourites on Spotify instantly.
Songs to Spin: "Balance, Not Symmetry," "The Natural," "Adored," "Sunrise"
Rating: 7/10