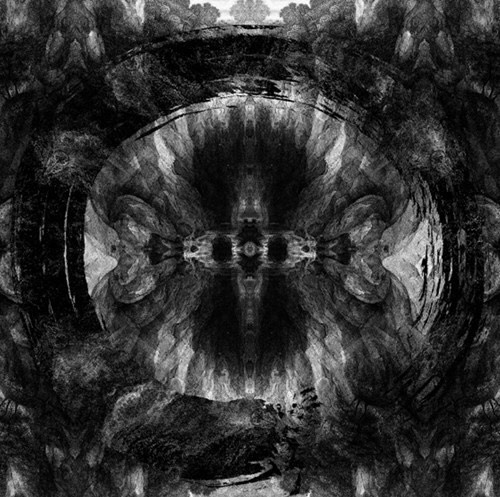 For British metalcore band Architects, the last few years have not been easy ones.  On August 20, 2016 – just months after the band released their seventh album All Our Gods Have Abandoned Us — guitarist and founding member Tom Searle died of skin cancer at the age of 28. Searle's death was a devastating one for the other members — including drummer Dan Searle, Tom's twin— and the band struggled to find their next steps. There was talk of disbanding, but ultimately, they decided instead to push forward, and continue with their plans to tour All Our God sin the UK and Australia.
"At [the 2016 Brixton] show I was just like, this could be the last time I do this, but I'm just going to go out there and put on the best show I can for Tom," lead singer Sam Carter told Clash Magazine. "We wanted to do the tour for Tom, to tour that album."
Now, two years later, the band is continuing to honor Searle by pursuing the music he loved. On their eighth studio album Holy Hell, the East Sussex five-piece (Dan Searle, Carter, bassist/keyboardist Alex Dean, and rhythm guitarist Adam Christianson, joined now by guitarist/vocalist Josh Middleton, who had previously been a touring member) focus on death and the tumultuous process of grief. And as Tom Searle had previously been their primary songwriter, the band has found ways to leave his fingerprints on the compositions, incorporating pieces of his music as well as his interest in theological imagery.
"The album is about matters of life and death," Dan Searle told The Independent. "I feel that kind of language is really relevant to the subject. Terms like heaven and hell, devil and god, they're amazing metaphors."
The resulting work is a hellscape as beautiful as it is painful. It's an album to listen to in one sitting, the kind of monstrous metal that both begs to be devoured and threatens to devour its listener whole. Full of gripping melodies and hard-hitting songwriting, Holy Hell is an impactful tribute to a lost loved one and a superb example of why Architects are at the top of the metalcore pack.
The album begins with "Death Is Not Defeat",,an overture of epic proportions. Combining raw-throated screaming and relentless drums with airy, almost orchestral strings, "Death Is Not Defeat" brews a volatile storm and sets a sumptuous stage for the album to come. This combination of metalcore hallmarks with a classical-sounding string section is a motif that recurs frequently throughout the album, and right out of the gate, it is to great effect. The world of Holy Hell is a deeply developed, darkly drawn underworld, and it gets its claws into the listener immediately.
Lead single "Hereafter" continues the push-and-pull between light and dark sounds, intercutting its crashing instrumentals with occasional moments of delicate vocals and synth. The song's lyrics focus on ocean imagery as a metaphor for sorrow, and the arrangement echoes that; with its beating force and odd ebbs and flows, "Hereafter" has the pulse and rhythms of a hurricane. It's an engrossing, engulfing depiction of the weight of grief.
On title song "Holy Hell," the band set their recurring string motif against a clattering, industrial-tinged soundscape. The contrast is striking and wonderful; "Holy Hell" seems to scrape at the boundaries of both heaven and hell, a wingspan as effortless as it is sprawling. Bolstered further by some killer breakdowns and incredible vocal performance from Carter, the song is a serious highlight. I think it would do awesome as a single.
Also a standout is "Royal Beggars." One of the album's most melodic tracks, it's trance-like verses create an eerie atmosphere, while the chorus is built around the album's best, biggest hook. Lyrically, the song grapples with powerlessness and the inescapable reality of death; frustrated and resigned in equal turns, Carter pleads and cries and bites at the hand that feeds, decrying a cycle of "waiting for God to bend the knee/but we're nothing but royal beggars." Haunted, wrathful and irrepressible, "Royal Beggars" is an emotional gut-punch and by far my favorite song on the album.
Fast-paced "The Seventh Circle" is a furious, angst-ridden attack on unwanted feelings that just won't stay buried. It's vicious, ear-catching and intriguing, if maybe a bit of an incomplete thought — at less than two minutes long, it feels more like an extended guitar solo than a full-fledged song. Its follow-up, "Doomsday," on the other hand, is remarkably well-realized. The last song Tom Searle worked on before his death and the first song the band released afterwards, "Doomsday" carries some heavy weights, but it manages them elegantly. Alternating fragile verses with a booming chorus, chilly whispers with thunderous screams, rage and broken-heartedness with forward-facing promises — "I have to do this for you/and the only way out is through" — the song threads its multiple lifetimes of love and sorrow into one intense, unforgettable headbanger. An apocalypse in just over four minutes, "Doomsday" is a roaring triumph, and it leaves a powerful legacy for Searle.
Finally, "A Wasted Hymn" slows things down a bit, placing its emphasis on clean vocals and a layered arrangement. Lyrically, the song completes the album's cycle through the phases of grief, arriving at acceptance with repeated cries of "all is not lost." But this isn't a peaceful take on acceptance. It is bitter, resigned, and uneasy, trailing Carter as he poses a chain of unanswerable questions — "can you feel the empty space?/can you feel the fire at the gates?/can you live a life worth dying for?"— and struggles with the pain of a "phantom limb." Frayed full of holes that can't ever be filled, "A Wasted Hymn" is a tearjerking take on the infinite aftershocks of tragedy and a long-lingering ending for the album.
Taking its inspiration from Searle, his writings, and his relationships with his brother and their bandmates, Holy Hell is clearly a deeply personal album for Architects. So, it's a brave choice for the band to lay their emotions out so whole and to let their fans experience their pain so poignantly. And that bravery has paid off because Holy Hell knocks it out of the park. A monumental, impactful mediation on death, grief and the ones left behind, Holy Hell is five-star achievement.