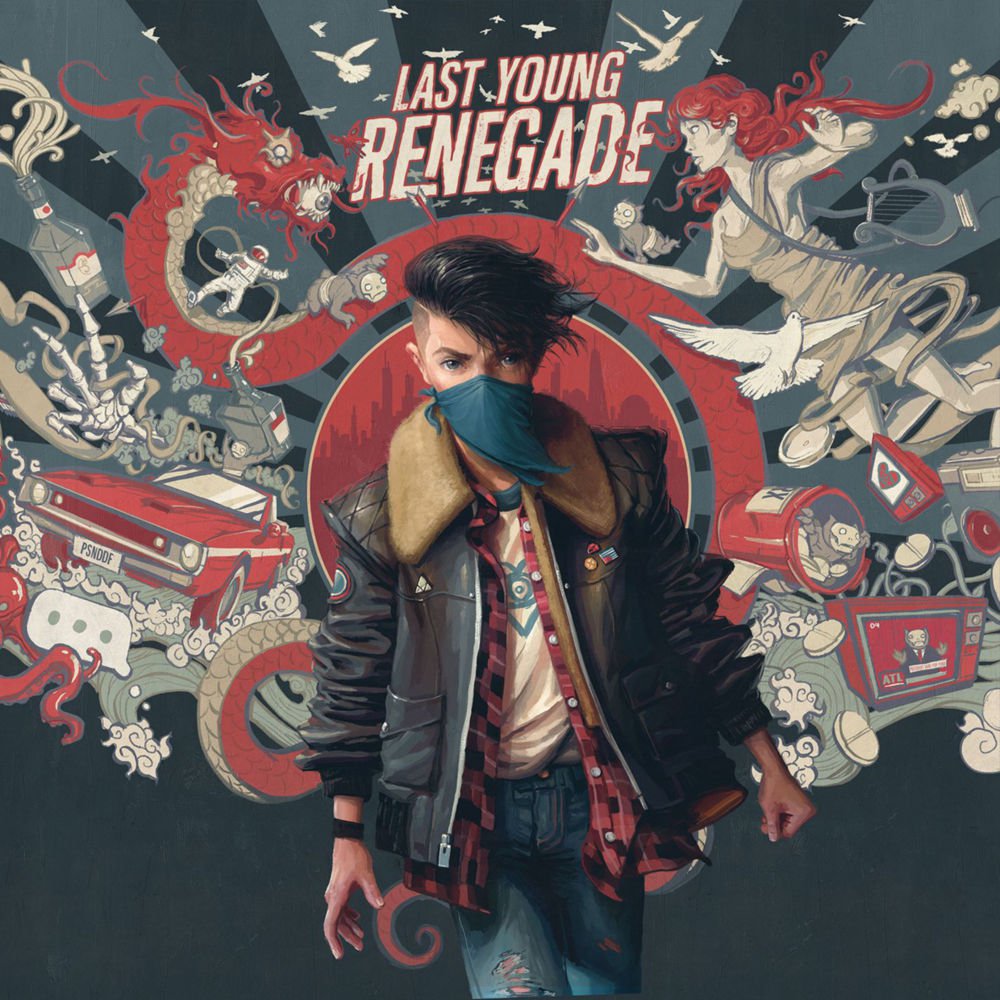 There is no doubt that All Time Low have grown as a band over the past ten years. From songs such as "I Feel Like Dancing" to "Forget About It," this four-piece have definitely shifted their focus from making simple, catchy music to deeper tracks. Their latest album, Last Young Renegade, explores a slightly newer side of the band without losing that lovable, pop-punk aesthetic that defined them in the first place. However, there was so much hype around this album having a new direction, and I'm not sure they achieved that goal.
For me, all of the songs seem to be either a hit or miss with no in between. Their singles, "Dirty Laundry" and "Nice2KnoU" have a nice range and message, respectively. I even think the music videos for these two were of higher quality than their usual antics. Their other three singles, "Last Young Renegade," "Good Times," and "Life of the Party," really didn't do much for me. I feel like I understand Alex Gaskarth's vision for them, but they're too much like the older All Time Low – and I don't mean to say that's a problem, because I love the iconic sound the band has had forever. I just thought the entire album was going to have a completely unique trajectory.
Besides the singles, the rest of the album was split just about even for me. "Drugs and Candy" and "Dark Side of Your Room" aren't standouts; the lyrics to both songs need a bit more depth to them. However, "Nightmares," "Ground Control," and "Afterglow" deserve a good amount of recognition. Lyrically, they're rather impressive, and I love the collaboration with Tegan and Sara. "Afterglow" is easily my favorite song off Last Young Renegade, because it has a great, upbeat rhythm with matching lyrics. It still sounds like All Time Low, just with a slight twist, which is what I anticipated most of this album to be like.
Maybe I'm just giving some tough love to ATL, but when The Maine released a new album a few months ago promising a level of maturity, I was not disappointed in the least. I love All Time Low with all my heart, and I know they are capable of making an album even better than this one – and I have faith that the next will be just that.