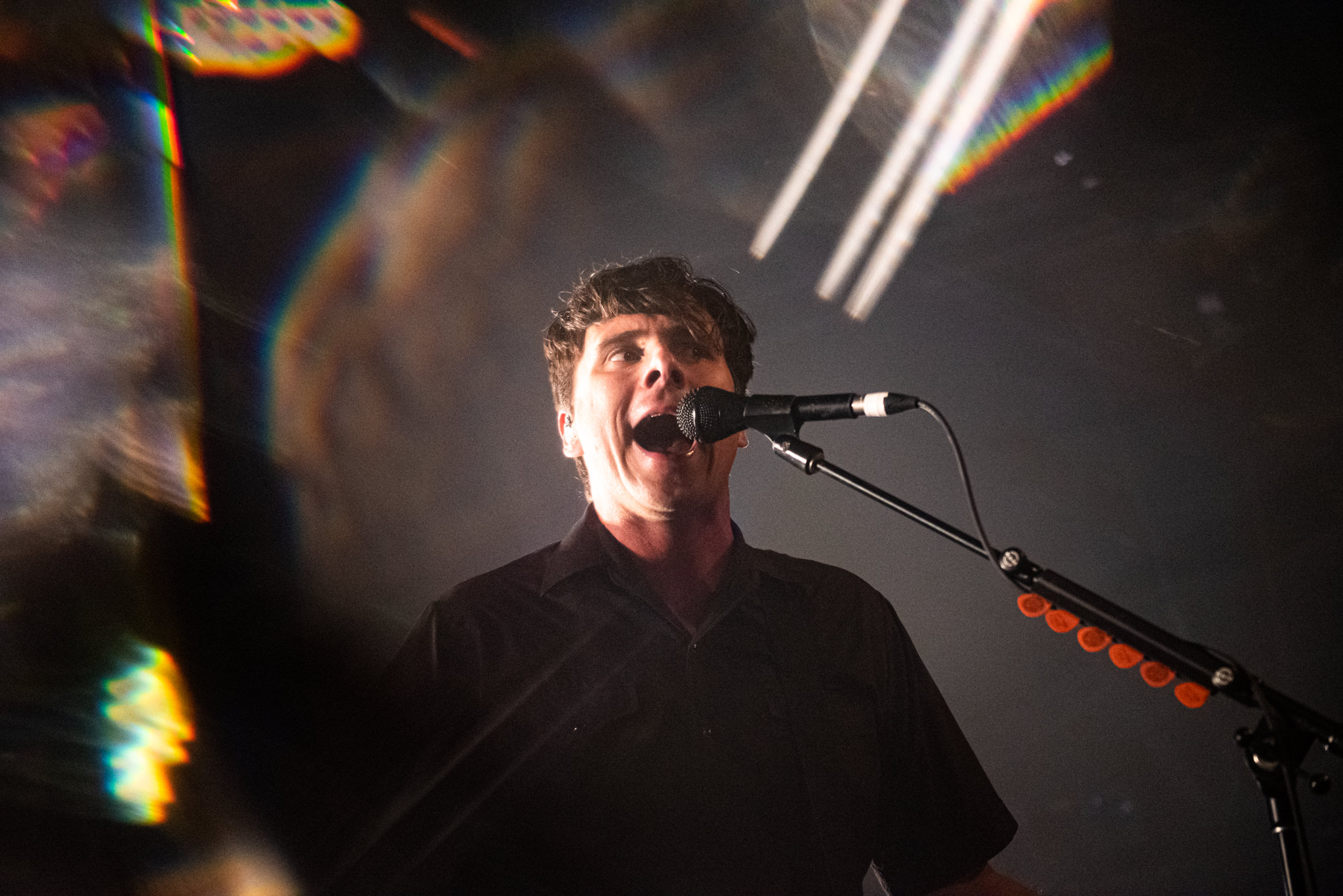 Jimmy Eat World
November 16, 2019
Starland Ballroom
Sayreville, NJ
Review and photos by Elyse Jankowski / Stars and Scars Photo
There are few bands that can simply do no wrong, and Jimmy Eat World are one of them. From their self-titled debut in 1994 to this fall's bombastic Surviving, the Arizona four-piece have churned out some of the best albums of the last two and a half decades.
I don't remember who told me Clarity was required listening for emo teens like myself in the early aughts, but God bless that person; I've been hooked on Jimmy ever since. Over my formative years, I've seen them live several times, usually with friends and even with my rock n roll mom this past summer. But my favorite shows were attended solo – Clarity x 10 in NYC (I would have happily paid hand over fist for a Clarity x 20 tour, by the way) and last night at Starland Ballroom. For me, their music was always best digested on an individual basis, with enough headspace to take in every emotion gifted by Jim Adkins, Zach Lind, Tom Linton, and Rick Burch.
This tour hit different as the kids say nowadays. Excited to celebrate their latest material, the band played several tracks from Surviving, a collection with a heavy edge to it – bite and fight that give me similar feels as to when I first heard "Pain," still with moments of classic, tender JEW peppered in.
After the first few numbers, Adkins acknowledged the hard truth – "I know it sucks when a band plays all new songs, so we're gonna play some old songs." Even so, a collective yelp was released when he later introduced "Criminal Energy." Balance they found, with a carefully crafted setlist catered to the spectrum of their fans.
Lifers like me rejoiced at "Goodbye Sky Harbor," and who doesn't love when "Big Casino" is played in New Jersey? Throughout the night, the band exuded a seasoned maturity not lacking for energy, feeding off the die-hards singing along against the barricade and the enthusiastic tipsy waving beers in the back.
The standout moment of the evening for me was as fate would have it. A few hours prior to the show, my beautiful aunt passed away, and I was in the room when she took her last breath. I had never seen someone die before. Imagine how strongly "Hear You Me" hit my heart this time, with angels literally leading Aunt Merry in after cancer and complications took her life. Moments like that stand still, with a room full of twinkling electronics communally signaling hope.
Photographing one of my favorite bands of all time was emotional enough, but having them usher "a heart so big" into heaven solidified the night as one for the books. Thank you, Jimmy Eat World, for the years of expressing so well what scores of us never could. Here's to many more.