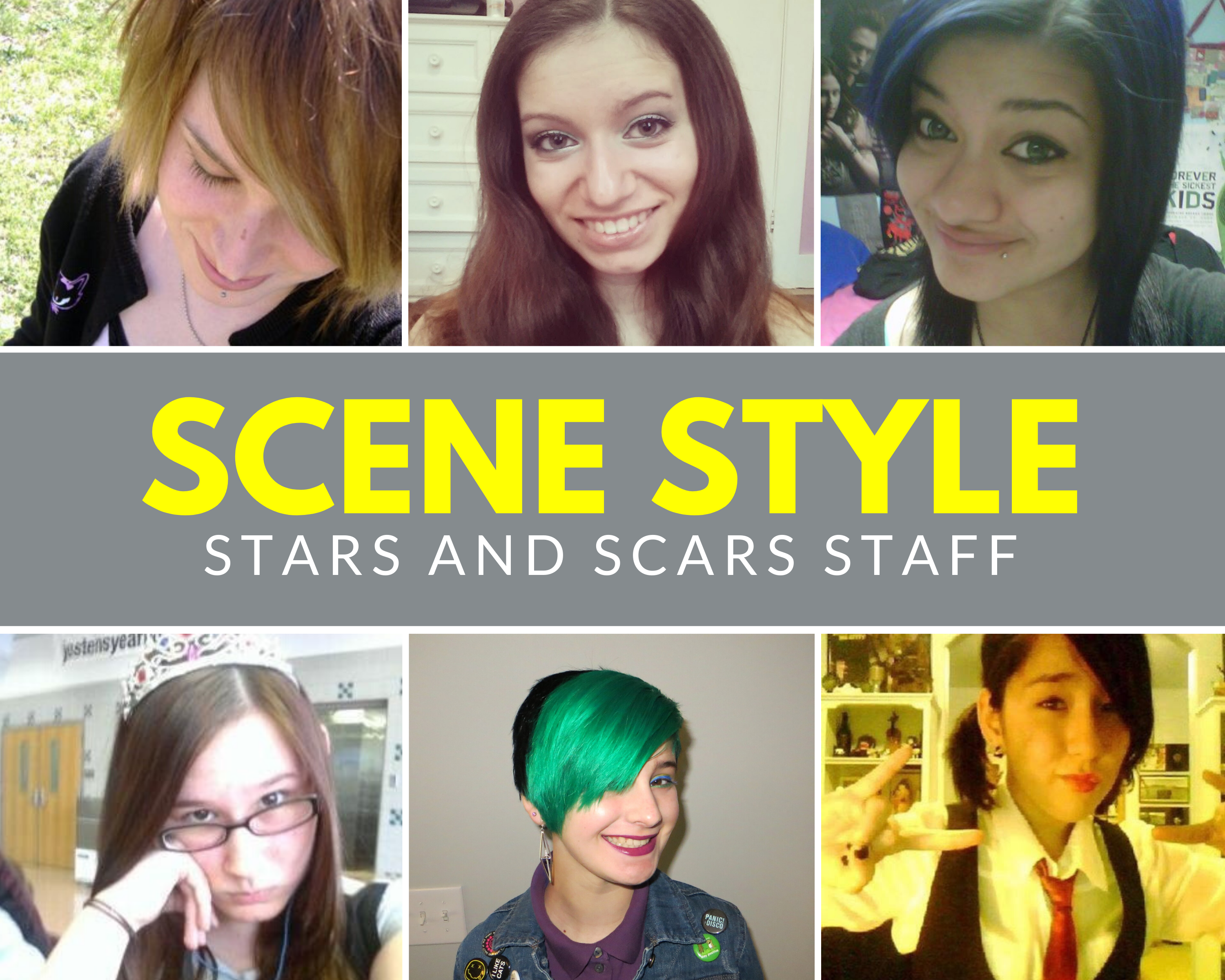 When S&S relaunched in 2017, we created a Scene Style section as a time capsule of the "good ol' days" when everyone wore a studded belt and rocked side bangs. Our team has since expanded, so I wanted to give an opportunity for newer staff to get in on the fun. And they sure did deliver!
Elyse Lijoi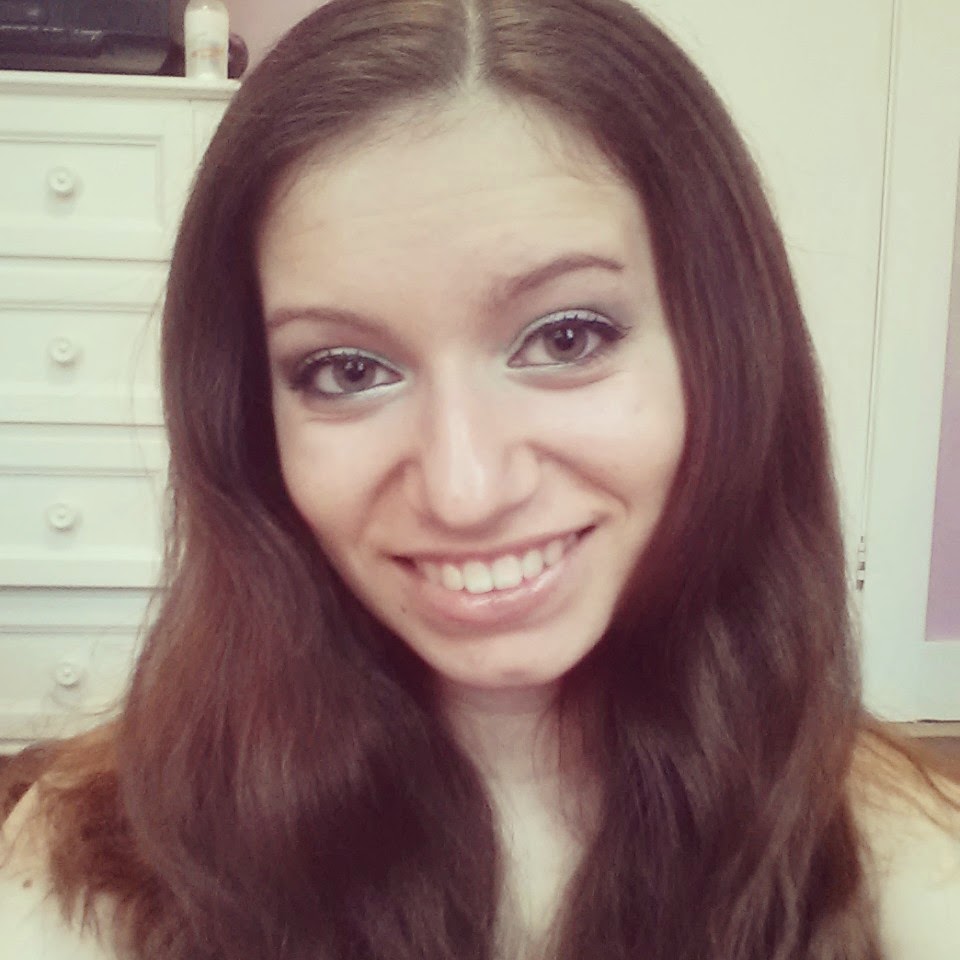 I think I'm either 15 or 16 in this picture, which means I recently entered high school and can't stop jamming to All Time Low, The Maine, and The Cab. I distinctly remember All Time Low touring this summer, and tickets were $20. I didn't go and still have major regrets.  I clearly just started experimenting with makeup as well. If this eye look doesn't scream 2013, I don't know what will. Actually, the weird filter definitely ages this picture too. You probably can't tell, but I know my eyeliner is crooked. Shockingly, I never really dressed that emo. Of course, I had Vans, Converse, and plenty of Hot Topic band shirts though. I'll never forget how my history teacher made a weird remark about my Three Cheers For Sweet Revenge t-shirt. Honestly, his loss.
Laila Abuelhawa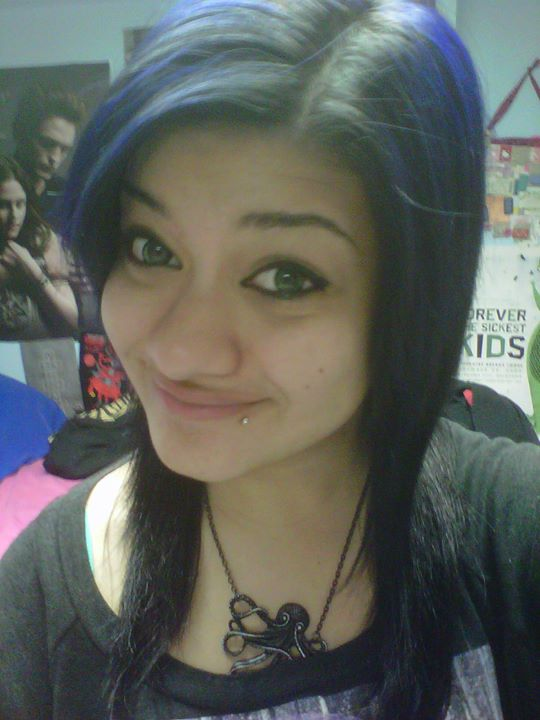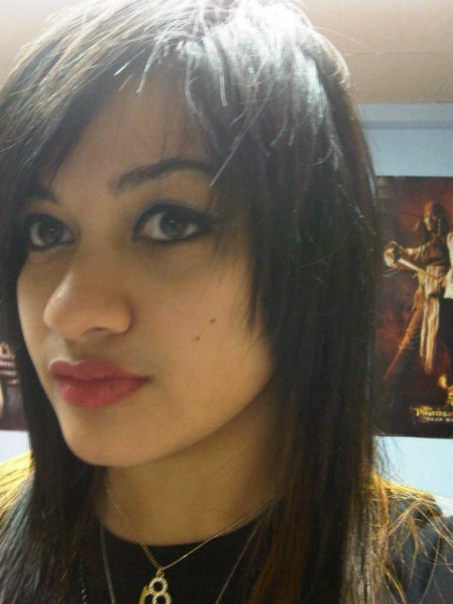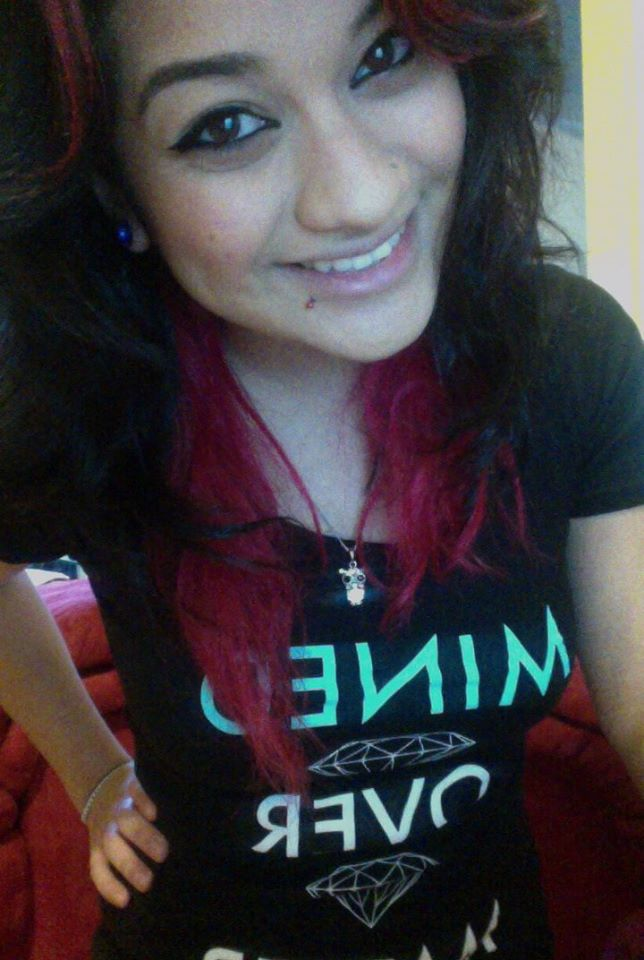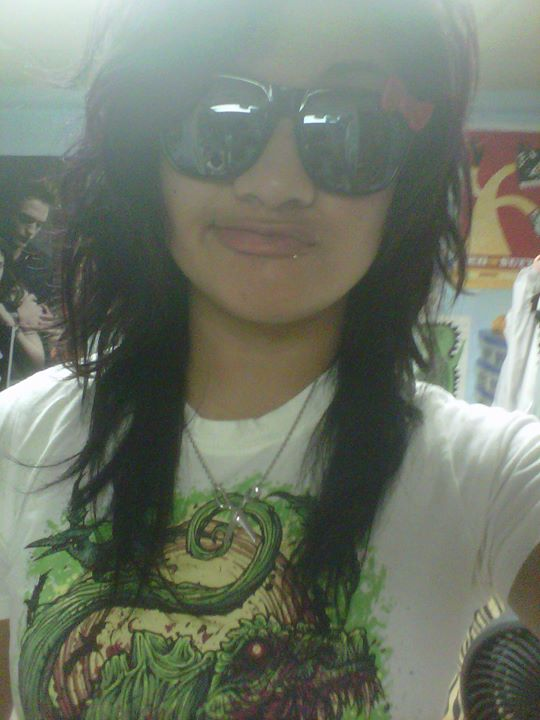 I listened heavily to ADTR, Of Mice & Men, The Devil Wears Prada, Chiodos, and Bring Me the Horizon. I obsessed over the Twilight saga books and movies. I really wanted to be immortal and with a cutie like Robert Pattinson.
I used cut my own hair, as I was studying Cosmetology in high school.
For my seventeenth birthday, I wanted my lip pierced, but my mom wouldn't allow it. I grew up in a strict Muslim household and as the oldest and being a girl, my scene phase was seen as a rebellion. I smoked cigarettes heavily starting at the age of 17. I went to hardcore shows, I moshed, I crowd surfed. I would drink cheap Majorska vodka from stores in Newark that wouldn't I.D. me or my friends. I threw up and passed out at some of these venues, not to be allowed in after.
But the most important things I gained out of this phase were:
My wide range of music taste I have today and how to be unapologetically yourself regardless of how other people perceive you. I realized at this age that I didn't want to fit in and wear things I didn't like and listen to music I hated. I saw the fake perceptions my peers and pop culture was marketing. I was finding my voice and confidence and self-love at this age, and that has grown and carried me to who I am today.
Rhiannon Levengood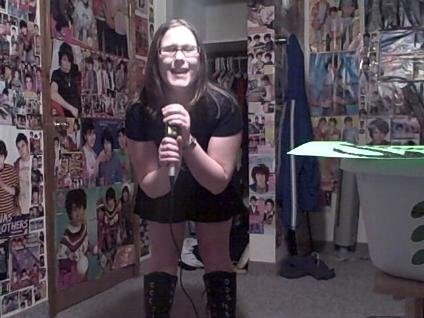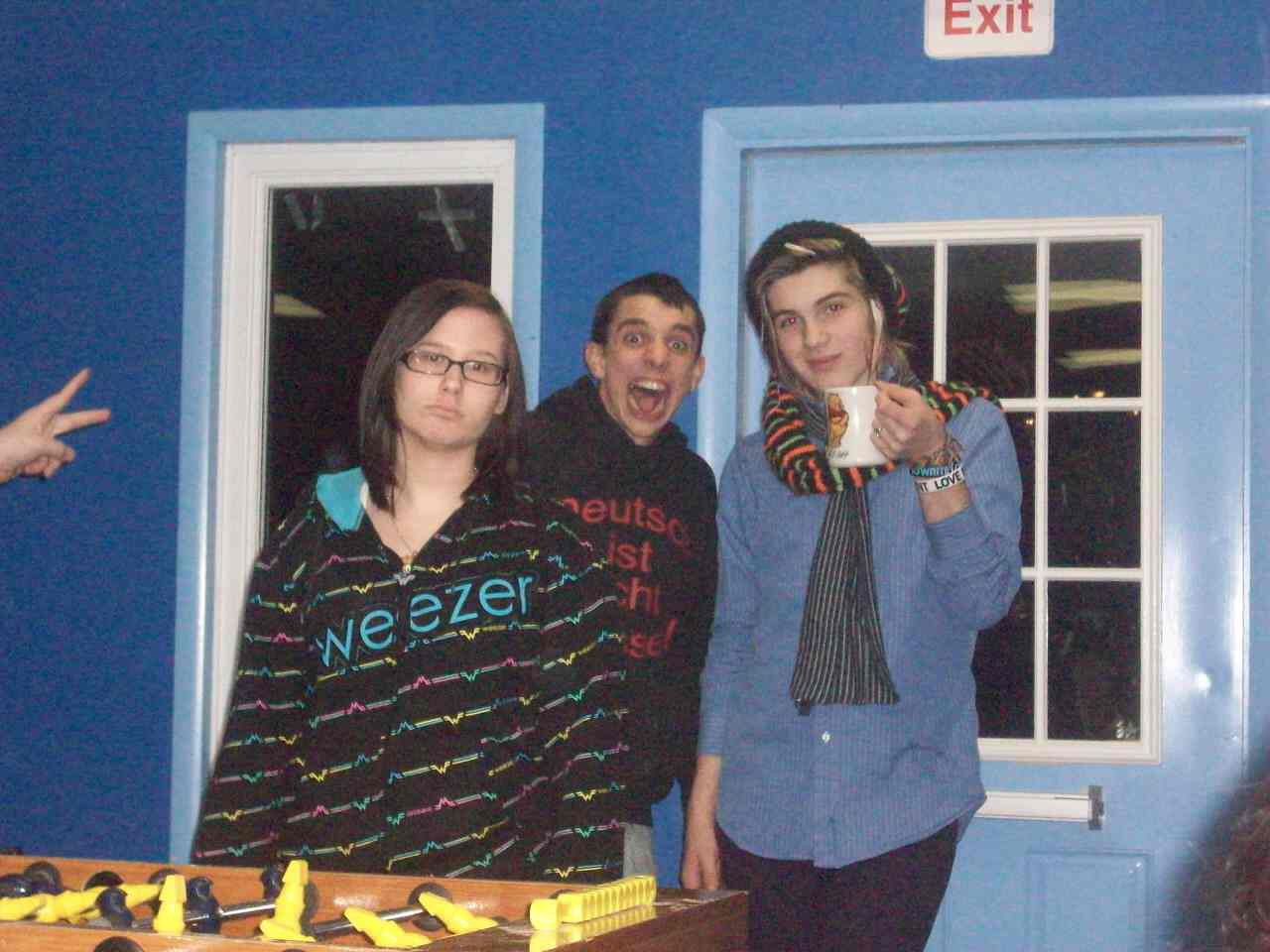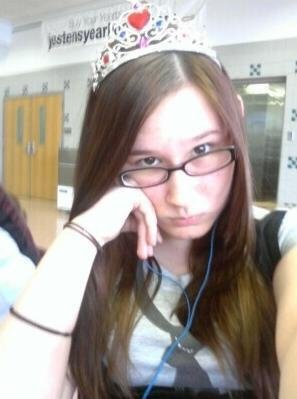 I claim that I had an emo phase in high school, but the truth is that I had an eclectic fashion style. I mostly liked to dress in clothing that was comfortable, especially at school. My favorite outfits included tee shirts from Hot Topic and sweatpants or jeans. But as an OG Panic! at the Disco fan, I still had my moments. Here are three of them.
The first image is a screengrab from a video of myself (2008, age 14) singing "See You Again" by Miley Cyrus. My bedroom was home to at least 100 Jonas Brothers posters (I won a Jonas Brothers wall contest!). Much like my wardrobe, my iPod had a variety to it, too. I loved everything from Demi Lovato and Taylor Swift to Kill Hannah and Dream Theater. I'm wearing a Ron Weasley shirt from Hot Topic, a black skirt, and combat boots I only bought and wore to impress an emo kid in my orchestra class.
Expanding on my desperate attempts to impress musicians in high school, the second picture comes from youth group (2011, age 17). I'm wearing a Weezer hoodie I got from one of their concerts. I only started listening to Weezer to have something in common with a Dumb Boy™. I'm probably sporting jeans and Chucks along with a diamond cross I got for Christmas. So, on top of pop-punk and Disney artists, I also had a fair share of Christian rock bands on my iPod touch.
And finally, a selfie taken on a Rumor 2, a cell phone that had a slide-out keyboard. I didn't get a smartphone until my senior year, so my selfies are grainy at best. I took this picture during study hall (2009, age 15). I'm wearing a shirt that had a fake vest stitched onto just the front of it. I called this my pseudo-Avril shirt, and I was absolutely obsessed with it. Pictured here is a pair of blue "gummy" headphones from Five Below. I never left my house without them or my iPod. I don't remember where the tiara came from, but this is the closest I've ever gotten to being a scene queen.
I never wore makeup, so I suppose that's why I never became a full-grown emo. I still don't know how to do eyeliner at age 26 (please don't tell Pete Wentz), but I continue to wear only comfy clothes. My go-to OOTD includes black leggings and a band tee. Sometimes Chucks, most of the time moccasins. I never leave the house without my iPhone, complete with premium Spotify, and my AirPods. Twenty-twenty is weird.
Kailie Settles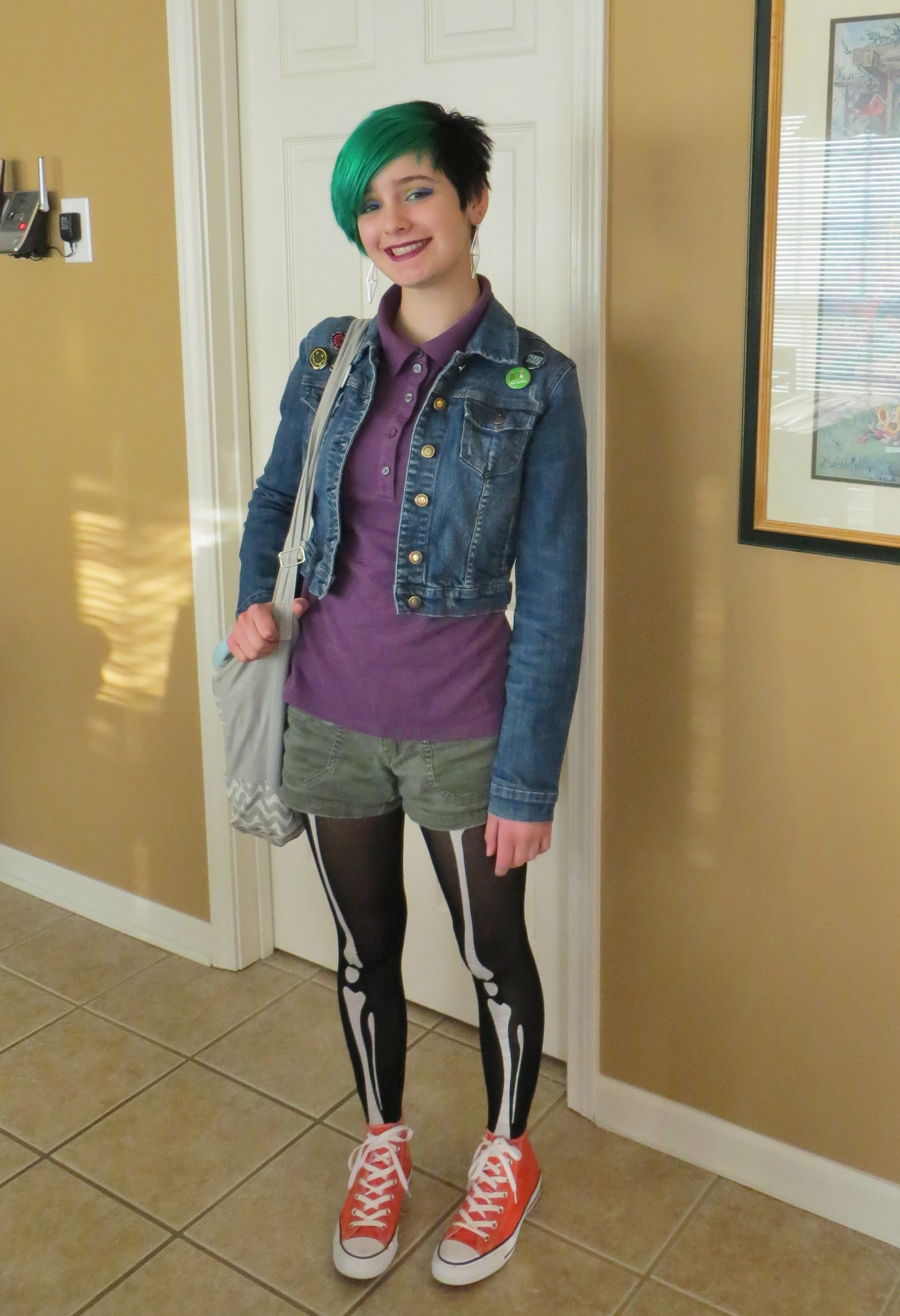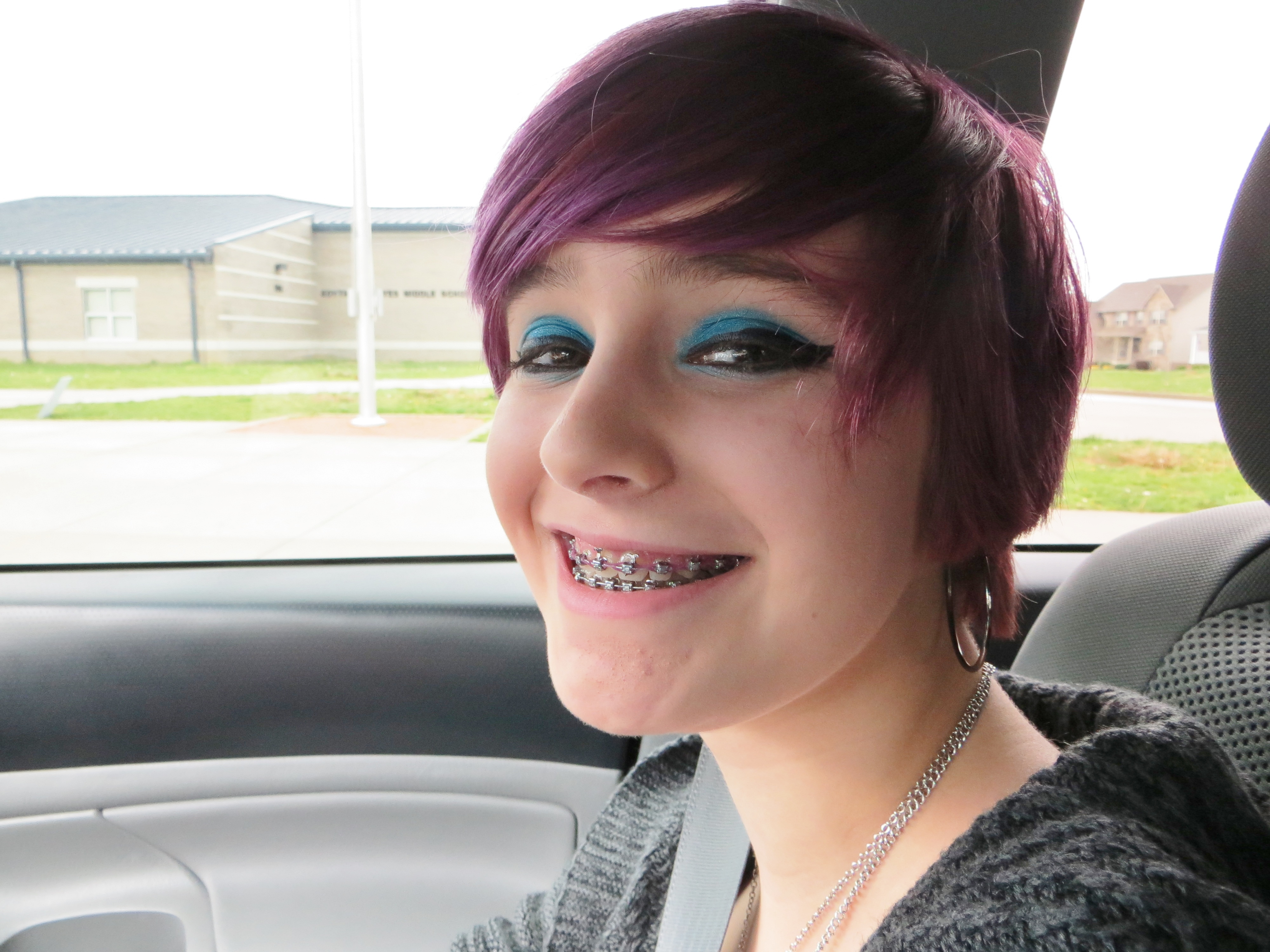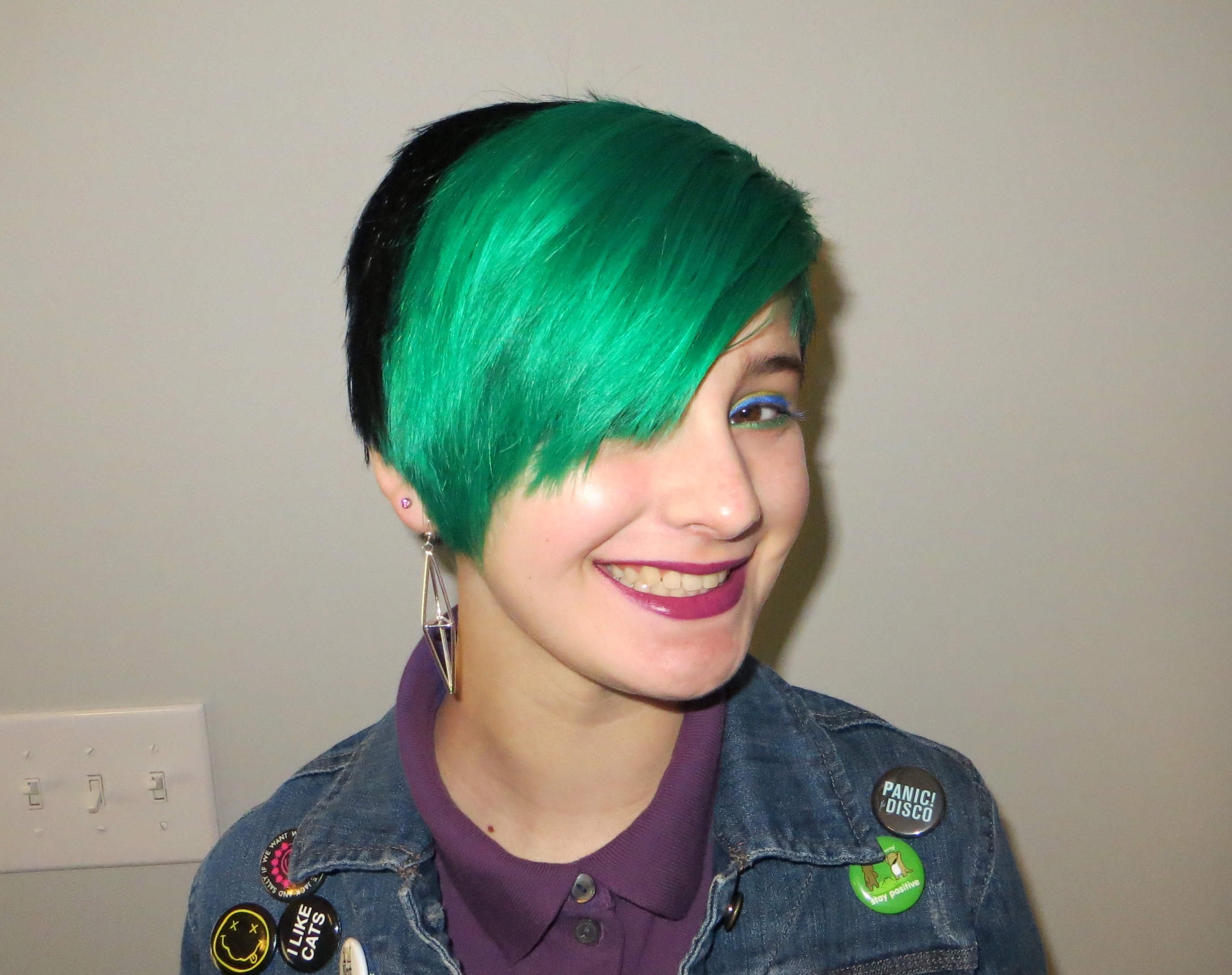 I'm about 13 or 14 in these pictures, back when my life consisted of listening to Fall Out Boy's Folie A Deux on repeat and watching the great YouTube masterworks like "Don't Hug Me I'm Scared" with my 8th grade friends at sleepovers. I think I believed I was cool, and to be frank ,it was pretty cool when things were that simple. As for if it was a phase? The haircut, yes. The music? Absolutely not.
Kiku Gross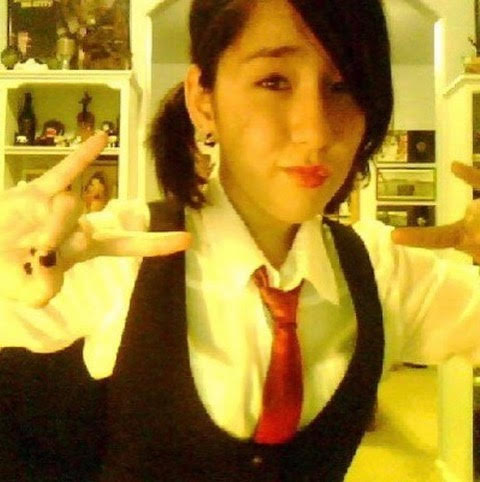 Why yes, I only have one photo of me in my scene phase, because I very aggressively tried to scrub every photo of myself from that time period off the internet.
I was probably about 12 here, and if the pigtails and vest didn't tip you off, I was a huge fan of Lindsey Way (better known then as Lyn-Z), the bassist of Mindless Self Indulgence. My "scene phase" lasted from about 2009 to 2012 – from 12 to 15.
(After my scene phase came my indie phase in which I tried really hard to be Ramona Flowers. I was insufferable until college, probably.)
Generally speaking, I was a jeans and hoodie kind of kid – and at any given point, I looked like a Hot Topic had thrown up on me. My favorite pieces of clothing from that era were my bright yellow TRIPP skinny jeans (a la Hayley Williams), my horn-rimmed square glasses that looked just like Mikey Way's, and a green army jacket that I got on sale. I frequently wore my hair in pigtails (see the Lyn-Z thing above), and when I could get away with it, I'd ring my eyes in the smudgiest black eyeliner I could manage – a look I learned courtesy of a video by Pete Wentz.
Because I was still literally a child, my parents didn't allow any of the face piercings that I wanted, and my school didn't allow any of the hair colors I wanted. I distinctly remember being very jealous of an older friend who was allowed to get snakebites and dye her hair purple.
(Worry not, reader, I would eventually get to dye my hair and get face piercings – just not when I was literally 12.)
While my style was pretty typical for the time, and I looked very cool, I'm sure of it – I still can't help but wince when I look back at these photos. Especially because now tweenagers have Instagrams and definitely look better than I do now as an adult.
But hey, being ugly builds character, right?