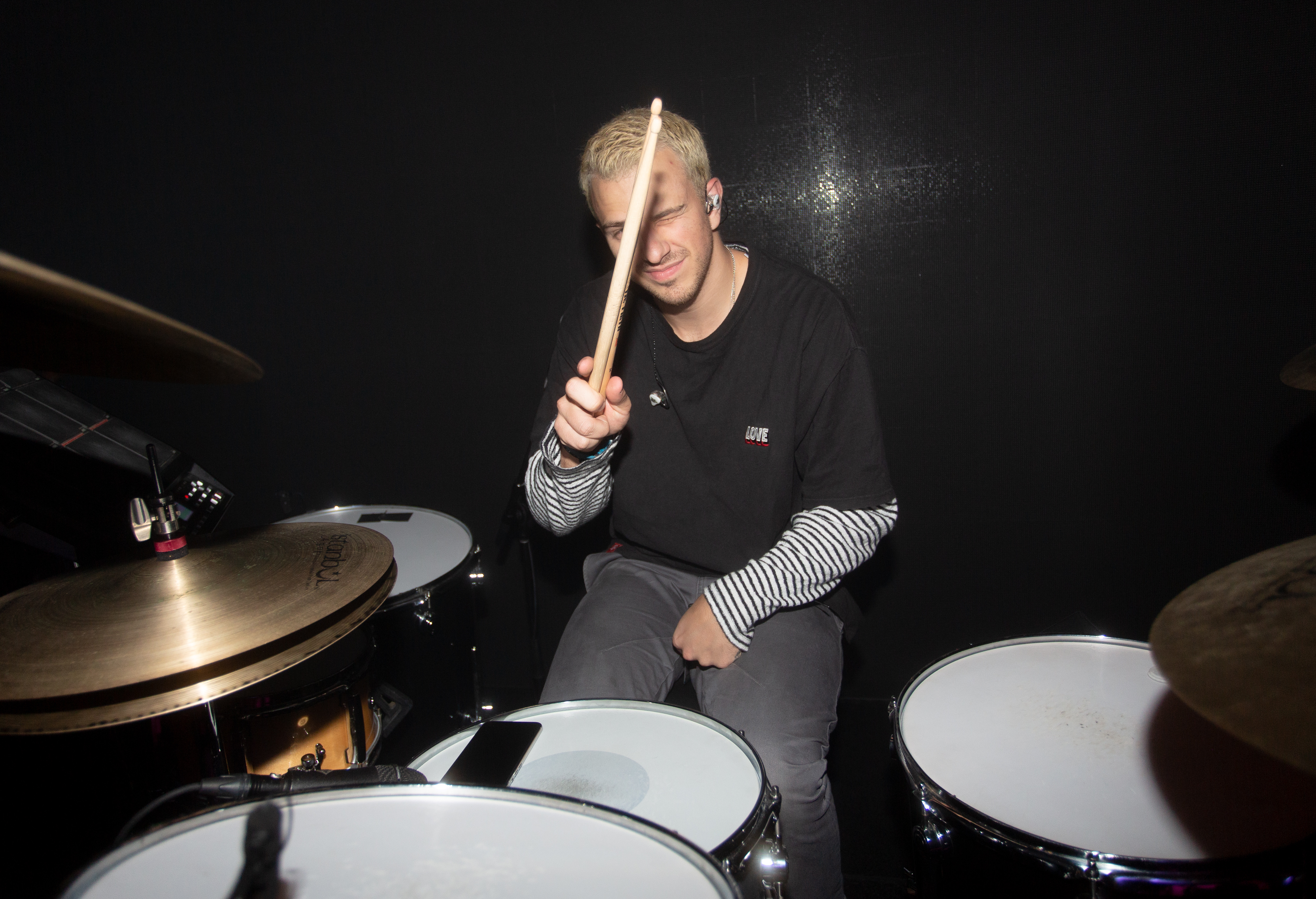 Sometimes, life just divinely aligns. From making a friend at church to touring the world, drum tech Josh Kottke has spent the last year and change living the dream with LANY. He was kind enough to respond when we slid into his DMs about this interview, and his humble spirit is abundantly evident from the answers below. Thanks, Josh for sharing your story with S&S!
S&S: How and when did you become a drum tech? Did you start out in a band?
Josh: So, I've been playing drums for 15 years and went to school in Memphis, TN to study music performance. I've played with some different people and groups during that time. But I actually only became a drum tech about a year ago when Jake asked me to come out on the road with them.
S&S: What bands have you worked with on the road? How did you get connected with LANY?
Josh: The only team I've worked with from a production standpoint has been LANY. I met Jake at Mosaic in 2016. He was playing drums at church one Sunday, and I asked if he wanted to grab a coffee that following week. I knew of LANY, but my wife and I were new to Mosaic at that time, and I cared more about him (Jake) being a Christian and being involved in the church than I did him being in a band. Fast forward to Spring of 2018, I was drumming on tour with Mosaic MSC (Jake's wife Mariah is the head of MSC). We finished our run on OUTCRY, and I got a text asking if I'd be interested in going on the road with LANY.
S&S: Take us through a typical day for you on tour.
Josh: My days look different depending on what country we're in. During our US tour this year, I took on a carp. role as well. A typical US day would usually start with finding some coffee before we unloaded the truck. From there, I'd help build some of the staging and then move into my tech role. The rest of the tour this year was more focused on the drum tech side. I think a good drum tech has to understand the drummer they are setting up for; being friends with Jake aside from LANY helps a lot. To keep it simple, my role is to set up the drums and make them sound good, and then during the show, I am standing side stage in case there are any issues.
S&S: What are the best and most difficult aspects of being on tour?
Josh: The best part of touring is traveling the world and everything that comes with it. The worst is being away from my wife.
S&S: How do you like to spend downtime when you're traversing the country/world?
Josh: Finding good food and coffee, seeing movies, and playing golf!
S&S: What's your favorite food/beverage to hunt for while on the road?
Josh: Coffee! And something local.
S&S: What are some of your favorite tour memories?
Josh: Waking up in a new city is really special, but nothing beats the relationships that are formed on the road and meeting new people.
S&S: Any bucket list locations or experiences you haven't hit yet?
Josh: Europe! I didn't join LANY on their EU run this year, so I'm very excited about that in the future.
S&S: Have you formed any special relationships with band members or tour mates?
Josh: All of them! LANY has the best crew in the world. It's a big family.
S&S: What do you do when you're not on the road? Does time off make you miss touring or invoke a desire to stay home?
Josh: I'm always seeking out other music opportunities. I would love to get back into the studio, but I usually find other odd jobs around LA when I'm home because LA is expensive. I'm always missing tour, but nothing beats getting to be home with my wife.
S&S: What role has faith played in your life/career thus far? Do you ever visit different churches while on tour? 
Josh: I have yet to visit another church on the road, but I am always tuning into my fam back home (Mosaic has an awesome live stream). But my relationship with Jesus is everything! I've found myself in numerous conversations with people about God while on the road – usually when I least expect it.
S&S: Can you share any stories behind your tattoos?
Josh: Once I was getting a tattoo in Toronto, and I asked my wife what I should get and her response was "get a tattoo for me!" So I did, and now I have a tattoo on my shoulder that says "For Taylor."
S&S: What tours do you have coming up (bands/dates)?
Josh: See you on the road with LANY after album 3!
S&S: What are some life lessons you've learned on the road?
Josh: People are everything. Being away from home isn't easy – people make that better. We should always be rooting for the success of others.
S&S: What advice would you give to someone interested in becoming a drum tech?
Josh: Same advice I'd give to anyone wanting to be successful in anything – just be everyone's friend and love everyone without an ulterior motive. It's really that simple. Hard work and dedication are obvious necessities for success. Being kind is a choice.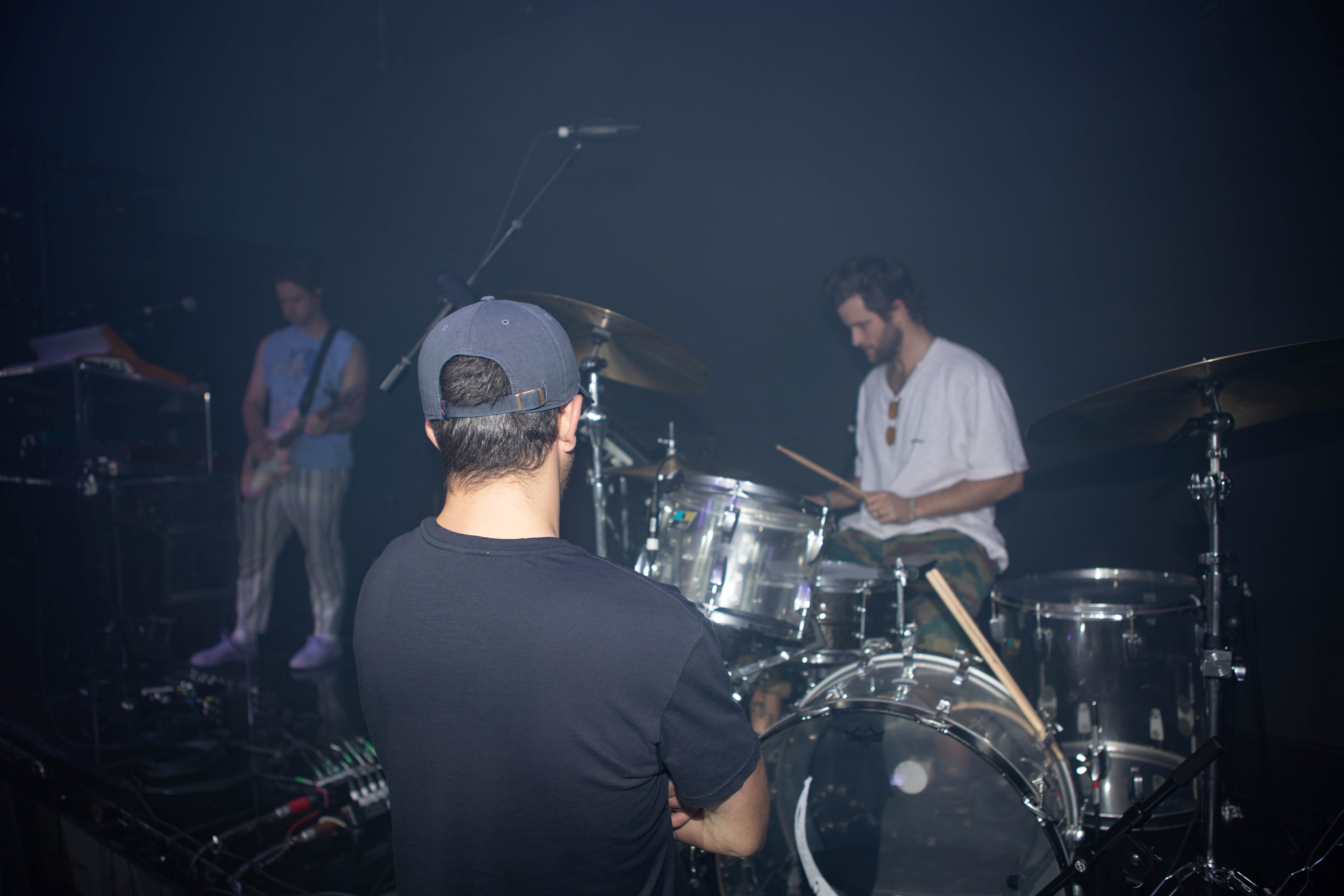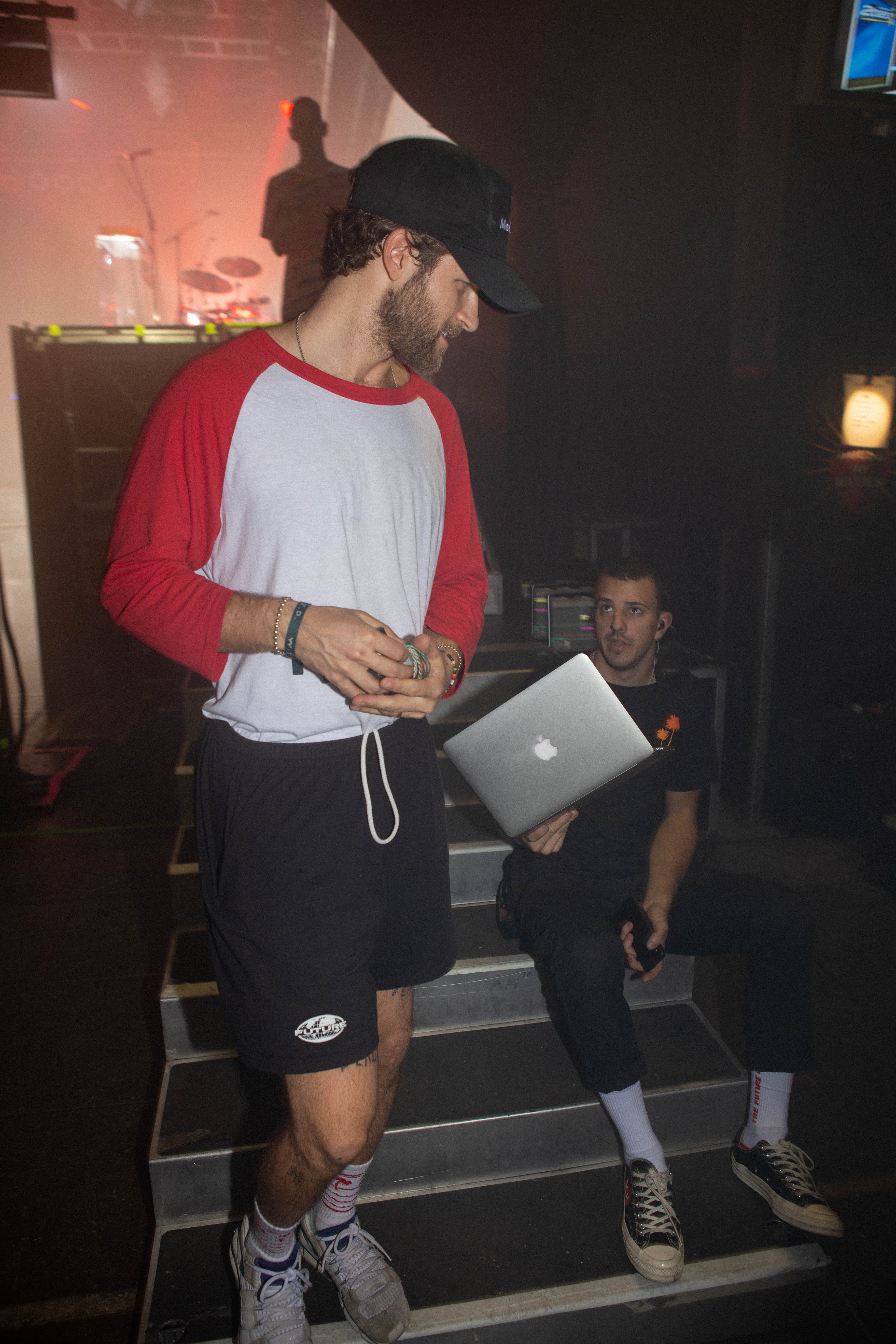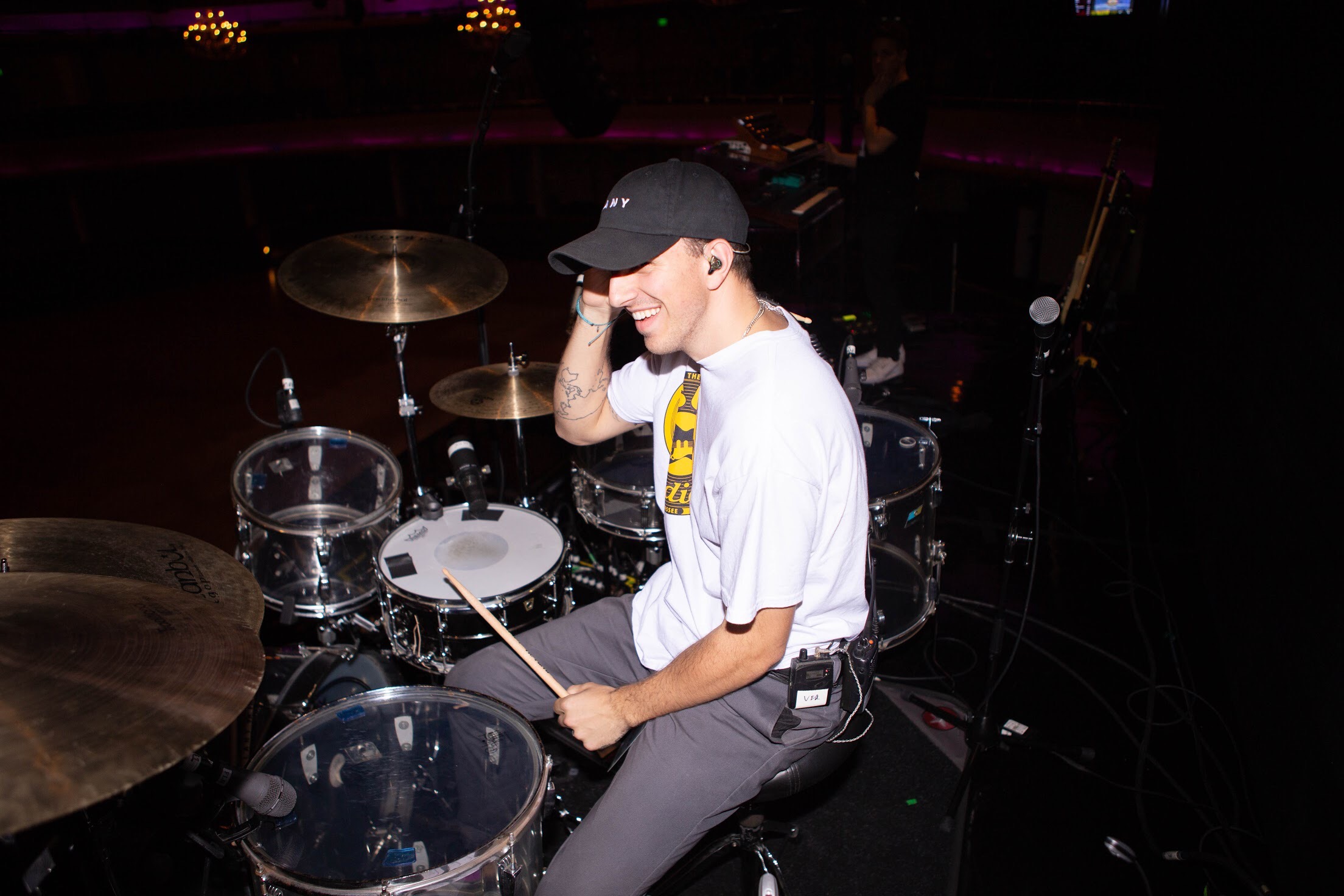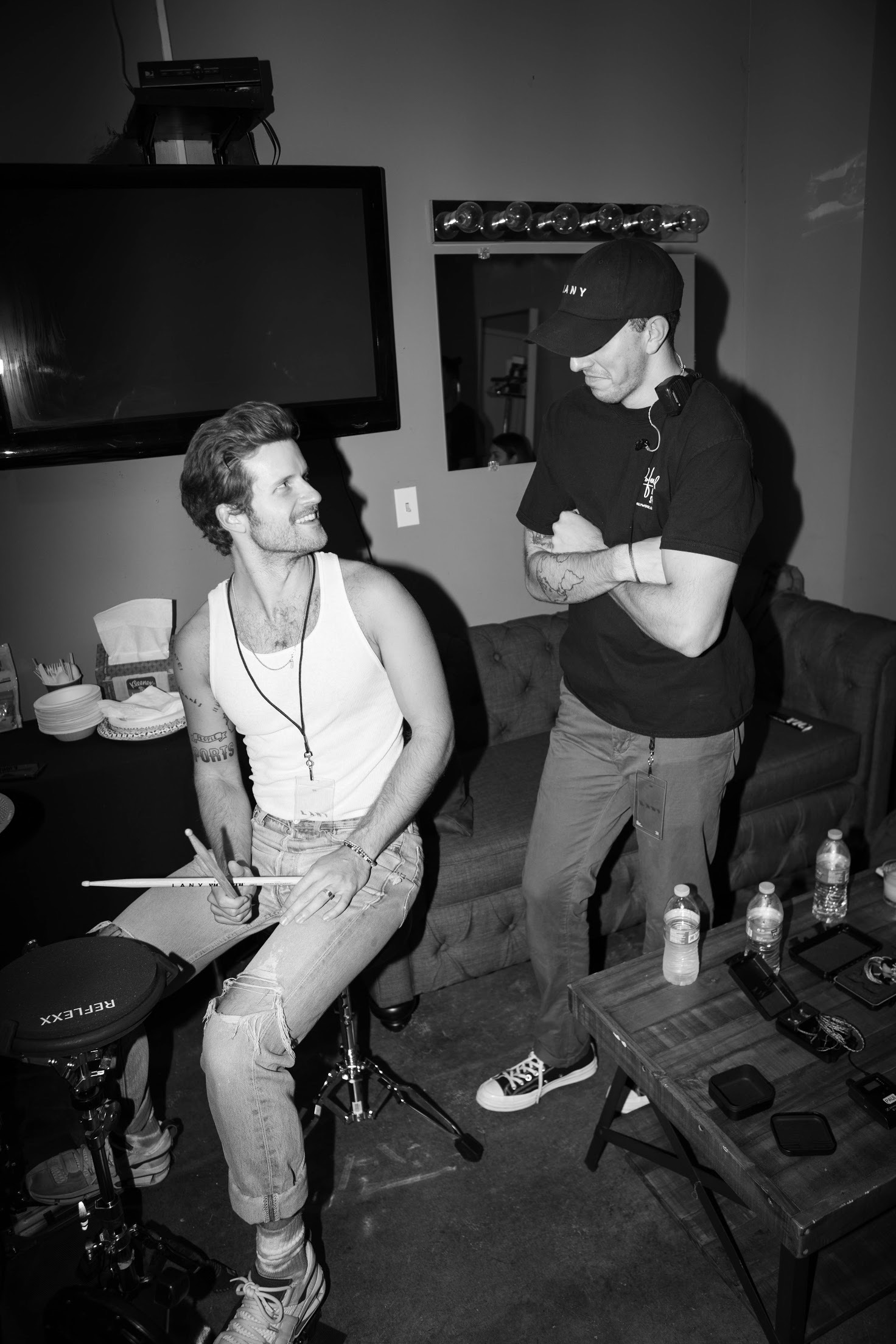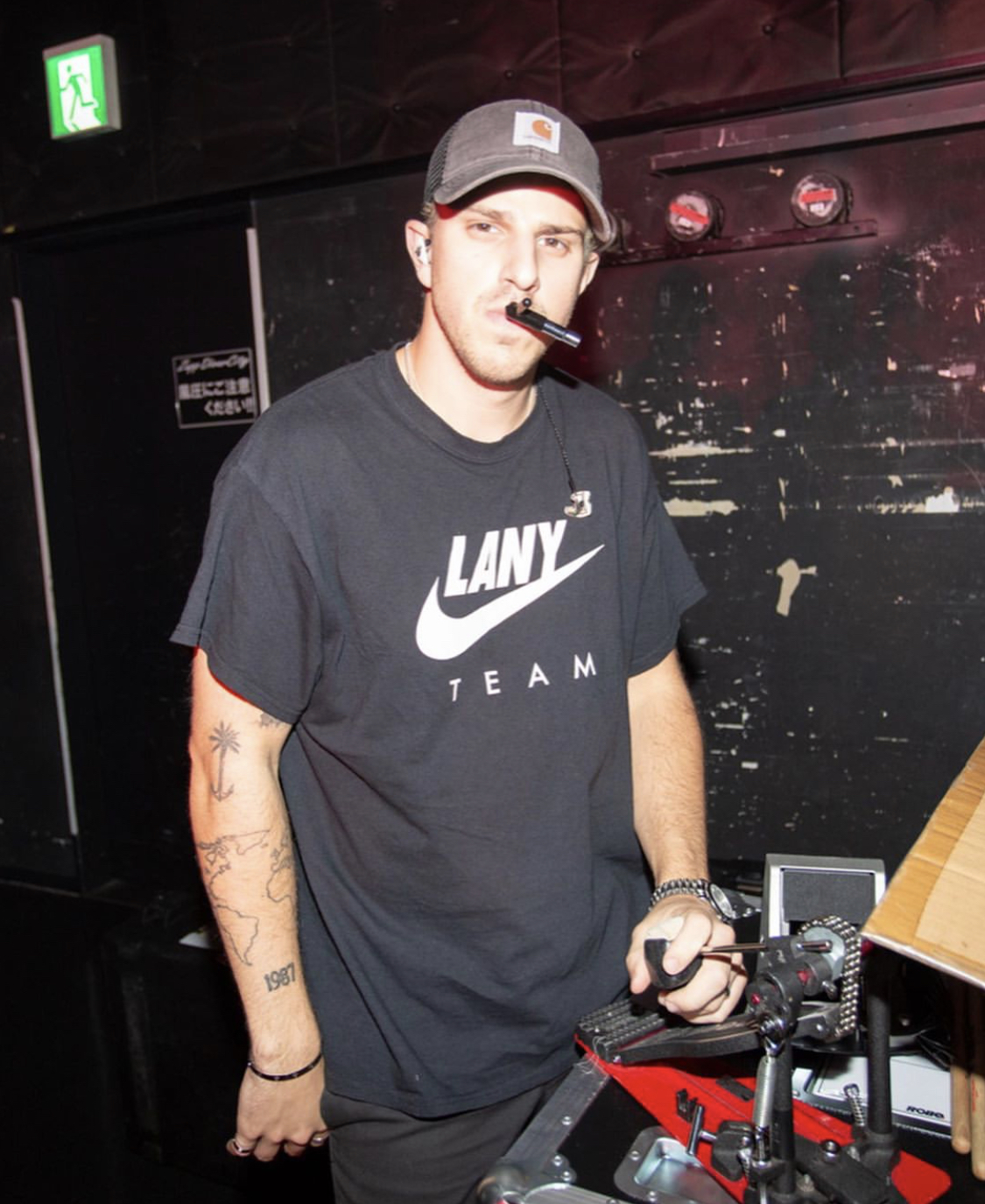 Tour Life is a new Stars and Scars featured section where we interview the "behind the scenes" rock stars on tour with bands – managers, security, instrument technicians, drivers, photographers, videographers, light and sound technicians, merchandisers, etc. Know someone who would be a great fit for Tour Life? Email elyse@starsandscars.com