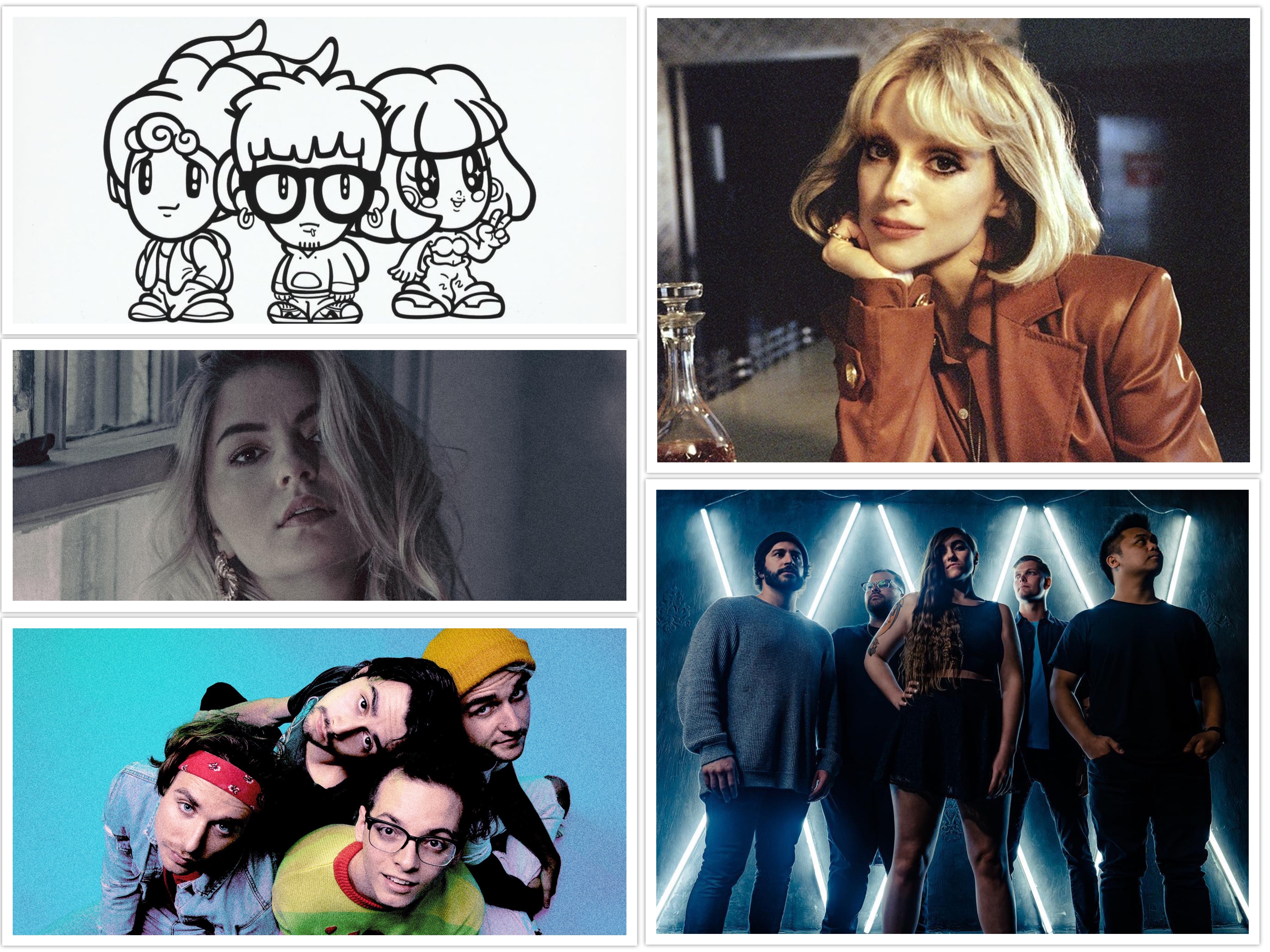 As the weather starts to heat up, naturally, so do our playlists – and amid the many new and exciting releases that have hit our ears these past few months, it's been quite the feat keeping up! To make it a little easier, I've decided to highlight five singles that have made their way heavily into my current rotation. These tracks are some of the most diverse, genre-defying, and eclectic songs of the year thus far and will make a fine addition to any playlist. Check out the list below to find your new favorite jam!
1.) "Desensitized" – The Ones You Forgot: NJ pop-punk and alt-rock up-and-comers The Ones You Forgot have had a bit of a quiet 2020, but it's looking as if the band is about to ramp up its profile considerably soon thanks to the release of their latest single "Desensitized." The track features a more hard-edged and moodier production style than their previous tracks, and lead vocalist Jenna Bruno delivers some of her most passionate and vulnerable lyricism yet. The song conveys a relatable message about feeling numb to the challenges of daily life but still manages to pack in the energy and crossover appeal that TOYF is capable of. If this latest track is any indication, the band hasn't become desensitized to creating pop-punk bangers with heart, style, and emotion to spare.
2.) "Spinning" – No Rome, Charli XCX, The 1975: Nothing beats a formidable supergroup these days. That rings especially true for "Spinning," an Avengers-style team-up of alt-pop superstars Charli XCX, The 1975, and worthy rising talent No Rome. The track is an electronic dance-ready pop anthem that's full of infectious hooks and grooves, all melding together the unique styles of its three collaborators. With its mix of diversity, polished production, and top-shelf talent, "Spinning" is a surefire triumph and will no doubt be a playlist favorite this year. With such talent and skill, this is a track that more than lives up to its title.
3.) "Pay Your Way In Pain" – St. Vincent: After a four-year hiatus between original music, alt-rock songstress St. Vincent has returned with a new single, an upcoming record entitled Daddy's Home, and a bold new artistic direction all heralded by the funky glam-rock of "Pay Your Way In Pain." The track finds St. Vincent aka Annie Clark inhibiting a groovy yet raw slice of 70's influenced funk with a visceral edge and biting lyricism delivered with exuberance, looseness, and a surprising sense of sly humor. The single also showcases Clark's knack for unique production choices, distinct melodies, and a vocal performance that's equal parts cheeky, swagger, and gleefully inhibited. As a stand-alone track and mission statement for her next musical era, "Pay Your Way In Pain" is an energizing and electrifying achievement. Ain't nothing painful about this listening experience.
4.) "Selfish/Low-Key Stressed" – Taylor Tote: Coming off a fairly productive 2020 and already significant 2021, Taylor Tote brings in the latest direction of her EP 21 Minute Drive with two strong singles, "Low-Key Stressed" and "Selfish," which both point to her growing artistry and eclectic range as a performer and songwriter. Both tracks are very much engaging; "Low-Key Stressed" is an anthemic pop/R&B number that chronicles the anxieties of a new connection while "Selfish" is a throbbing neo-disco number that's more on the slinky side while showcasing Tote's bluesy yet soulful vocal chops. It's hard to pick between the two, so naturally both come highly recommended and build off one another with sophistication and flair while remaining certified bangers in their own right. It'd be "selfish" to not recommend these two pop gems for your listening enjoyment.
5.) "I Want My Life Back Now" – The Wrecks: Emerging alt-pop band The Wrecks have been on a consistent roll between album and EP releases and once again establish their growing talent with the aptly titled "I Want My Life Back Now." The track is an energizing anthem powered by Nick Anderson's soaring vocals and a stadium-ready hook, bolstered by equally electric work from guitarist Nick Schmidt and bassist Aaron Kelly, along with some truly exhilarating drumming work from Billy Nally. The track is a strong showcase of The Wrecks' versatility as a band in terms of sound and style as they navigate an arena rock aesthetic while still maintaining their signature hooks and relatable lyrics with plenty of vitality and passion to spare. Lyrically and musically, "I Want My Life Back Now" once again demonstrates The Wrecks' presence as a genuine talent and stands as one of their most truly exciting and well-rounded numbers so far. Highly recommended for both newcomers and established fans. Expect this to be quite the crowd-pleaser when live shows return!