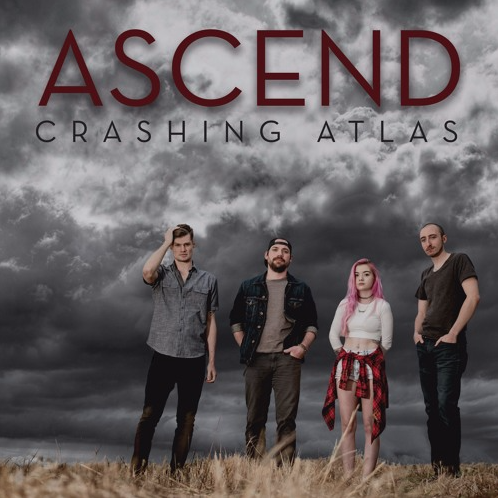 Maryland-based rockers Crashing Atlas have found the sweet spot with their newest single release, "Ascend," off their new EP of the same name – and every single second will have you begging for more of their addictive jams.
Influenced by bands like Paramore and Palisades, the female-fronted group has managed to create a diverse and interesting sound, with the perfect fusion of pop, electronic, and hard rock.
"Ascend," which muses about the negative repercussions that come from a difficult situation, is just what we'd expect from the four-piece – an absolute melee of sound mixed with enlightened lyricism and gritty riffs. Crashing Atlas, as always, is incredibly skilled at switching sound directions at the drop of a hat, blending complicated guitars and heavy drum beats practically with their eyes closed.
Don't sleep on Crashing Atlas – check out Ascend on all major music outlets, out September 22!