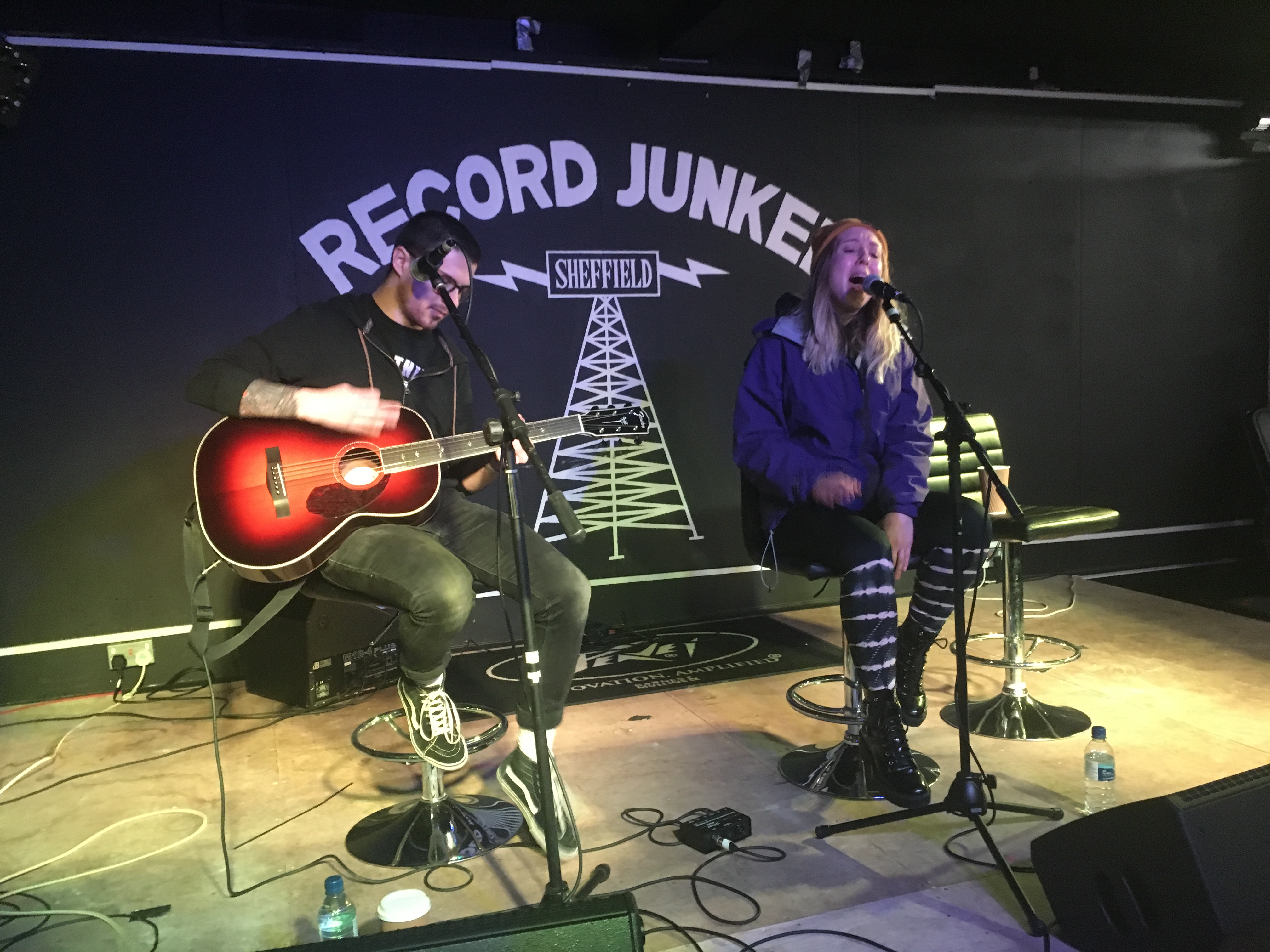 March 18, 2018
Record Junkee
Sheffield, UK
On Sunday 18th March, a contingent of around 40 people braved it through the snow and treacherous weather that was plaguing the Northern UK to attend Milk Teeth's small, intimate acoustic show at Record Junkee in Sheffield. For those not familiar with the venue, it's a great little place and one well worth checking out; not only an excellent record store with a wide collection of punk, metal, emo and alternative vinyls, but also a live venue, fully set up and ready to rock with a stage, PA, sound desk and bar area, and enough space to hold small, exciting shows. It's played host to some great events and well-known names since it first opened in 2016 and has become something of a local legend.
This afternoon's session began at 4:00pm and was opened up by Sheffield alt-rock act Deadset Dream. The band are usually a five-piece complete with a drummer and bass player, but for this show, they performed a stripped back set featuring two acoustic guitars and lead vocals. The three of them perched up on stools looked at ease and comfortable with their surroundings despite declaring they were both nervous and excited to have been given the opportunity to appear with Milk Teeth. Despite telling the appreciative audience they don't usually play acoustic sets and only found out they were doing this a few weeks ago, they pulled off an impressive 20-minute opener which left people digging out their phones to look up the band on Facebook and hit the follow button. Their songs were lively, exciting and cleverly written, accompanied by a powerful vocal delivery from lead singer Shiney Lingwood.
Their short set was well received although the audience were still rather shy about moving to the front at that point, leaving a large gap between the stage and the crowd. It was a gap that soon filled up as Milk Teeth took to the stage, however, to warm cheers and claps as vocalist Becky Bloomfield and guitarist Billy Hutton took their places on the stools and settled in for a 35-minute set.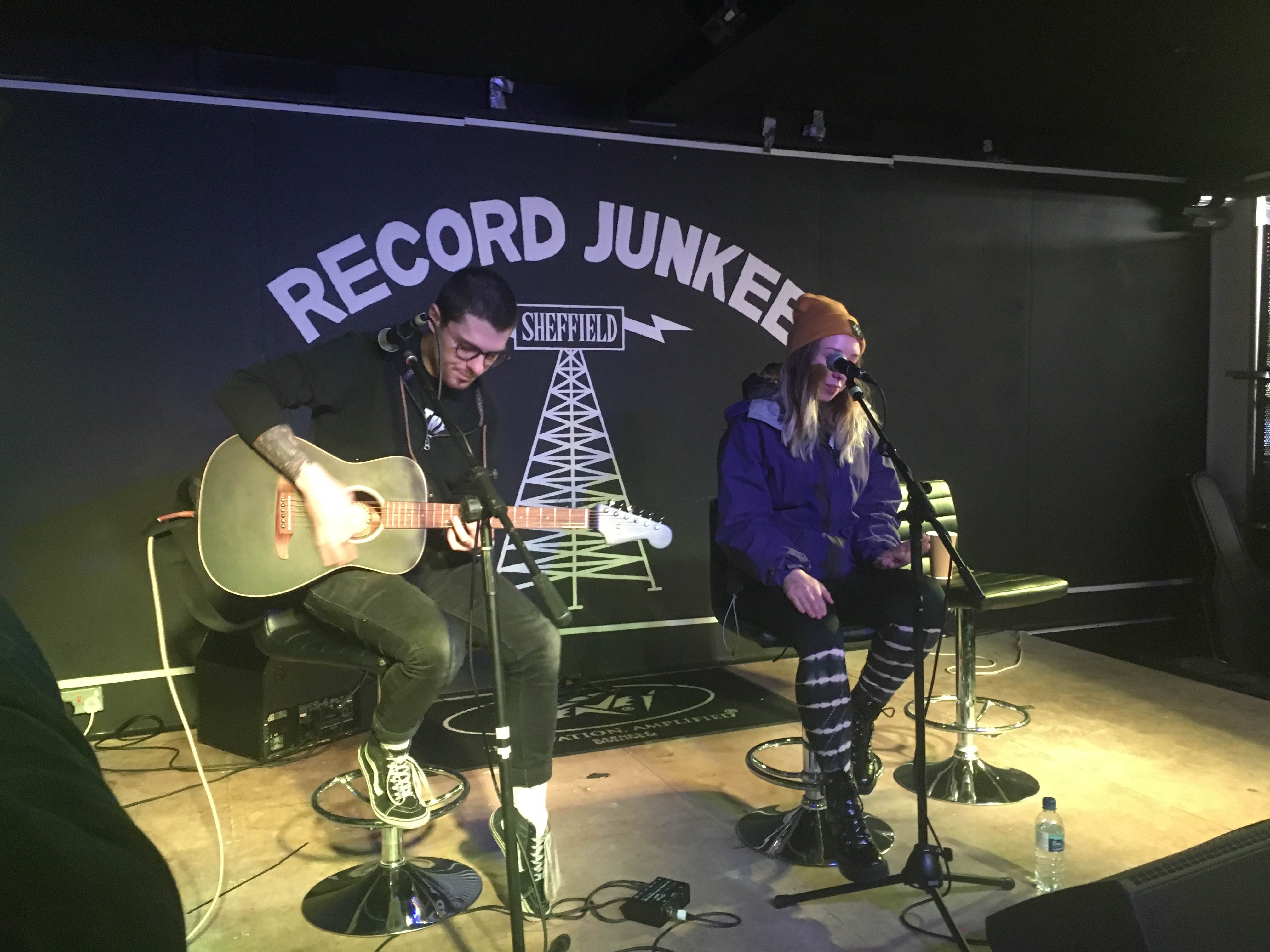 Bassist Chris Webb had been left in charge of the band's Instagram page and was hosting a live feed for those unable to attend the show. It proved to be a source of much amusement throughout the set, especially when Em Foster from Nervus briefly ended up on a split screen shared feed with them, excitedly screaming. The good-natured humour and relaxed banter were apparent throughout, with the two of them chatting to a lively crowd who interacted and occasionally shouted out requests as they played through their classics such as "Kabuki," "Melon Blade," and "Burger Drop."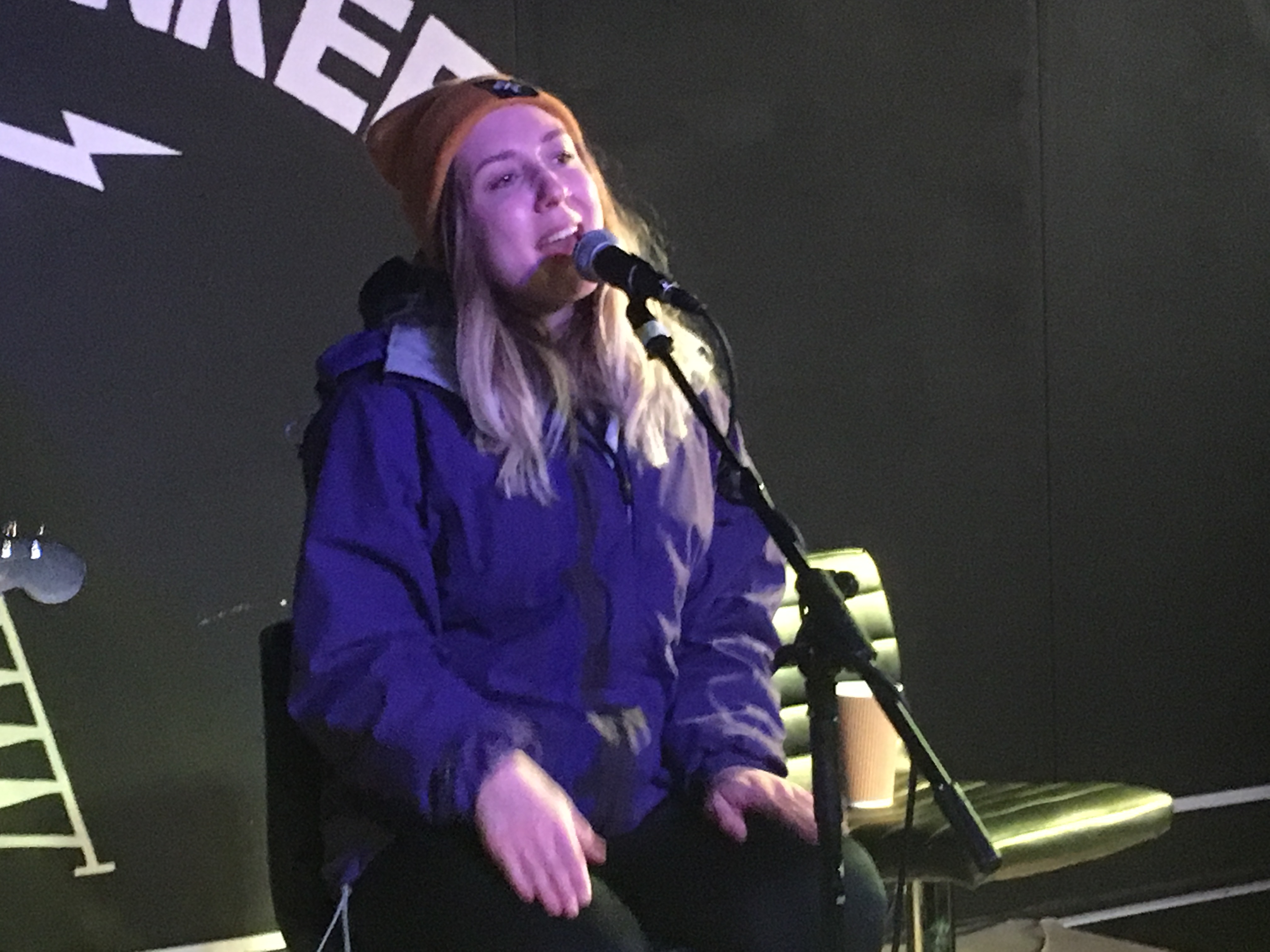 An amazing moment came as Billy was swearing over the mic about tuning up his guitar and Becky jokingly told him off for swearing, indicating towards the camera and reminding him he was live on Instagram, at which point someone shouted out, "He'd better put another penny in the swear jar." The crowd erupted into chuckles at the reference, and Becky remarked it was a "beautiful introduction" before launching into an equally beautiful rendition of "Swear Jar," a song which really lends itself to an acoustic performance.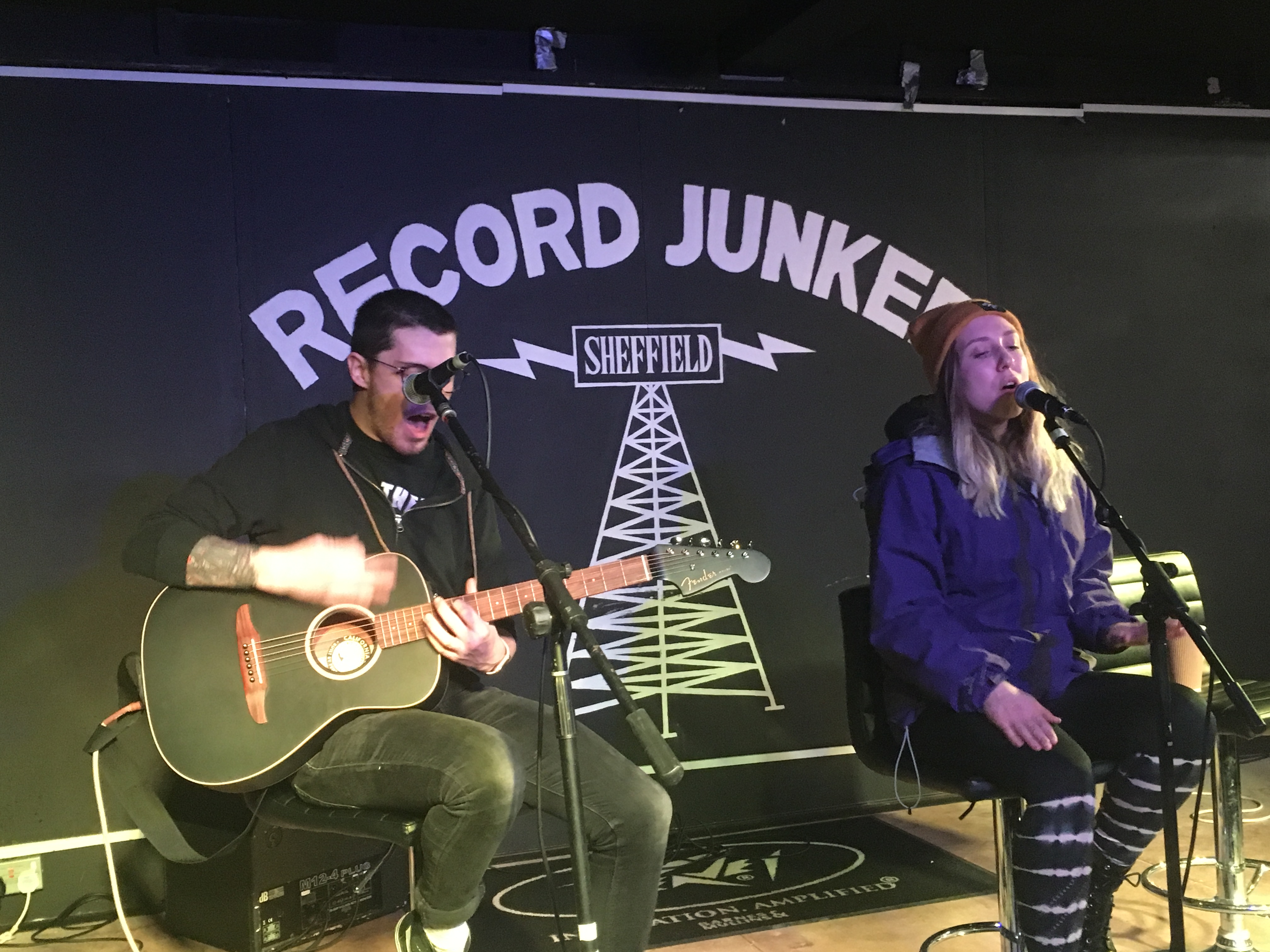 The entire set was very well constructed despite Milk Teeth not working from a list (perhaps they had one in their heads). The warm tones of Billy's guitar combined with Becky's unique powerful vocals served to transport the audience on a happy journey of cheerful punk far away from the bitter cold of the raging snow outside. It was a truly magical afternoon, and I hope the band enjoyed their Toby Carvery afterward!