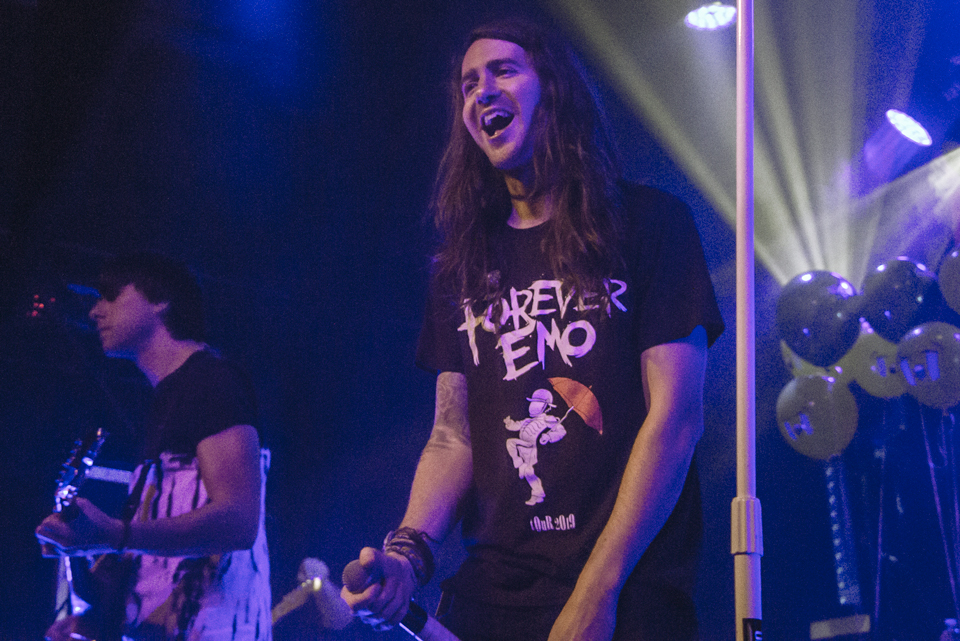 Mayday Parade
Nick Santino
November 12, 2019
Warsaw
Brooklyn, NY
Review and photos by Blair Levinger
True story: as a teenager, my first concert was Mayday Parade's The Noise Tour at The Fillmore in Washington D.C. At the time, I had no idea that venues had restrictions on photography, so I brought my camera. Somehow, I got past security without any problems, slipped through the crowd to the barricade, and photographed the entire show from the front row. My loves of emo music and concert photography were cemented that night.
So, it was with great nostalgic pleasure that I photographed Mayday Parade once again as they embarked on their own nostalgia-trip. For the Forever Emo Tour, the band has opted for a unique concept: instead of playing their own songs, they are covering songs by other emo bands.
"We've done a thousand of these Emo Nite DJ sets," lead singer Derek Sanders explained during the November 12 show at Warsaw in Brooklyn, New York. "And I always have the time of my life. So, we talked about how cool it would be to actually learn these songs and play them on the road."
"These songs mean a lot to us," he continued. "They're the songs we were listening to when we started Mayday Parade."
True to theme, stepping into the venue felt like stepping into a mid-2000s music video. Warsaw was outfitted with a photo booth and crying Emoji balloons, "Forever Emo" scrawled in pink lipstick-print across the bathroom mirror, a colorful collision of teenaged angst and joy. The show opened with a set from Nick Santino, former vocalist of pop-punk band A Rocket to the Moon. Like Mayday Parade, he leaned into a throwback vibe; alternating between guitar and piano, Santino played a mix of cover songs and A Rocket to the Moon songs. Intimate and sweet, the set was a lovely reminder of the softer side of emo and of the many hidden gems in A Rocket to the Moon's discography.
Up next was Mayday Parade. Beginning with Taking Back Sunday's "Cute Without the E", the band powered through a selection of pop-punk and emo covers, as well as a few of their own hits. Though the songs were borrowed ones, the vibe on stage was still distinctly Mayday Parade's. Sanders, who often performs without shoes, gestured to his black slip-ons and noted that he had recently fractured his foot; "but I'm not going to let that stop the party," he said, and he didn't. Under technicolor lights, the five members of the Tallahassee, Florida pop-punk band were constantly in-motion—jumping, twirling, hair-flipping—and constantly smiling. It was the infectious, electric energy that has become their signature.
The songs spanned a wide cross-section of the emo genre—from Good Charlotte's upbeat "The Anthem" to The Used's post-hardcore "The Taste of Ink" to slow songs like Dashboard Confessional's "Screaming Infidelities" ("Possibly the most emo song ever written," Sanders quipped). Every choice elicited cheers from the audience—and gleeful grins from the band. It was clear that Mayday Parade was excited about this show, excited to play songs they love and to share those songs with the audience. Emo Nite events have become popular because fans love returning to the music that has had a meaningful impact on their lives, and the Forever Emo tour showed that those emotions and meanings are just as powerful for the bands themselves. In the emo scene, we are all in this together.
When it came time for the encore, the crowd shouted for one song in particular: "Jersey." The band was happy to oblige, and then Sanders reminded us of one more core tenant of emo: friendship first.
"Be good to each other," he said. "Be kind to each other. Take care of each other."
Mayday Parade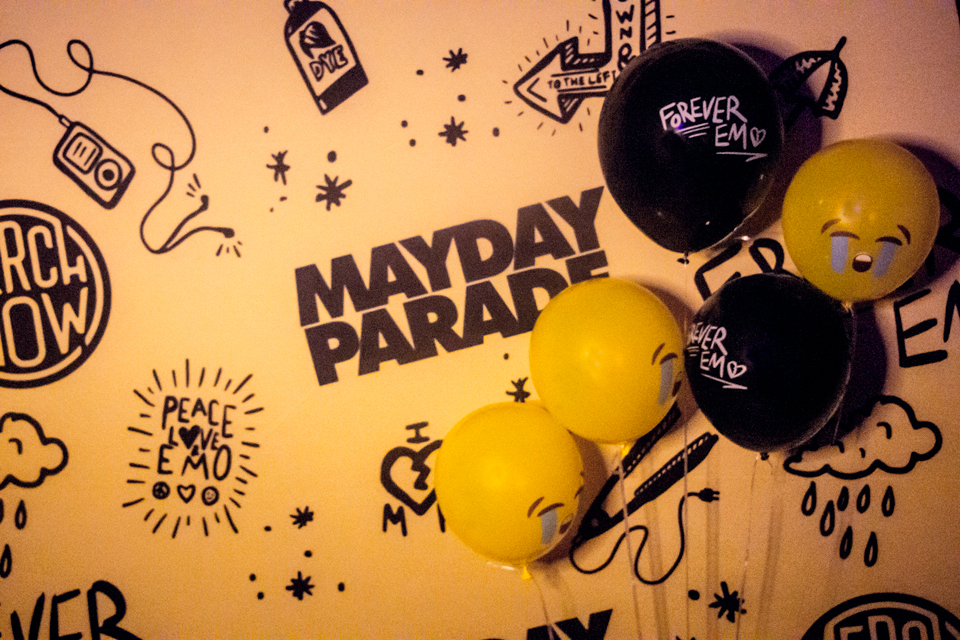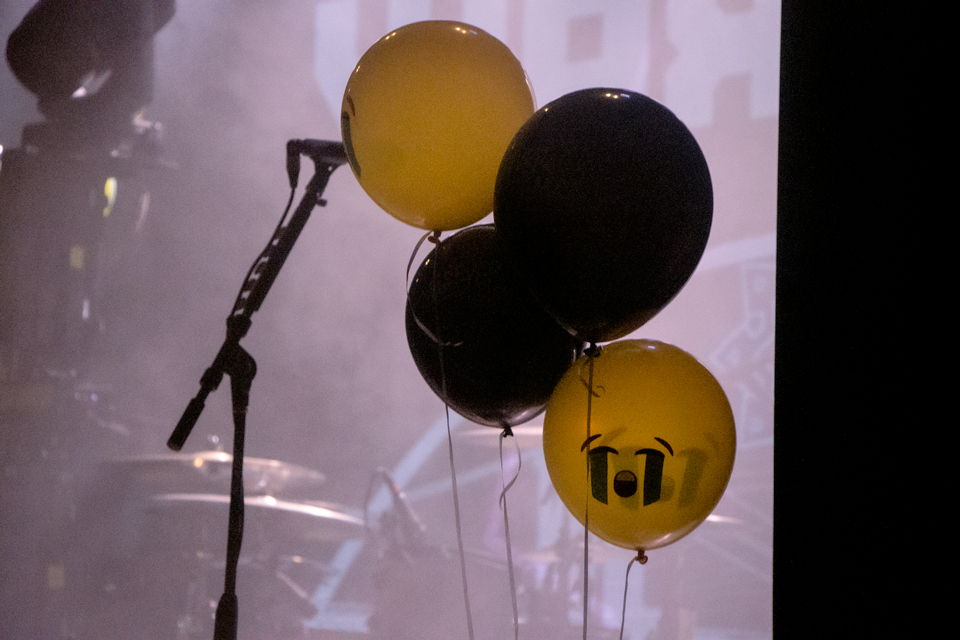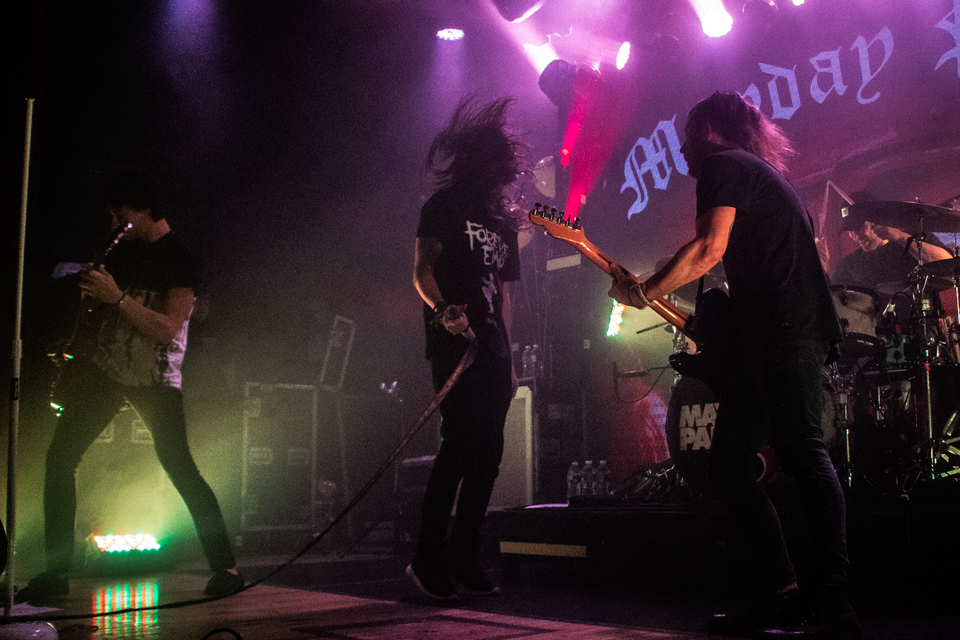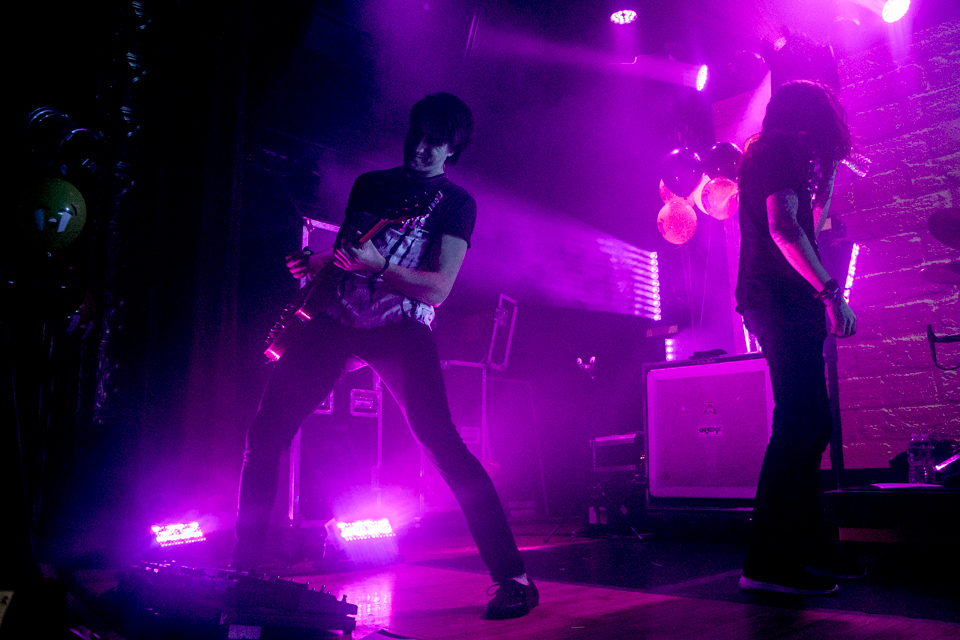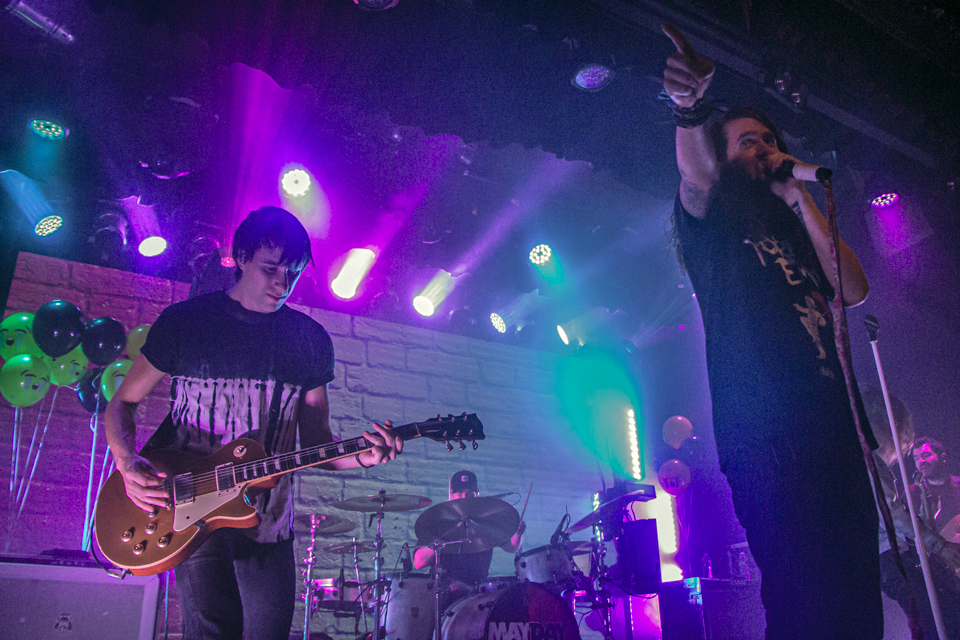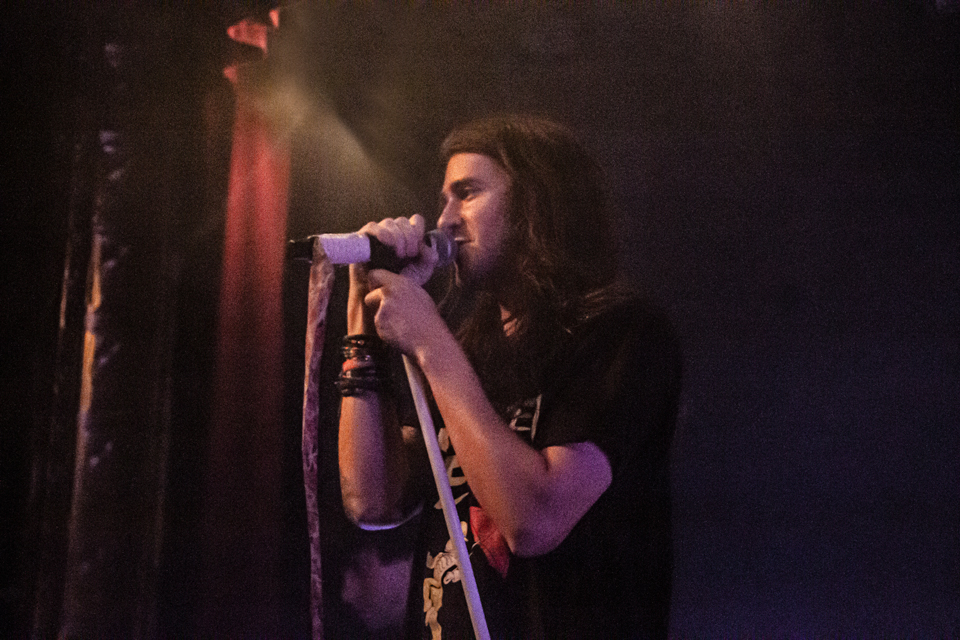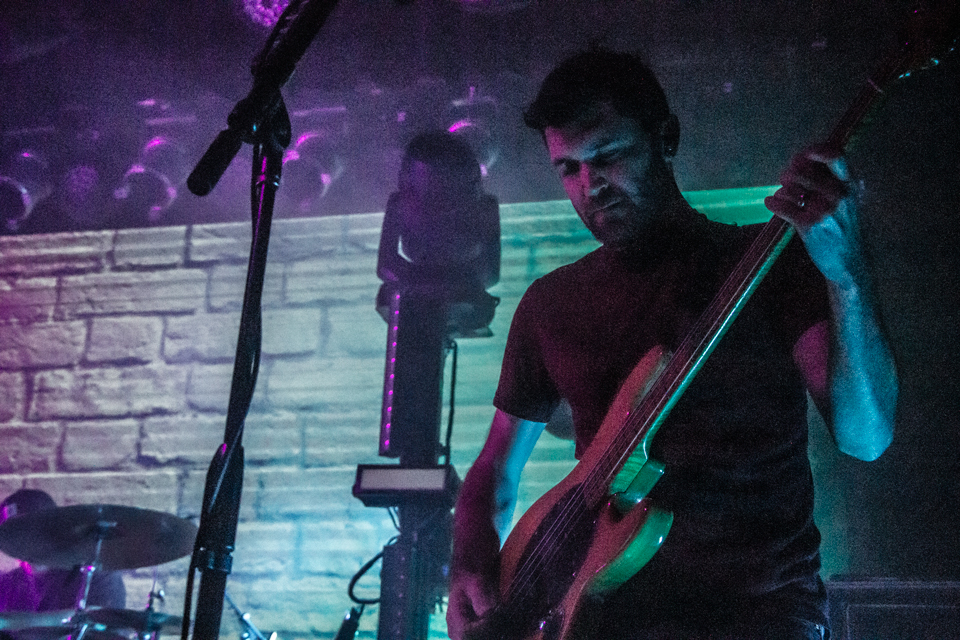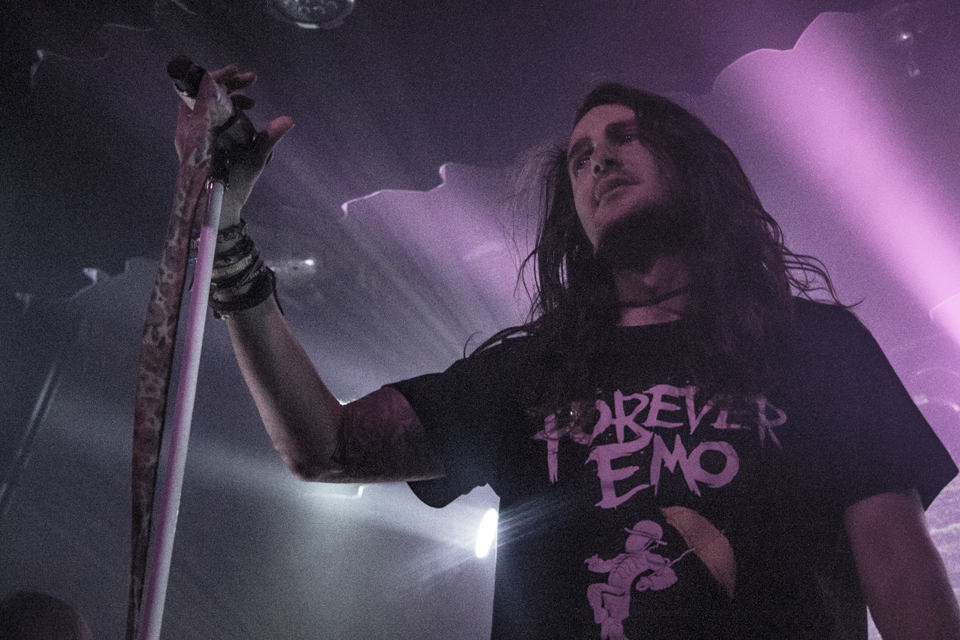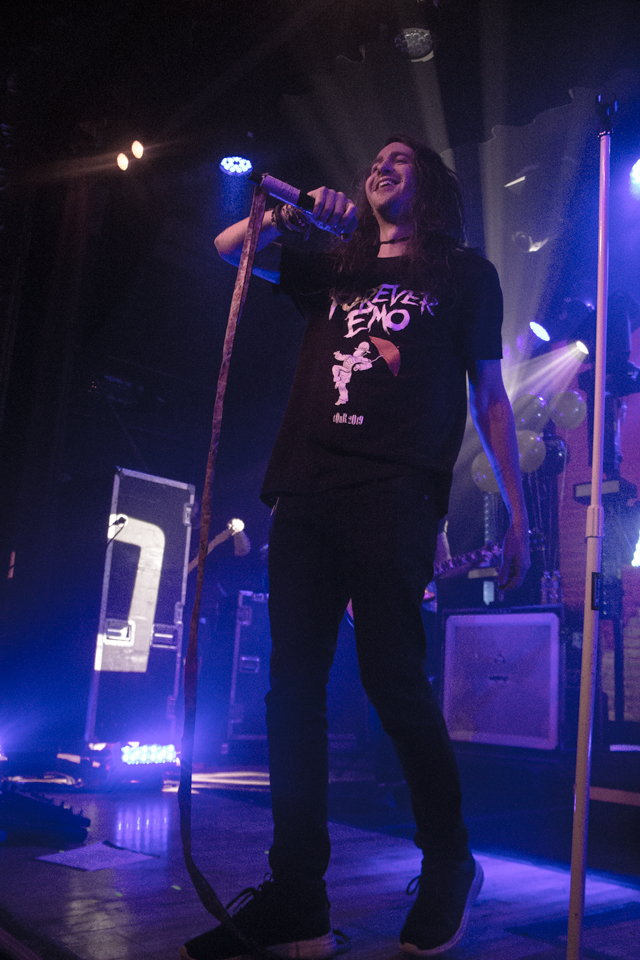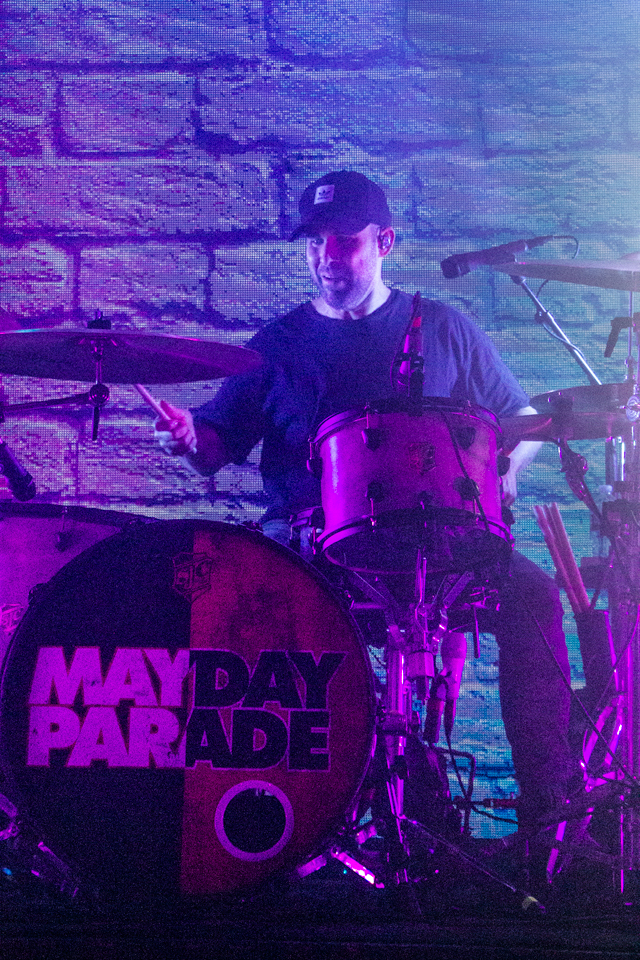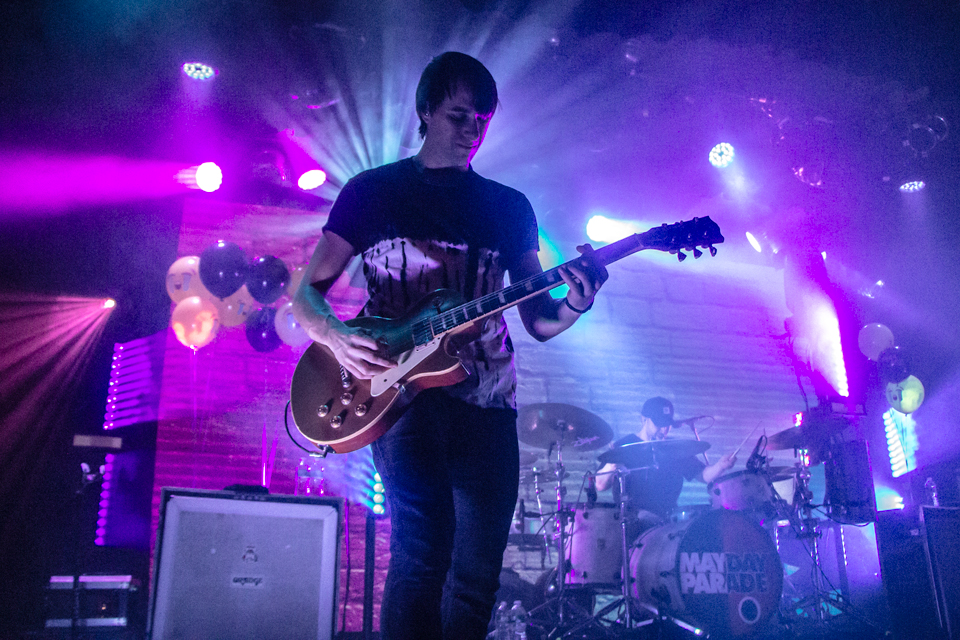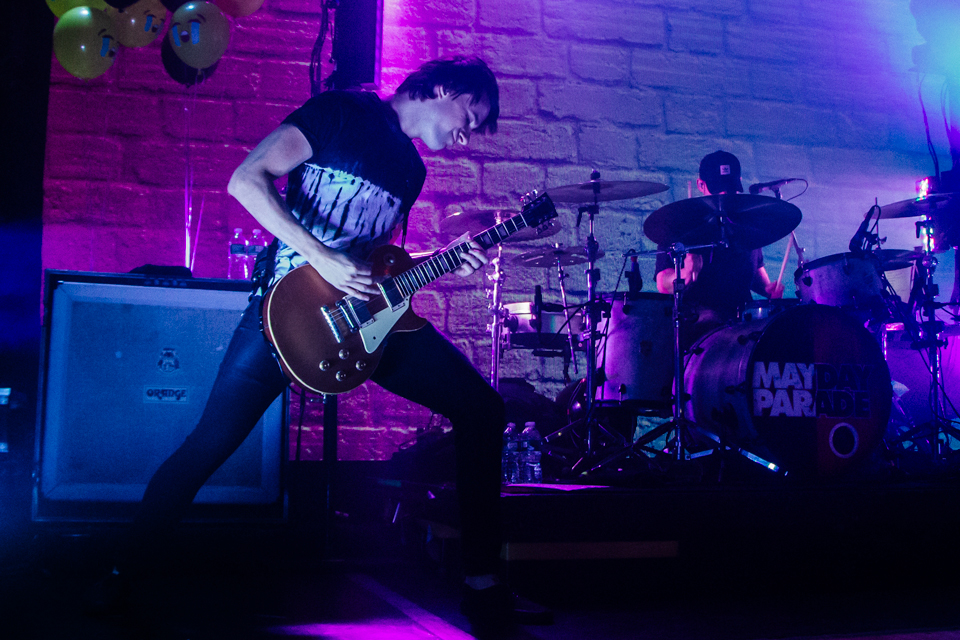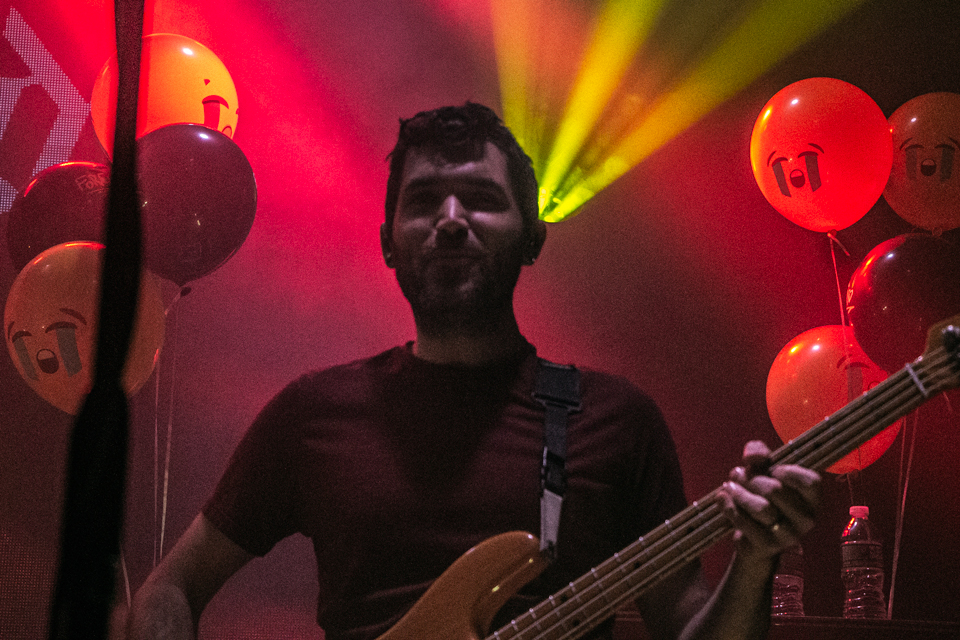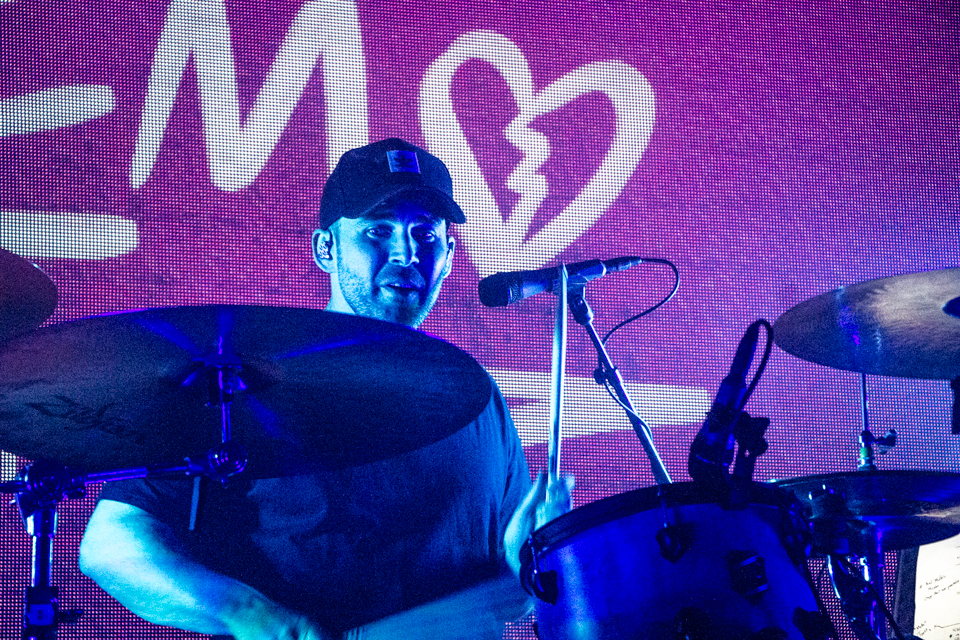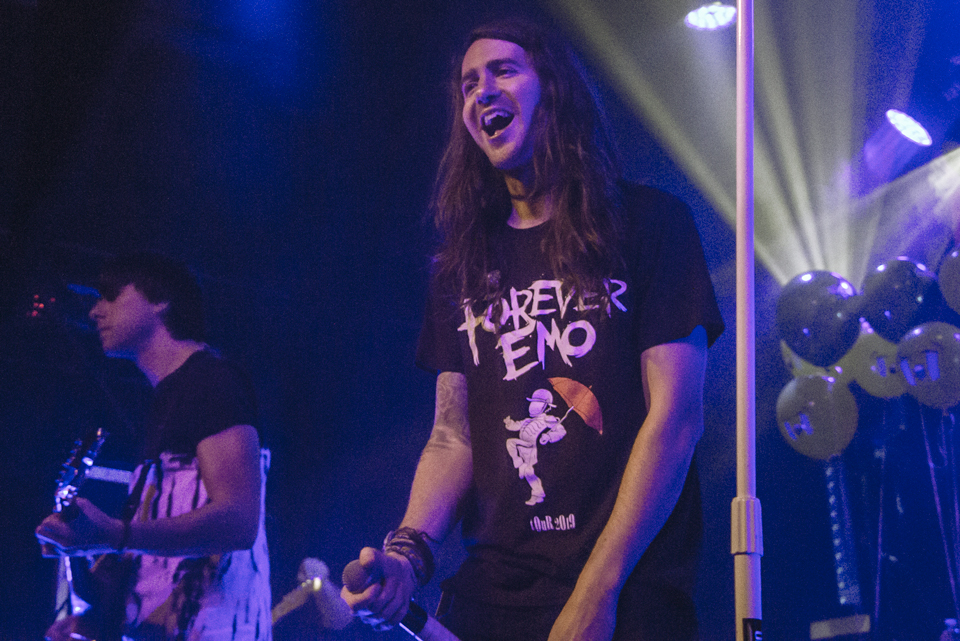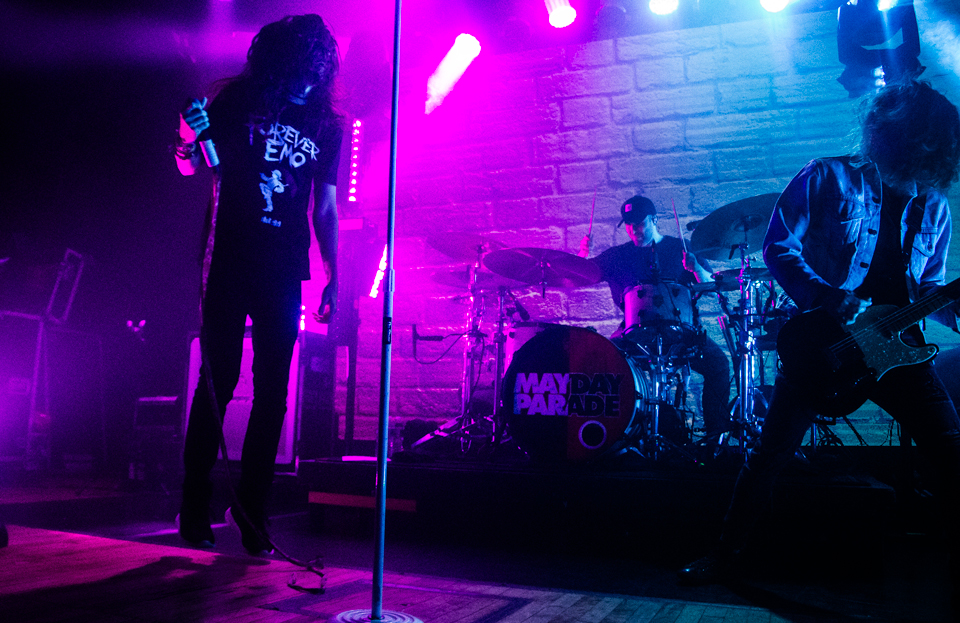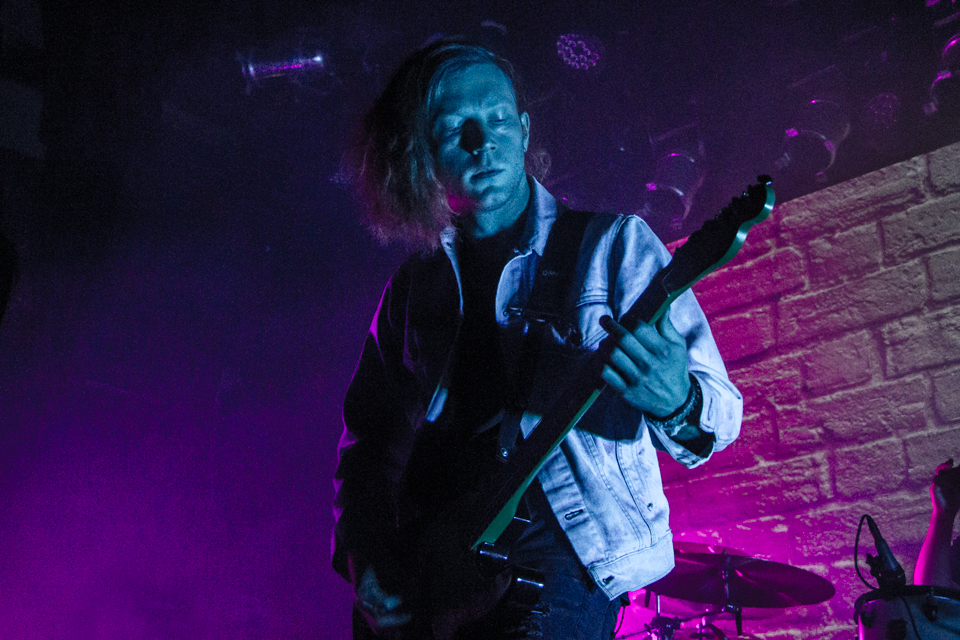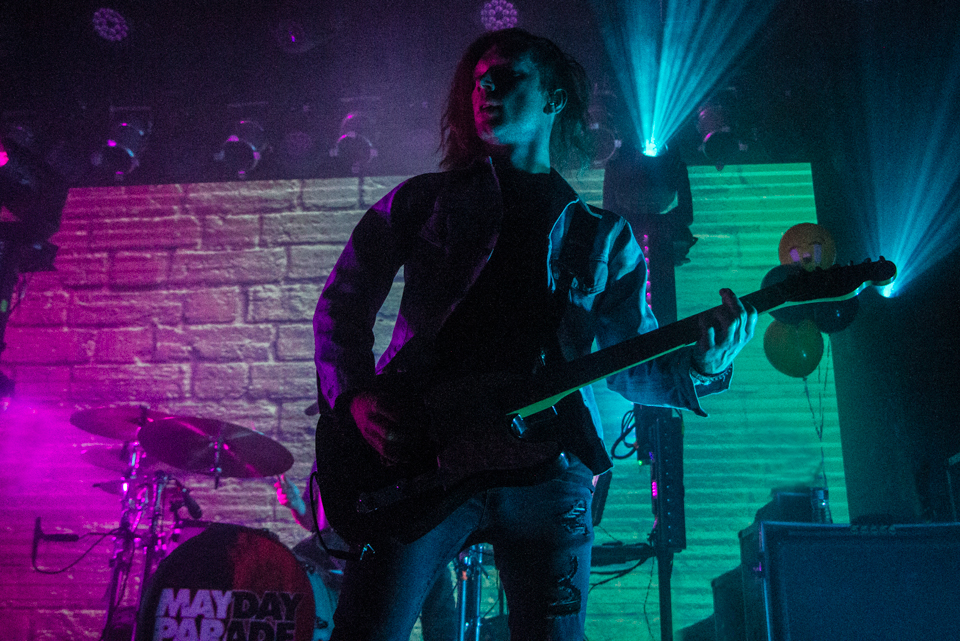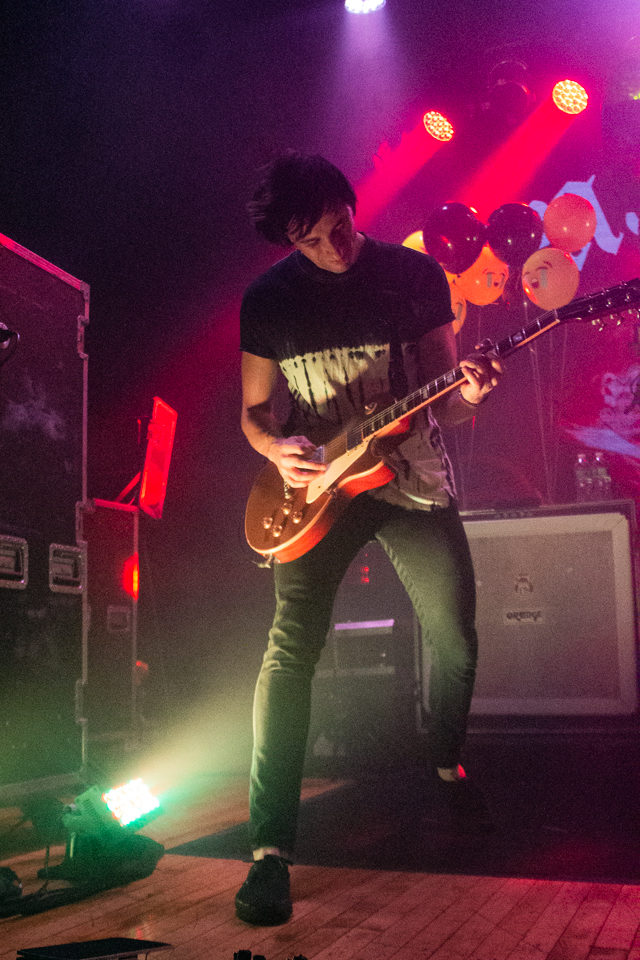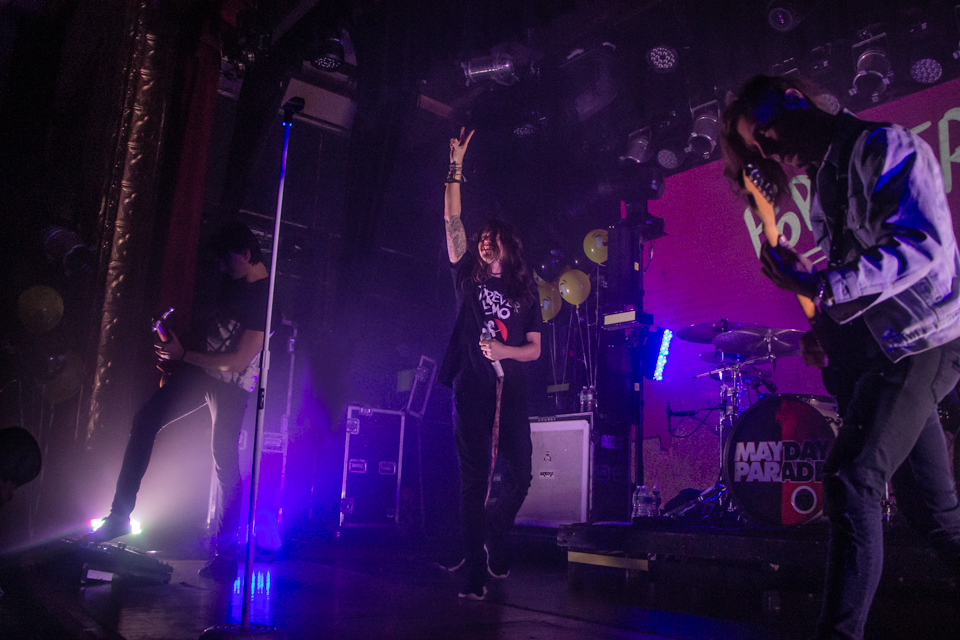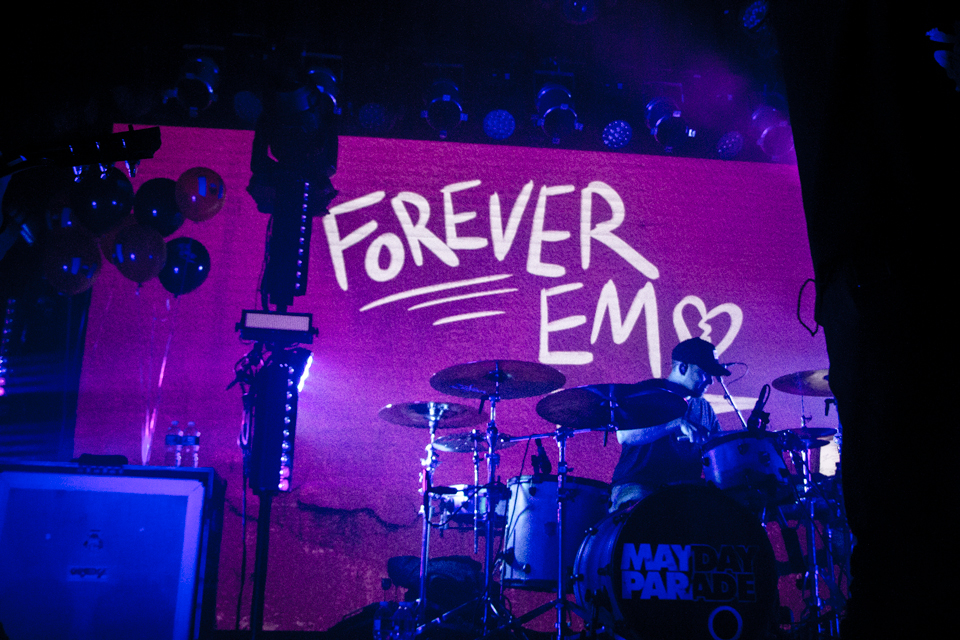 Nick Santino