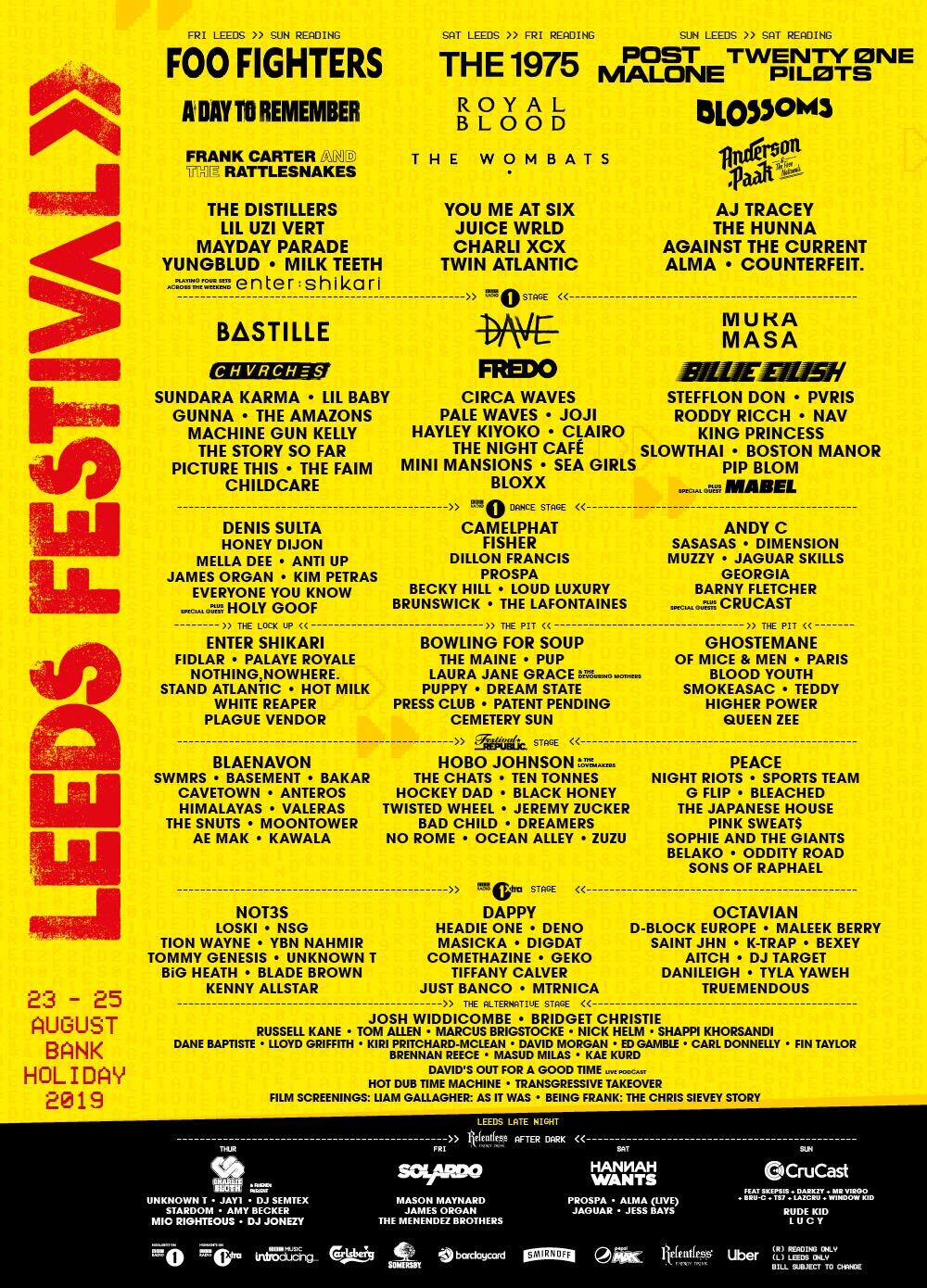 Leeds Festival 2019 Review
Day 1: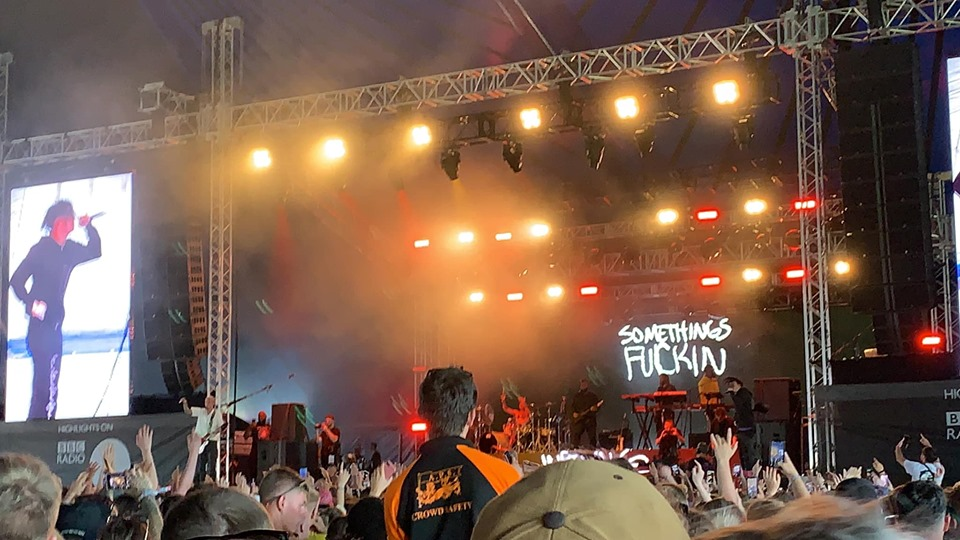 Machine Gun Kelly
Opening the afternoon in his own alternative/rap style, Machine Gun Kelly brought the rock, the punk, and the energy. Whether it was showing off his back-and-forth singing and rapping, talent on the guitar and the drums, or even giving his touring musicians chances to shine, he knew how to keep the crowd hooked wanting more! And he gave them more in the form of his friend, a man who is no stranger to the city: northern singer and all-round nutter Yungblud. Performing their collaborative hit, "I Think I'm OKAY," it was safe to say the BBC Radio 1 Stage wasn't going to see this hype and hysteria for the rest of the weekend. Congrats Kells, you conquered Leeds in under an hour.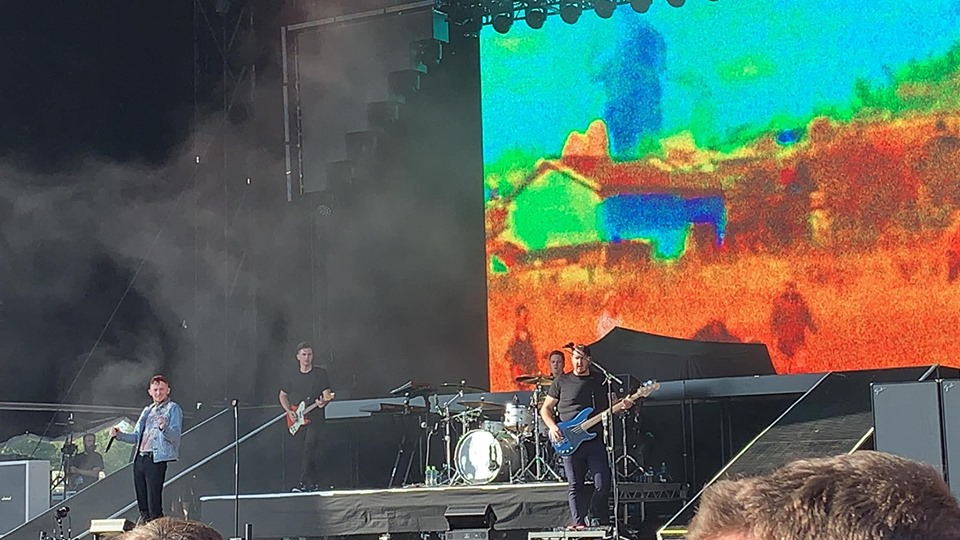 Frank Carter and The Rattlesnakes
A man worthy of taking the main stage with his Rattlesnakes, Frank Carter always brings a good time to every single person watching and singing along. Someone who isn't afraid of speaking out, shouting his beliefs, and giving every concert goer an experience of a lifetime, Carter took advantage of his platform to spread love for his fans and his band. With competing circle pits, an all-female mosh pit, and dedicating his legendary closing track "I Hate You" to the newly elected (a term used loosely) British prime minister Boris Johnson, you can't say it was "too political" to be entertaining. It was political enough to be entertaining!
Palaye Royale
Ushering in a new era and a new beginning, Palaye Royale were the band worth a try at Leeds. As infamous as they are famous in the music scene, the rockers took to the stage in the middle of inventing their newest, enigmatic era and gave the crowd something to talk and sing about! Dancing about and moshing around, the kids loved them. The high point (literally) was seeing frontman Remington Leith risking his life – once again – climbing the stage set to the cheers and roars of applause from the audience below him. Love them or hate them, there's no doubting these brothers have talent. Here's to a good era, boys.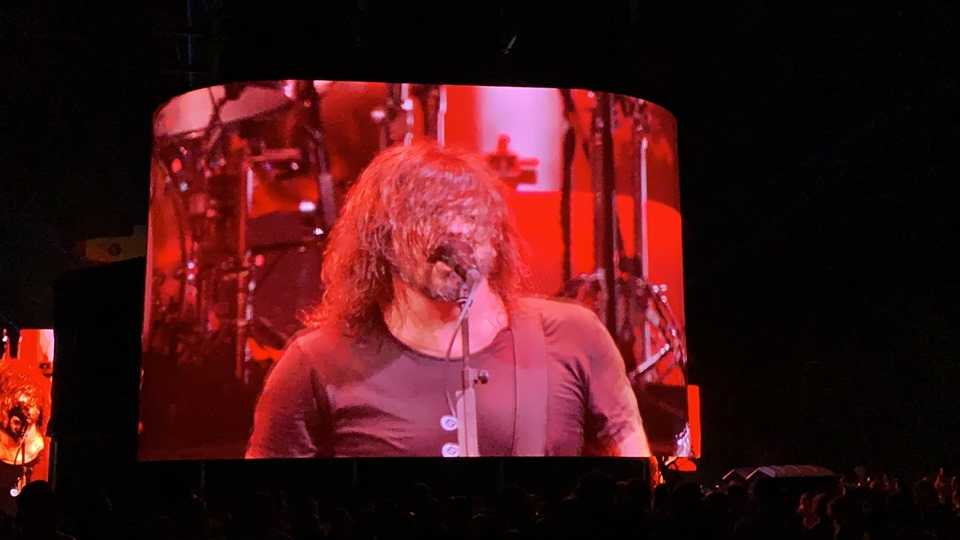 Foo Fighters
Headlining duties are best carried out by legends of rock – men and women who demand attention and respect and recognition for their art, their effort, and their effect on the world we all live in. That's why to close off the first chapter of this tremendous weekend, there was no one more fitting than Foo Fighters. There was no best moment of their set: from bringing on a Freddie Mercury impersonator for a cover of "Under Pressure," to Dave Grohl performing with his own daughter on their hit "My Hero," every moment was one to remember that night. Not everyone entered the arena a fan, but I'm sure everyone left as one.
Day 2: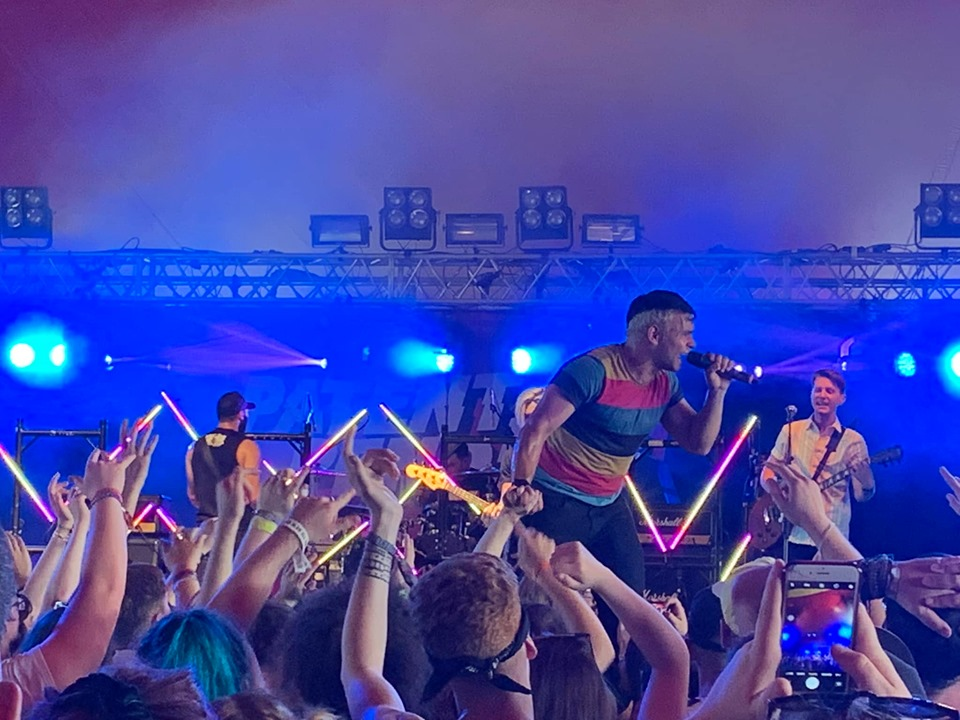 Patent Pending
After a few short minutes of their set, you will never forget seeing Patent Pending from Long Island, New York. The alternative outfit were one of the nicer surprises of the weekend; they're still on the rise across the pond and gained a sizeable crowd within their short-lived time on stage. With energy, bounciness, and a little political humour thrown in, Patent Pending won the hearts of everyone. No doubt people went out and gave their catalogue a good listen to two after the festival – they'll be back for the next tour.
Puppy
Still rising in the industry over the last five years, Britain's own Puppy gathered such fantastic attention at Leeds and have stepped further into cementing their status as a festival pleaser! Coming from the release of their debut album at the beginning of 2019, Puppy have had a momentous year – and a momentous summer specifically. Who knows where they'll be this time next summer? Headlining? Perhaps. Main stage? Most likely. I can't wait to see.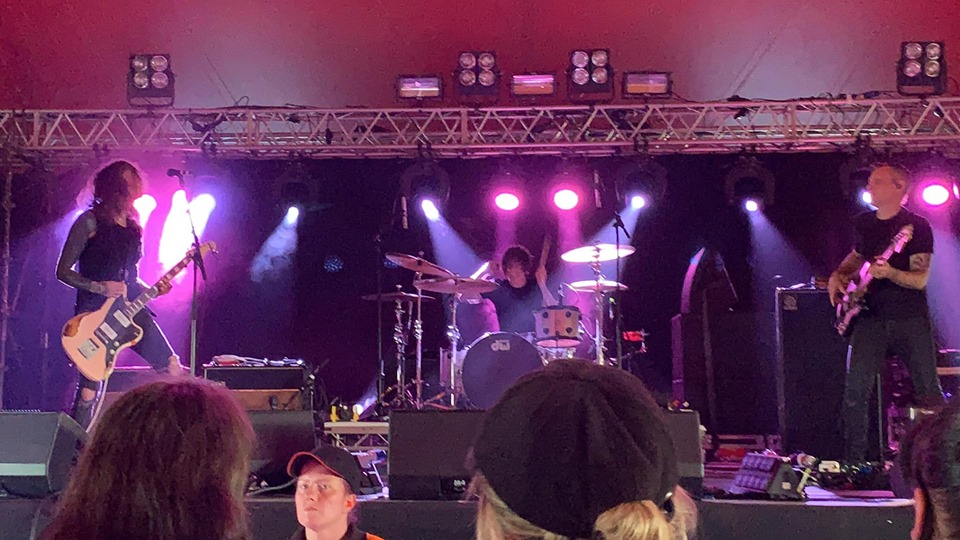 Laura Jane Grace and the Devouring Mothers
Warming up for her UK and European tour with friend Frank Iero and his own touring band, the Future Violents, Against Me! frontwoman Laura Jane Grace took to the stage to finally bring the Devouring Mothers' soft-rock/punk stylings to the UK. Might not be the sound Against Me!'s hardcore following are jonesing for, but it didn't stop Grace and the band from being joined by a fairly sized group of fans – from hardcore punks to young rockers. It was a fun warm-up for their tour, and now they're setting the world on fire.
Bowling For Soup
I wish I could say I saw them headlining the Lock Up Stage on a perfect Saturday night. I caught a glimpse – on their big screen display – because Bowling For Soup managed to overflow the stage tent with almost double the entire capacity there to rock out with them! In what must be a Leeds Fest first, the Texan pop-punk outfit proved that their power is far too worthy for anything less than the main stage! From maintaining their title as "the band that always waves back," to frontman Jaret Reddick inviting a jeerer onstage to give her a hug, to their trademark mid-song photo op, it was the best performance all day and all night. Blowing main stage headliners The 1975 out of the water, I think it's obvious who should be headlining next year…
Day 3:
Higher Power
It's Sunday at Leeds, and are things quietening down? God no! Most people started their last day at the festival with a set from Leeds' own hardcore outfit, Higher Power. There's no better way to kick off the final day of the festival than with Higher Power's own… power. They were one of the more anticipated bands for The Pit stage, and they didn't disappoint at all! Let's see how much higher this power can get beyond Leeds fest.
Bad Nerves
A band from my own home county of Essex, and for once I feel proud of living in this area. Chelmsford's Bad Nerves made a good name for the county with their small yet strong set. Described as "garage punk" and "powerpop," they brought the rhythms to make people jump, dance, and bounce around like they're out for the night. Following right after Higher Power, it's a north versus south situation – very common in England – and there's a tough decision to make. Who wins? Who dominated the stage with greater force? I'd say both – but being a fan of mixing punk and pure pop, I'd give the edge to Bad Nerves. So well done!
Dinosaur Pile-up
The Pit was the stage to be at on Sunday afternoon as they were hitting home run after home run with these new and not so huge acts. Dinosaur Pile-up are a band to watch this year, as they've been on the up recently, and they were a perfect match for the stage that introduced them to an audience of alternative fans. Everyone is always looking for their newest obsession at a festival; seeing everyone cheer and yell their praise to the group, it seems many did find their obsession for the year.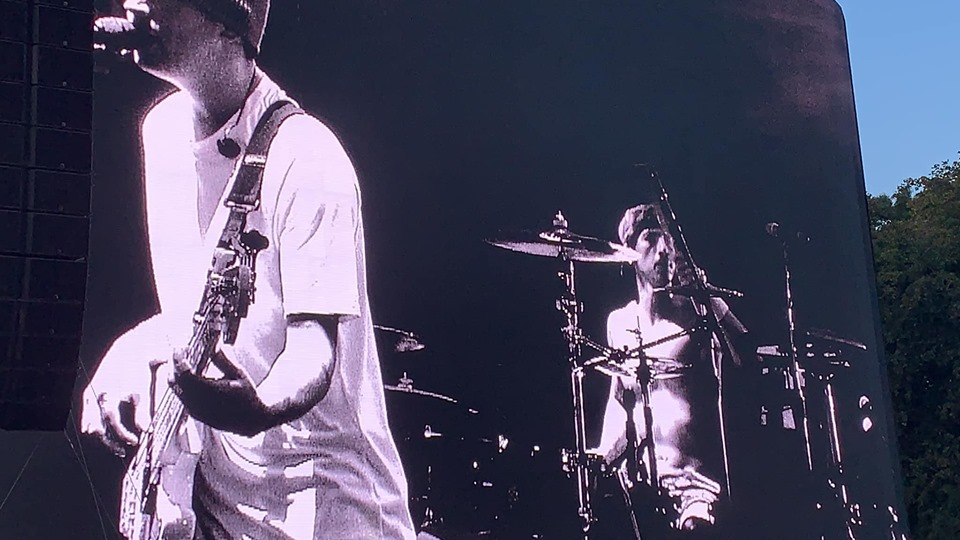 Twenty One Pilots
Ending Sunday night before the final headliner were the international surprise superstars Twenty One Pilots. Bringing in the best and most beautiful elements of their tour, which saw them perform around the country in March earlier this year, the duo were never destined to disappoint the admittedly diverse audience that gathered in hundreds to see them. With stylish choices of sunglasses and bucket hats – and a surprise duet of Oasis classic "Don't Look Back in Anger" with headliner Post Malone – there was never going to be a better way to round off the festival than with two young lads from Ohio doing their absolute best to wow the crowds.